Reward offered in search for suspects in Baltimore block party mass shooting
Two people were killed and 28 were injured in the Sunday morning violence.
As investigators worked Monday to identify the suspects who killed two people and injured 28 others when they unleashed a barrage of gunfire early Sunday on a Baltimore block party, a reward was offered for information leading to the arrests and prosecution of the perpetrators.
During a news conference Monday, Baltimore Mayor Brandon Scott expressed concerns about more violence erupting during gatherings on the Fourth of July.
"As we head into tonight and tomorrow, the Fourth of July, we know that people will continue to gather with their loved ones to celebrate. We want people to gather and celebrate at the Inner Harbor, at Cherry Hill, where they have their festival as they do every year," Scott said. "But I implore everyone to please be safe. Think of those around you and the lives that you could potentially impact if you make a wrong choice."
The mayor added, "We are gearing up every resource at our disposal ... as we work to ensure that we have a safe Fourth of July."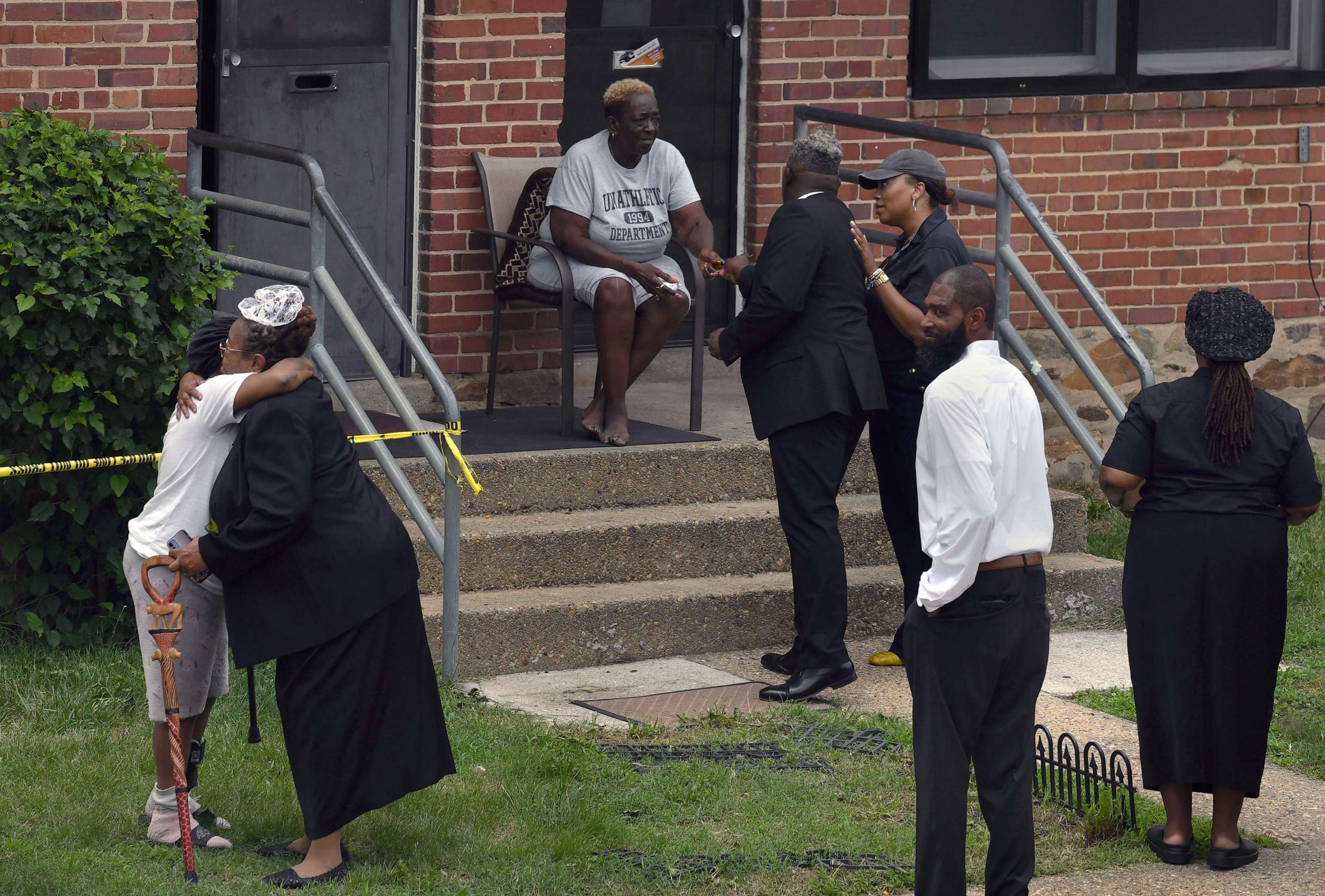 Acting Police Commissioner Richard Worley said investigators are working to identify the suspects but added no arrests have been made.
"I strongly urge anyone with information to help us bring these individuals to justice," Worley said.
He announced that a $28,000 reward is being offered for information leading to the arrest and prosecution of those responsible for the shooting rampage.
The mass shooting unfolded around 12:30 a.m. in the Brooklyn Homes neighborhood in the southern district of the city. Worley said police officers rushed to the scene when numerous 911 callers reported shots being fired.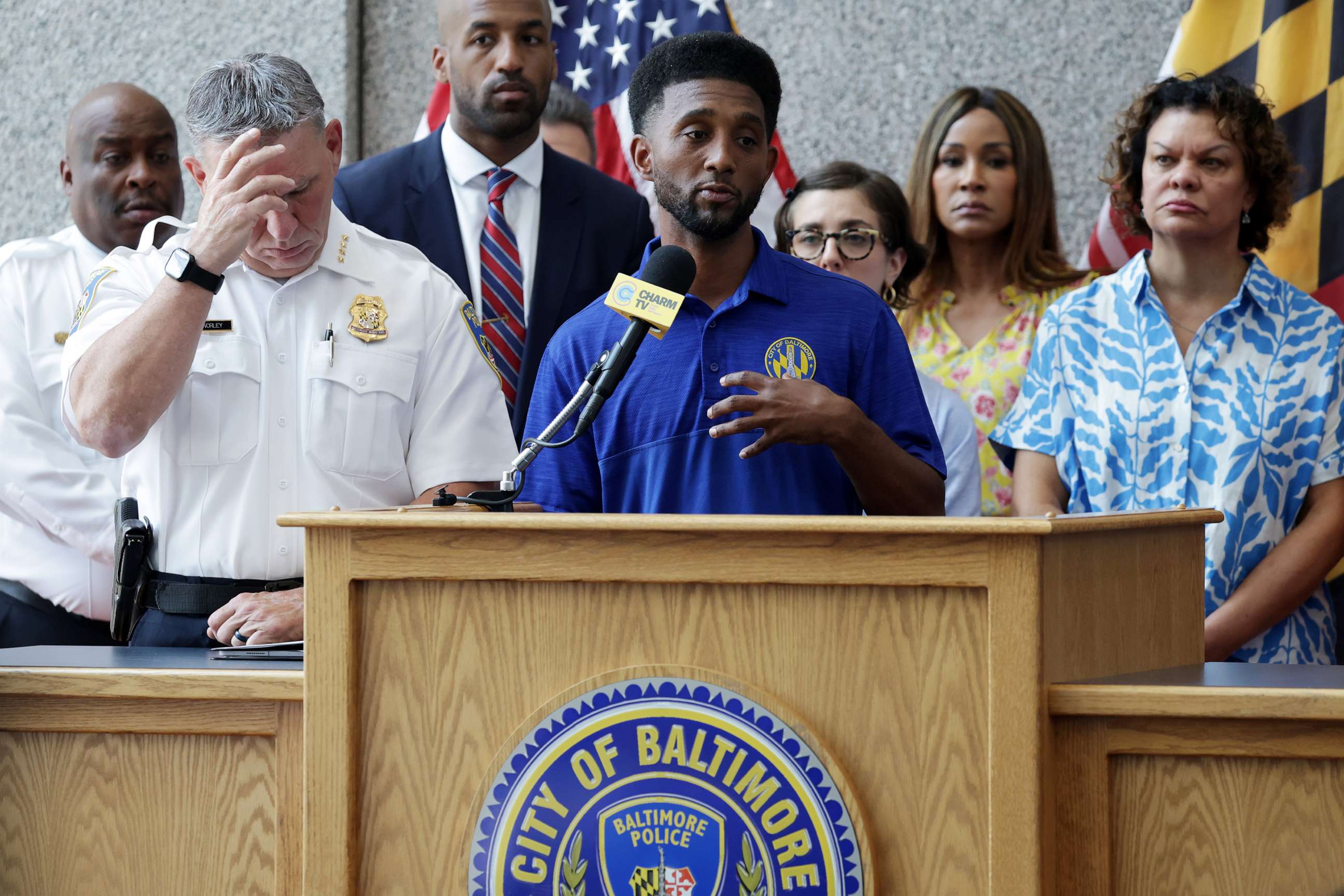 Worley said the barrage of gunfire broke out during a block party at a housing development in the 800 block of Gretna Court. The event was not permitted, he later told the media.
Killed in the shooting were 18-year-old Aaliyah Gonzales and 20-year-old Kylis Fagbemi, according to police.
Among the 28 other victims who were shot, 15 were between the ages of 13 and 17, Worley said.
Based on different caliber shell casings collected at the scene, investigators believe multiple people fired weapons during the mass shooting, officials said.
Scott said seven of the victims remained in hospitals on Monday, including four who are in critical condition.
Dr. Hania Habeeb, associated chair of the emergency department at MedStar Harbor Hospital in Baltimore, said 19 victims, including 14 teenagers, were brought to her medical facility for treatment for gunshot wounds.
"We didn't know if we were safe. We didn't know if the shooter or shooters were right outside our hospital doors," Habeeb said. "We approached what could have been an overwhelming and mentally chaotic and terrifying situation with calmness, bravery and a systematic approach with a key being teamwork."