The Thousand Oaks shooting victims: Heartbreaking stories emerge about the 12 lives lost
A father's last words to his son killed in the mass shooting were "I love you."
When Cody Coffman left home Wednesday night, his dad cautioned him not to drink and drive. But what unfolded after he headed out for the Borderline Bar & Grill never crossed his father's mind.
Coffman, 22, was one of 12 people shot to death in the latest mass shooting in America. A lone gunman opened fire late Wednesday night with a .45-caliber handgun in the packed bar in Thousand Oaks, California, on what was billed as "college night."
"I talked to him last night before he headed out the door. The first thing I said was, 'Don't drink and drive.' The last thing I said was, 'Son, I love you,'" Coffman's father, Jason Coffman, told reporters Thursday.
Here is what we know so far about the lives of those killed.
Cody Coffman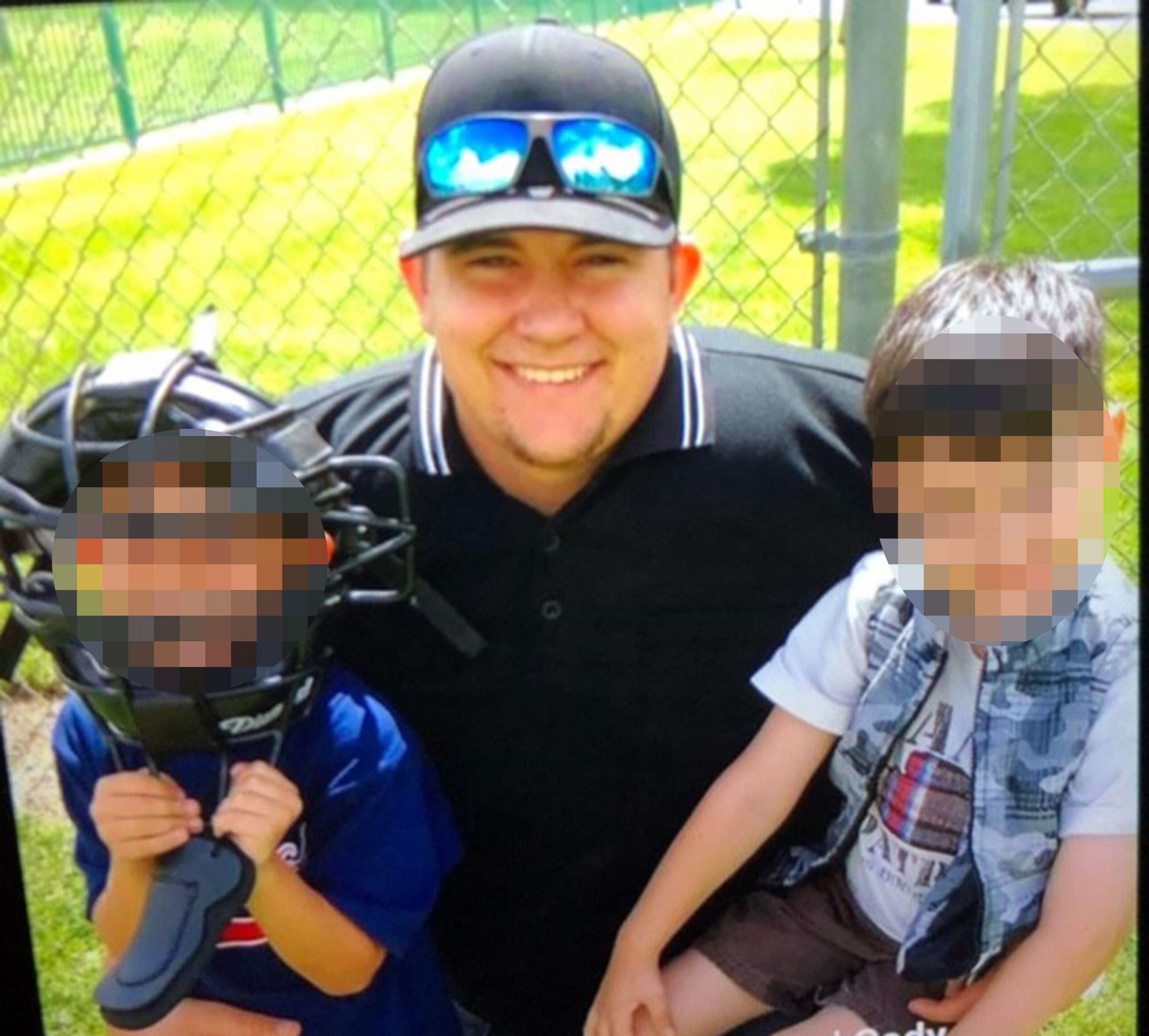 Jason Coffman said his son was about to join the Army and had been talking to recruits and finishing up his paperwork to enlist.
"My son was on his way to fulfilling his dream of serving his country," Jason Coffman said. "There are so many people that he touched that are going to be as heartbroken as me."
"I am speechless and heartbroken," he added. "I cannot believe that it's happened to my family."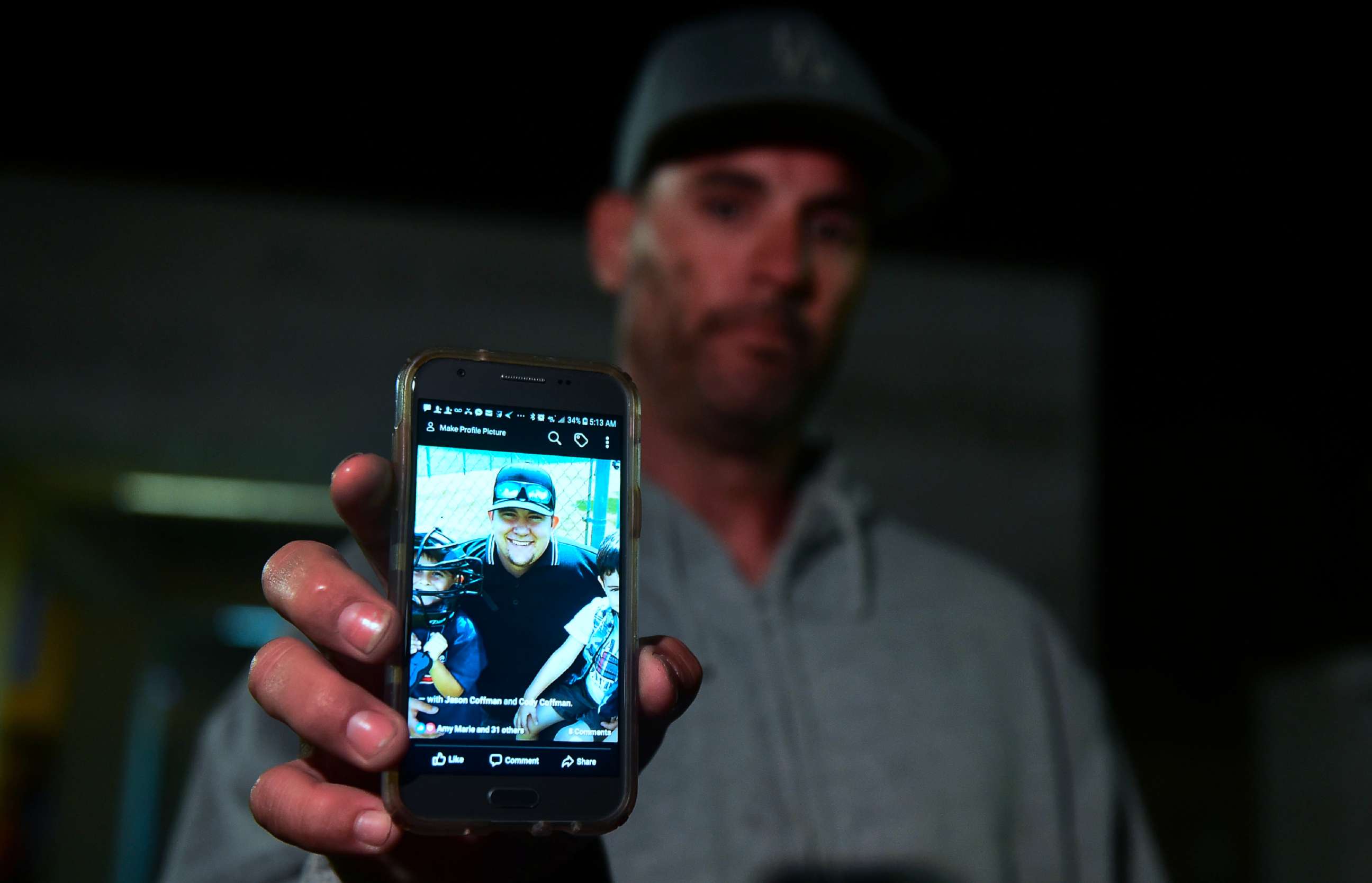 He said he was bracing for more heartache when he tells Cody's siblings, Joshua, 8, Dominick, 6, and Chase, 8, that their big brother is dead. Jason Coffman said he has a daughter, Aurora, on the way and that Cody was excited about her pending birth.
"I just want him to know that he is going to be missed," Jason Coffman said of his oldest child in between tears.
Coffman said Cody was a big baseball fan and that he coached him from Little League through high school. He said Cody had just wrapped up a season of being an umpire in a youth baseball league.
Asked if he had anything to say about the suspected gunman, who authorities believe killed himself in the massacre, Coffman would only say, "I feel sorry for his parents."
Sgt. Ron Helus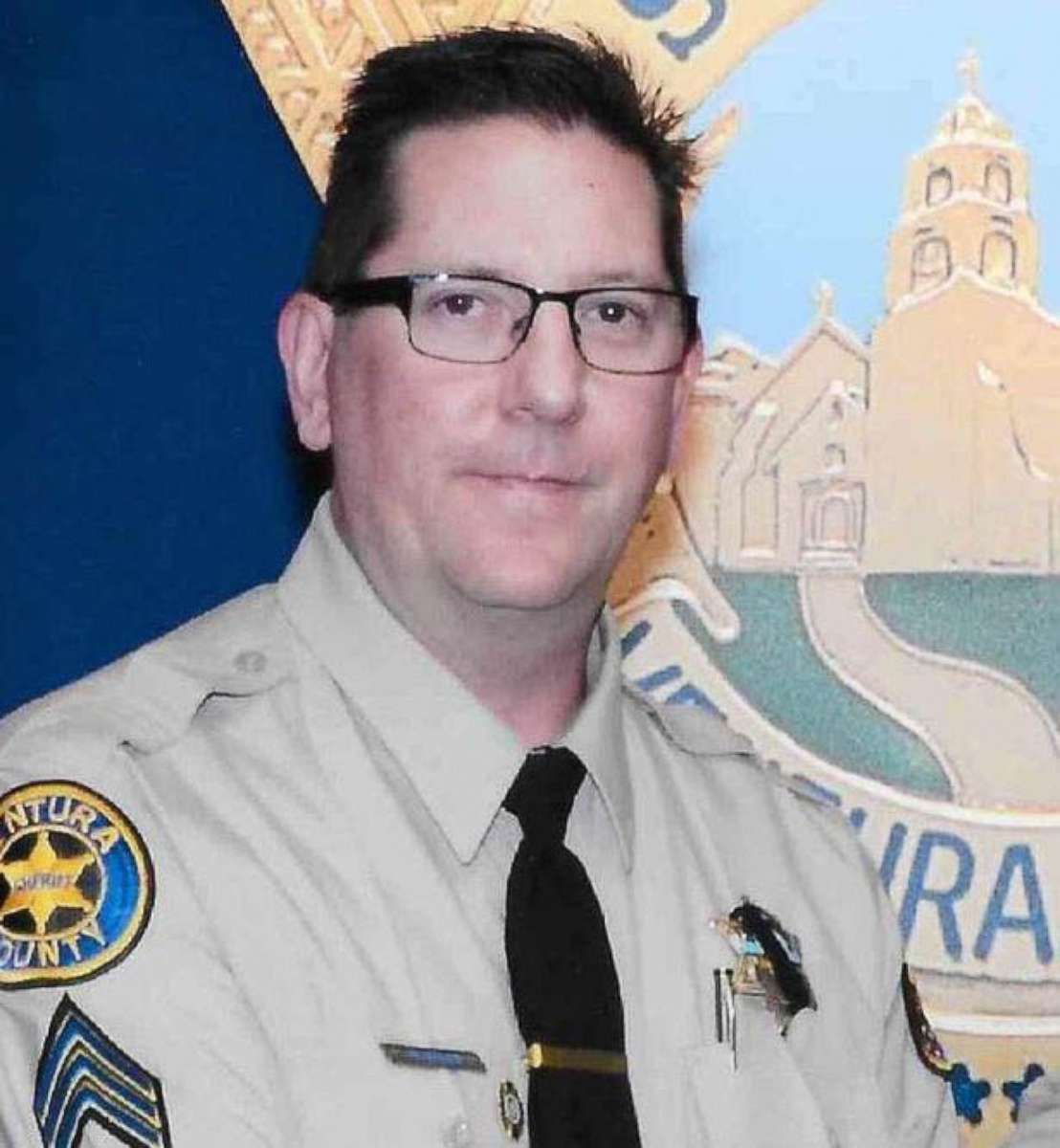 Sgt. Ron Helus, a 29-year veteran of the Ventura County Sheriff's Department, was killed in the line of duty, Sheriff Geoff Dean said. He was one of the first on the scene and was shot multiple times when he entered the bar, authorities said.
Helus, 54, who is survived by his wife and son, was looking to retire soon, the sheriff's office said. Instead, he made "the ultimate sacrifice," Dean said.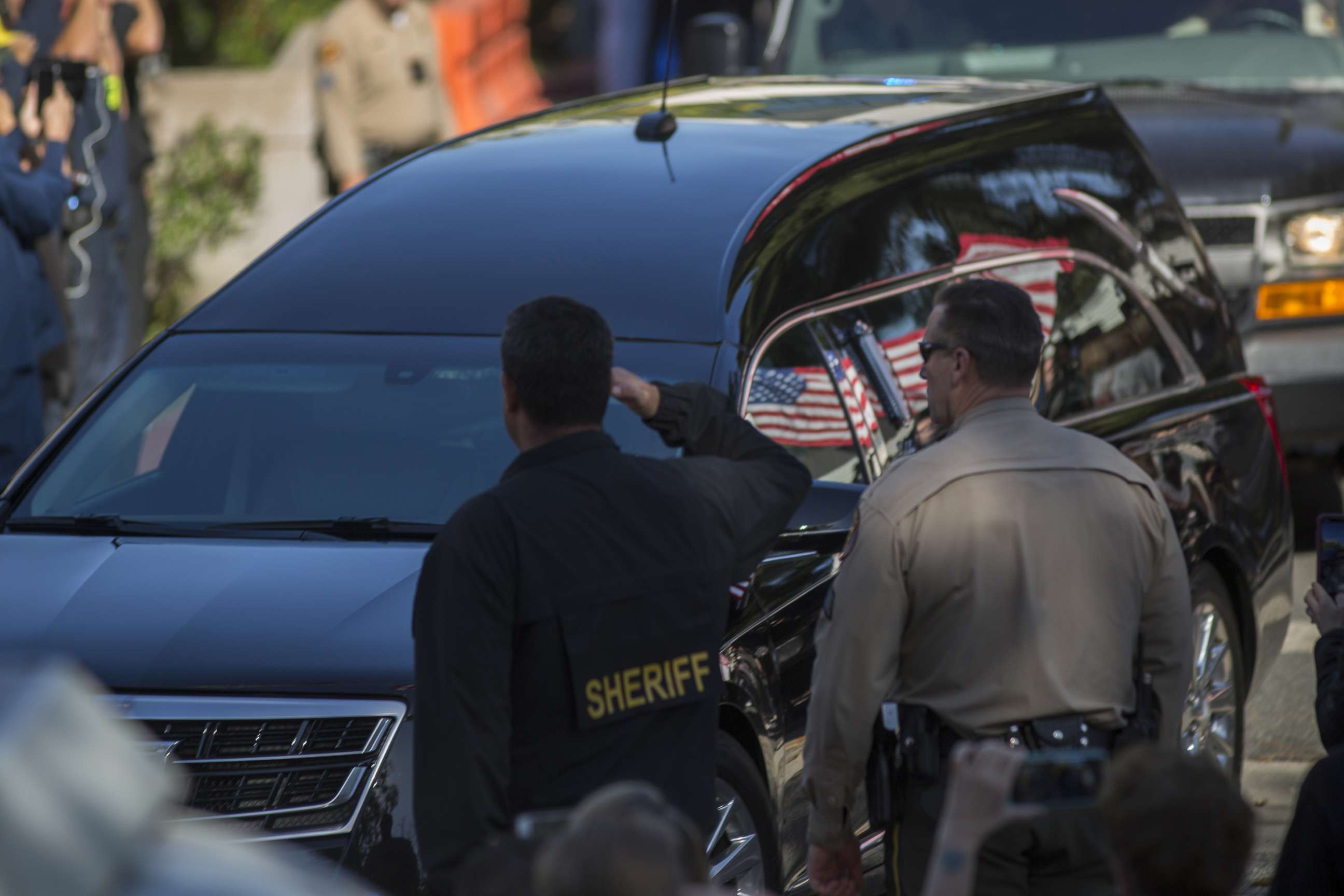 When the report of the shooting came in, the sheriff said Helus was speaking with his wife on the phone.
"Hey, I got to go handle a call, I love you," Helus told his wife, according to Dean.
"He was a great man," Capt. Garo Kuredjian, a spokesman for the Ventura County Sheriff's Office, told ABC's "Good Morning America" Thursday. "He was a cop's cop, and we miss him. We miss him already and we're in mourning as an agency. We're in mourning as a community."
Alaina Housley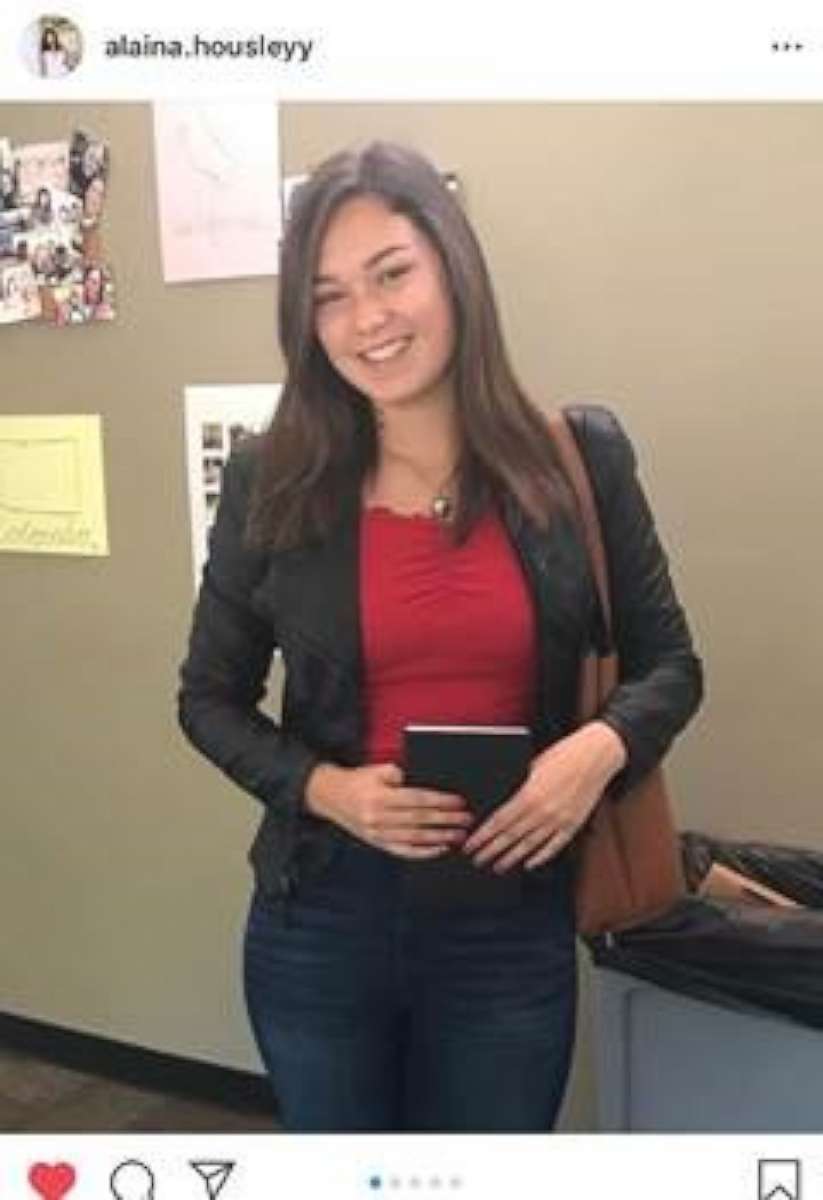 Pepperdine University student Alaina Housley, 18, was killed in the shooting. She was the niece of Adam Housley and "Sister, Sister" actress Tamera Mowry-Housley.
"Our hearts are broken," Adam Housley and Tamera Mowry-Housley said in a statement. "Alaina was an incredible young woman with so much life ahead of her and we are devastated that her life was cut short in this manner."
"My sweet, sweet Alaina. My heart breaks. I'm still in disbelief," Mowry-Housley wrote on Instagram. "It's not fair how you were taken and how soon you were taken from us. I was blessed to know you ever since you were 5. You stole my heart."
"Words can't describe our grief over losing our daughter," Alaina Housley's parents said in a statement released by Adam Housley on Twitter. "She was everything we could hope for in a child: kind, smart, beautiful and respectful."
Her parents said Alaina "would have insisted" that the "public debate" in the aftermath of the massacre "be respectful with an eye toward solving these senseless shootings."
"We offer our deepest condolences to the Housley family and ask that our community join us in keeping Alaina's family, friends, and loved ones in their prayers during this incredibly difficult time," Pepperdine University added in a statement.
Telemachus Orfanos
Telemachus Orfanos, 27, a Navy veteran, survived last year's mass shooting in Las Vegas, but was killed Wednesday night in the Thousand Oaks bar, his mother said.
"My son was in Las Vegas with a lot of his friends and he came home. He didn't come home last night," Susan Orfanos told ABC Los Angeles station KABC-TV.
During the Las Vegas massacre, which left 58 people dead, Telemachus Orfanos helped pull mangled victims away from the gunfire, and he suffered PTSD from the experience, his father, Marc Orfanos, told The Washington Post.
He "easily saved hundreds of lives," Brendan Hoolihan, his fellow Las Vegas concertgoer-turned-rescuer, told the Post.
"I don't want prayers. I don't want thoughts," Susan Orfanos pleaded emphatically in the KABC interview. "I want gun control. And I hope to God nobody sends me anymore prayers. I want gun control. No more guns."
Dan Manrique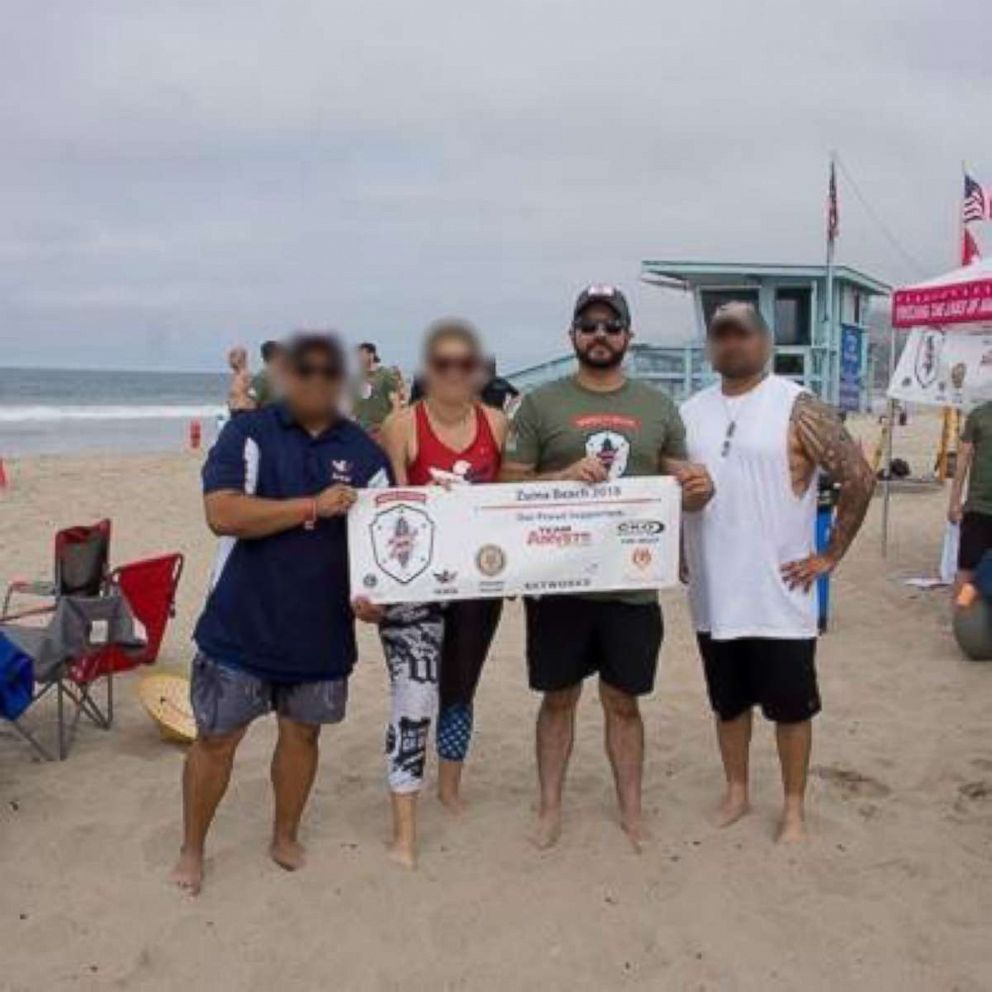 Dan Manrique, 33, was a Marine Corps veteran who served as a radio operator in the 2nd Combat Engineer Battalion, 2nd Marine Division and was deployed to the Middle East in 2007 with the 26th Marine Expeditionary Unit, said Jacklyn Pieper, athletic director of veterans organization Team Red White & Blue.
Manrique also served as a captain for the Ventura County chapter of Team Red White & Blue since 2014, Pieper told ABC News.
His brother, Marcos Manrique, said he was told that Dan Manrique was in the bar parking lot when the shooting broke out and he ran in to help, The Los Angeles Times reported.
"I just want him to be remembered as a true hero," Marcos Manrique told the newspaper.
Justin Meek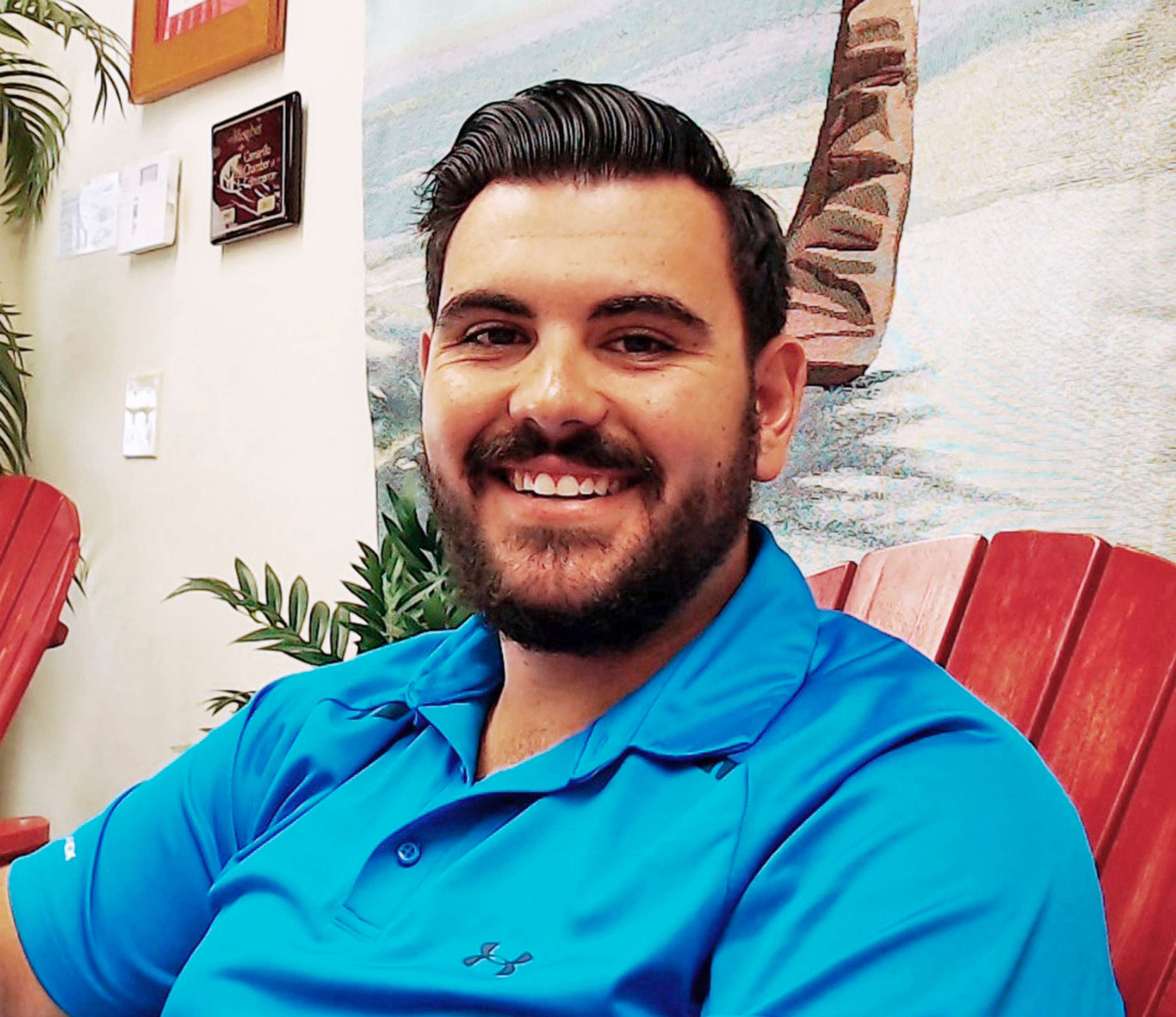 Justin Meek, 23, was also a victim of the massacre, according to Thousand Oaks' California Lutheran University, from which he had recently graduated.
"Meek heroically saved lives" during the shooting, the university said.
Meek worked as a bouncer and bar promoter there, the Los Angeles Times reported.
"Cal Lutheran wraps its arms around the Meek family and other families, and around every member of this community," the university said.
Noel Sparks
Noel Sparks, 21, was among the victims, the United Methodist Church in Westlake Village said in a statement.
"Having her reared at our church, there are a lot of people who are terribly heartbroken over this," Rev. Dr. Walter Dilg, senior pastor at the United Methodist Church, told The San Gabriel Valley Tribune.
Sparks was most recently a student at Moorpark College, the newspaper said.
Blake Dingman
Blake Dingman, 21, was killed in the shooting.
"Words cannot describe the pain I am feeling. Last night my life was changed forever," Dingman's brother, Aidan Dingman, wrote on Instagram.
He said he raced to the crime scene with his parents and spent hours trying to reach Blake.
"Blake, I love you so much and I miss you more than you can imagine," Aidan Dingman wrote.
Sean Adler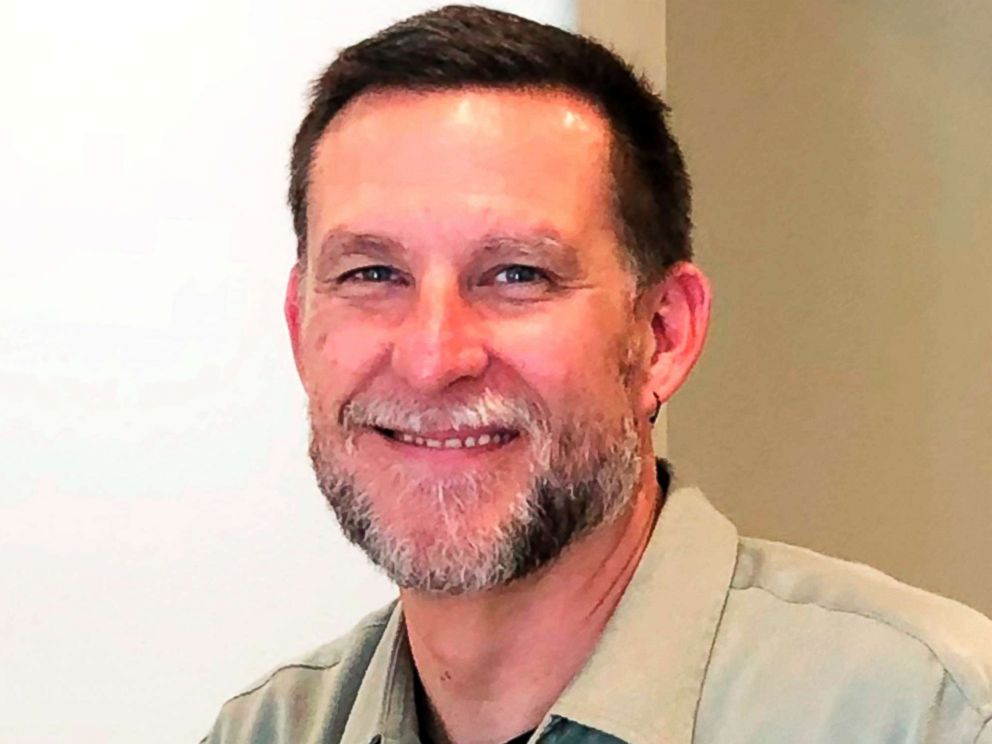 Sean Adler, 48, worked as a bouncer and security guard at the Borderline Bar. He had also opened his own coffee shop just weeks ago, The Orange County Register reported.
He is survived by two sons ages 17 and 12, the newspaper said.
Kristina Morisette
Kristina Morisette, 20, was a bartender at the Borderline Bar, the Los Angeles Times reported.
She was the youngest of Michael and Martha Morisette's three children, the Times reported.
"We didn't want her life to end," Martha Morisette told the newspaper. "But we don't want her memories now to end, either."
Mark Meza
Mark Meza, 20, from Santa Barbara, was working as a busboy and food runner when he was killed, ABC affiliate KEYT-TV in Santa Barbara reported.
His family members are devastated by the loss, they said in a statement published by KEYT-TV.
"Marky was a loving and wonderful young man who was full of life and ambition," the family said.
He would have turned 21 on November 19, the family said.
Jacob Dunham
Jake Dunham, 21, and his friend, Blake Dingman, were at the bar together when they both lost their lives.
"These last days have completely shattered us," his sister, Alexis Dunham, wrote on Facebook.
ABC News' Stephanie Wash and Alex Stone contributed reporting.