It's Thursday, Sept. 20, 2018. Here's what you need to start your day:
1. GOP moving toward vote if Kavanaugh accuser doesn't testify
Republicans could be headed for a vote on the confirmation of Supreme Court nominee Brett Kavanaugh if the woman who's accused him of sexual assault, Christine Blasey Ford, doesn't agree to appear before the Senate Judiciary Committee on Monday.
GOP leaders are calling on her to accept the invitation to the hearing, but she's requesting an investigation into the matter before agreeing to testify. Democrats are siding with Ford and have criticized Republicans for not doing enough to accommodate her.
ABC News Congressional Correspondent Mary Bruce and ABC News Deputy Political Director MaryAlice Parks warn us it's only Thursday and a lot could change.
"I think it's important to remember that she very well might still agree to do something," Parks tells us.
2. Flood waters, death toll continue to rise after Florence
Rescue and recovery operations continue days after Hurricane Florence hit North and South Carolina. Some rivers in the affected areas are still rising along with the death toll across three states.
ABC News' Ryan Burrow checks in from Fayetteville, North Carolina, and updates us on what's happening in these communities.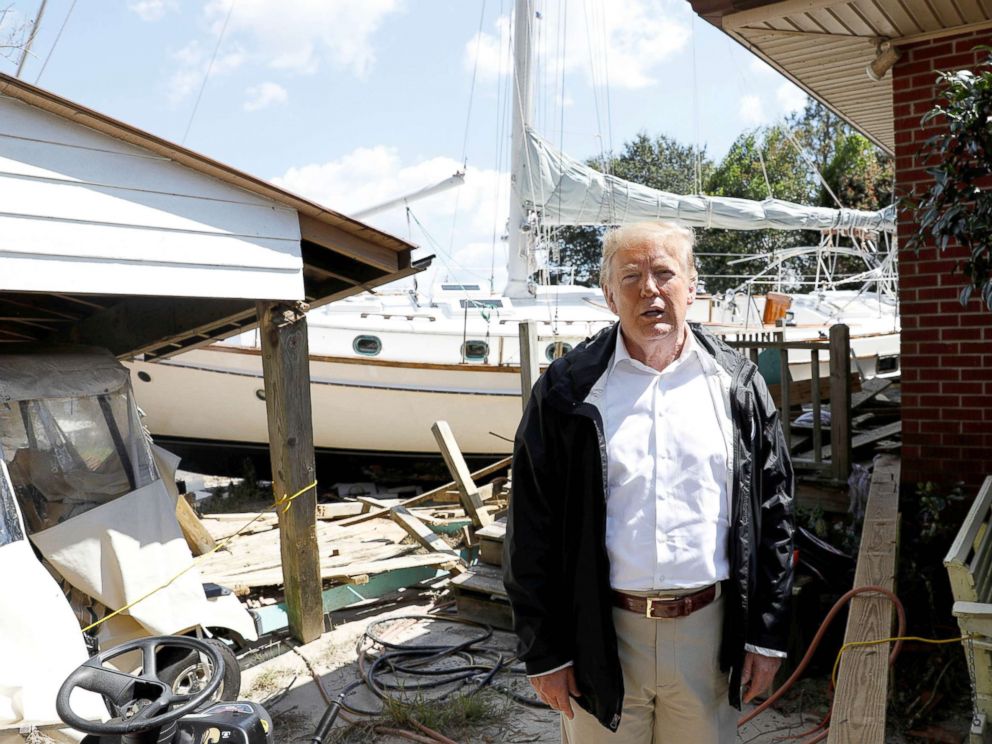 3. Mavericks owner to donate $10 million to women's sports causes after report on workplace culture
Earlier this year, Sports Illustrated broke a story about the Dallas Mavericks that described a workplace culture where women were routinely mistreated by male coworkers and superiors.
Yesterday, the team released the results of its own independent investigation.
ABC News legal analyst Ryan Smith tells us that team owner Mark Cuban is being asked how he could not have known about such behavior.
4. Moon, Kim sign agreement for North Korea to move to denuclearization
South Korean President Moon Jae-in and North Korean leader Kim Jong Un wrapped up their third summit this year on Wednesday in Pyongyang.
The pair signed an agreement for the North to take further steps to denuclearize, but there are some conditions, according to ABC News' Joohee Cho in Seoul.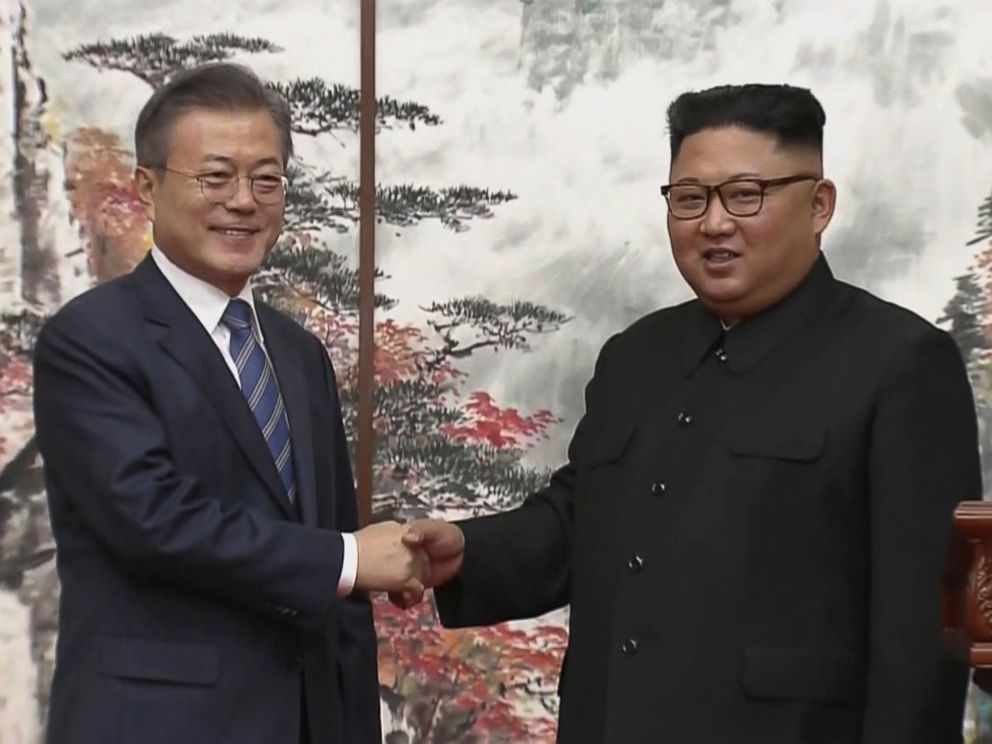 In other news:
'... it's not a shock, it's a trauma': San Juan Mayor Carmen Yulin Cruz talks about how Puerto Rico is coping on the anniversary of Hurricane Maria.
'One of the wettest we've ever seen from the standpoint of water': The president talks about Hurricane Florence.
All the pretty horses: Wild horses in North Carolina's Outer Banks survive, nay, thrive after the hurricane.
'Don't mess with Nana': A 73-year-old great-grandmother shot and killed a 580-pound alligator that she believes ate her miniature horse.
United we stand ... slightly less: The airline said using two lines instead of five will speed up boarding.
From our partners at FiveThirtyEight:
Election Update: Who's Leading In Obama-Trump Districts
Last 'Nightline':
Meet the 'weed nuns' who put faith in the healing powers, and profits, of cannabis: The Sister of the Valley use a strain of marijuana that eliminates THC but still contains CBD, touted for its healing properties.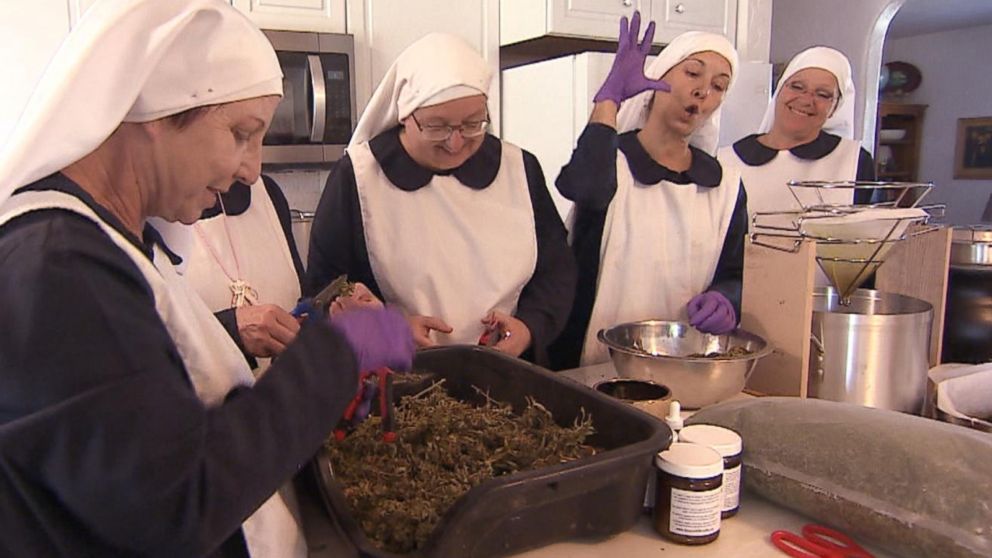 Before Christine Blasey Ford, there was Anita Hill: Nearly 30 years before Ford accused SCOTUS nominee Brett Kavanaugh of sexual assault, Hill accused then-nominee Clarence Thomas of unwanted advances and lewd comments when she worked for him.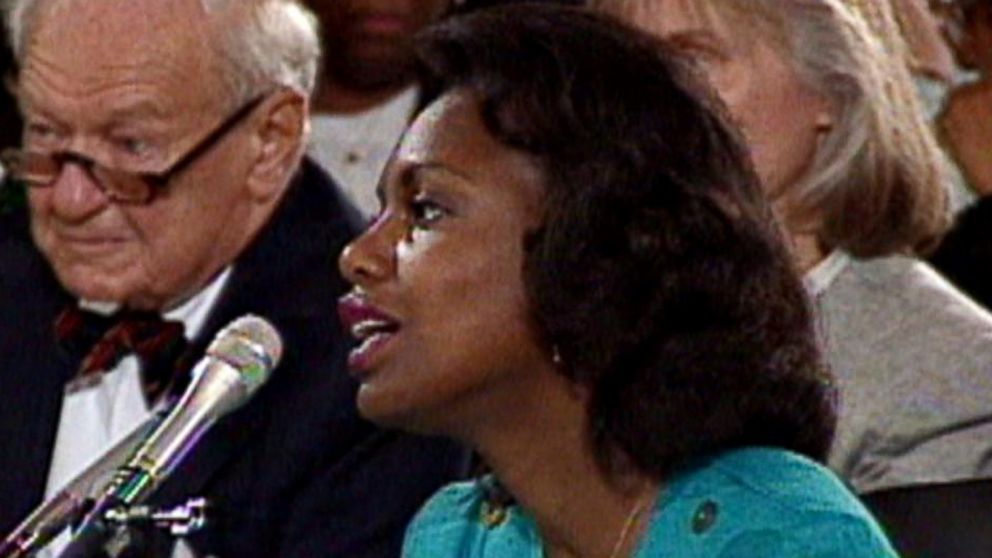 On this day in history:
Sept. 20, 2017 -- Hurricane Maria made landfall in Puerto Rico, destroying the island. Maria was the first Category 4 storm to pummel the area in nearly a century.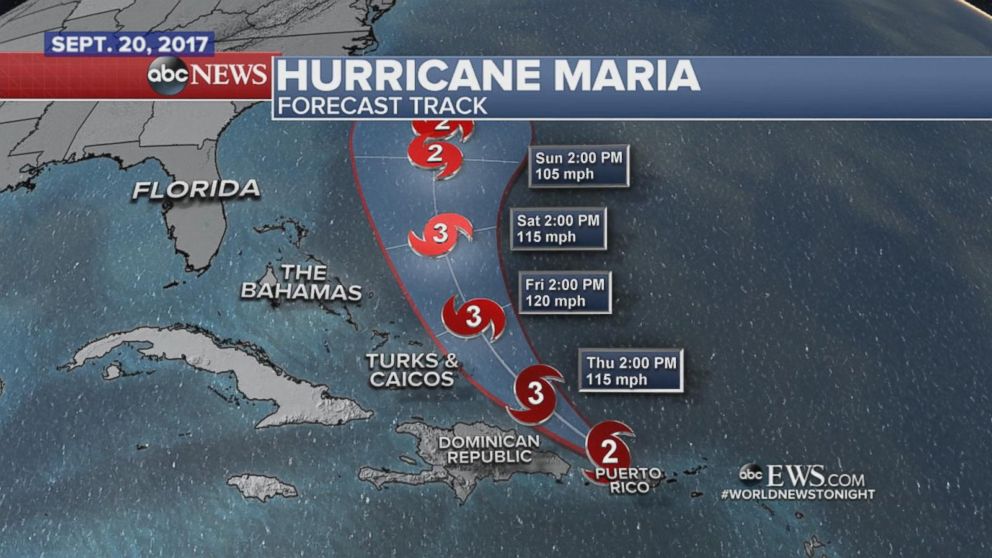 Today's must-see photo:
Jewish people walk around the Stamford Hill area during Yom Kippur in London. [photo credit: Henry Nicholls/Reuters]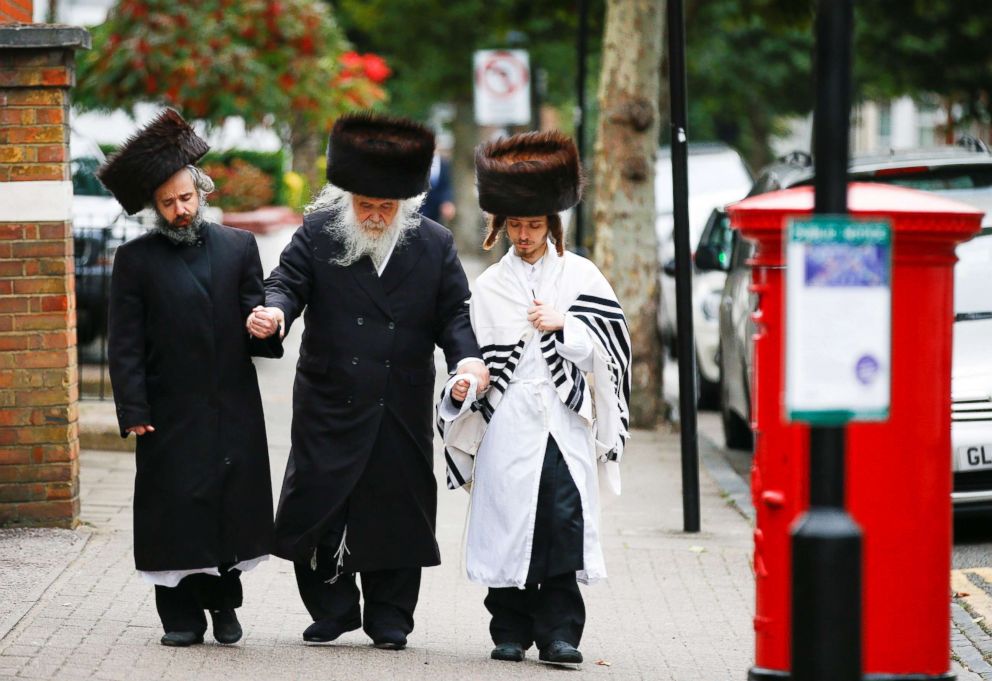 For more great photos from around the world click HERE.
What's hot on social:
Watch as President Trump embraces a boy while handing out meals at a relief center in North Carolina in wake of Hurricane Florence.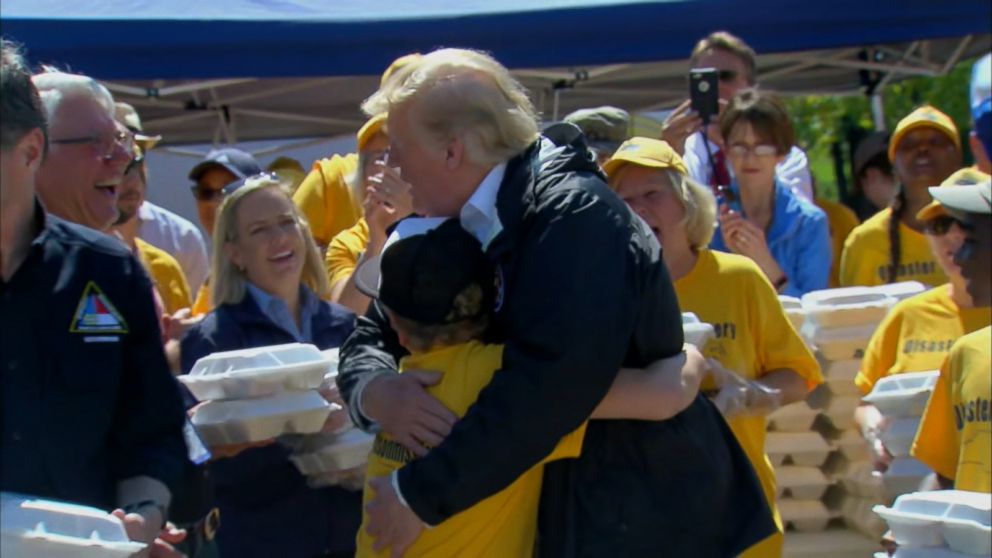 All right, you're off and running. You can always get the latest news on ABCNews.com and on the ABC News app. Details on how to subscribe to the "Start Here" podcast are below. See you tomorrow!
"Start Here" is a daily ABC News podcast hosted by Brad Mielke featuring original reporting on stories that are driving the national conversation. Listen for FREE on the ABC News app, Apple Podcasts, TuneIn, Spotify, Stitcher, Google Play Music, iHeartRadio -- or ask Alexa: "Play 'Start Here.'"
Follow @StartHereABC on social for exclusive content, show updates and more: Twitter, Facebook, Instagram.