Do You Have a Suggestion for "World News" Person of the Week?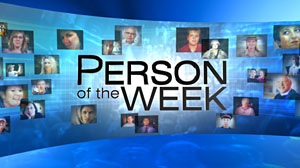 Have you been inspired by someone in your community? Read a book that changed your life?
"World News with Diane Sawyer" is seeking nominations for Friday's Person of the Week. It can be a person or a group. Age doesn't matter. It can be a famous person or someone making a difference in their neighborhood. We want all of your suggestions.
Please fill out the form below. Don't be shy. Thanks.