How Cyber Monday Is Different From Black Friday
Besides the obvious difference of shopping in the comfort of your home, Cyber Monday differs from Black Friday as a key bargain-hunting day in significant ways.
Traditionally, Cyber Monday emphasized deals on electronic goods, but these days it has turned into a mammoth Cyber Week event, with online sales on clothes, books and more.
11 Things Not to Buy on Black Friday
3 Tips for Outlet Holiday Shopping
Here are some major differences between Cyber Monday 2014, which falls on Dec. 1 this year, and Black Friday: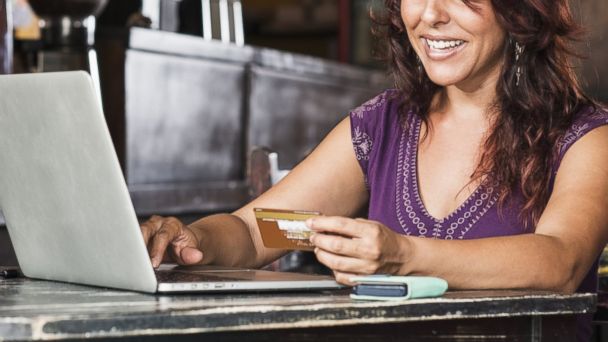 1. More People Buy Later in the Day
Maybe America's worker bees can't sneak in time to shop online during Cyber Monday. Last year, Cyber Monday online sales peaked between 8 p.m. and 9 p.m. Eastern time, with sales that hour totaling $150 million, according to Adobe Digital Index Market Research. On Black Friday last year, online shopping sales peaked from 11 a.m. to 12 p.m., bringing in the same $150 million for retailers.
2. Shoppers Do More Research
According to an AOL survey, 83 percent of Cyber Monday shoppers reported researching online before shopping, compared with 64 percent of Black Friday shoppers.
3. Fewer Ads
While retailers notify shoppers and the media of their Black Friday deals days or sometimes weeks in advance, there is less notice on Cyber Monday deals.
"Retailers want to tempt you with as many deals as possible, without discouraging early shopping," writes Josie Rubio of DealNews.
4. People May Spend More
The average shopper spends $468 on Cyber Monday, compared with $309 on Black Friday, according to an AOL survey.
5. Slightly More People May Shop, With Gender Differences
According to a Nielsen study, 52 percent of all survey respondents said they plan to shop on Black Friday this year, with men slightly more enthusiastic than women: 53 percent of men said they plan to shop in-store, compared with 50 percent of women. The 1,150 respondents were 18 years and older.
Slightly more shoppers (55 percent) plan to shop on Cyber Monday this year than Black Friday. But women will be more active on Cyber Monday: 60 percent of women plan to shop Cyber Monday versus 50 percent of men.