Cyber Monday: 6 Ways to Prepare
Even if you're still recovering from the frenzy of Black Friday shopping, you can simplify your Cyber Monday and Cyber Week shopping with these tips.
Retailers often announce their Cyber Monday deals later and with less fanfare than Black Friday promotions, because they want shoppers in their doors early and often.
Don't be caught off guard. Just run through this quick checklist, courtesy of DealNews, before you hit the e-commerce road.
3 Tips for Holiday Outlet Shopping
5 Tech Tools to Hack Your Holiday Shopping List
1. Know Your Sizes and Size Charts
If you're in need of a winter coat or boots, check out your favorite retailers' size charts ahead of time, so you can expedite the shopping experience.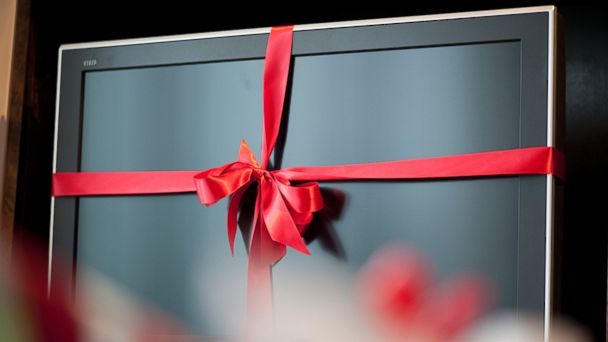 2. Step Into a Store to See the Goods First
"Showroom like you've never showroomed before," writes DealNews' Jeff Somogyi. This is helpful especially for big-ticket items or electronics, like appliances and smartphones.
3. You May Want to Adjust Your Work Day
The best deals may hit between 9 a.m. and 11 a.m. ET, according to DealNews. That means you might want to get to work before then, if you work during normal business hours on the East Coast. For those on the West Coast, get plenty of sleep the night before and set your alarm clock. There may be a surge of deals at the end of the day around 6 p.m. ET, writes Somogyi, so you might as well stay later at work too.
4. Prepare Your Promo Codes
"Use your Cyber Monday (formerly Black Friday) Wishlist to single out stores that might carry what you're looking for, then Google for coupons or check out our coupon page," writes Somogyi. These include codes for free shipping.
Many stories have online discount codes. Sears, for example, uses CYBER25, which will give you an extra 25 percent off certain products, such as outwear that's already reduced up to 50 percent. Sears' sister-store Kmart uses that same code to give shoppers an extra 15 to 25 percent off Joe Boxer apparel for the family, which is already reduced up to 40 percent.
5. Prepare Your Safe Passwords and Set Up Alerts, Newsletters
Remember to protect your identity by using secure, complicated passwords that can't be easily guessed by cybercrooks. And for extra savings, you can sign up for deal newsletters, or DealNews alerts that search for low prices on specific items you request.
6. Know the Return Policy
Save yourself a headache later by reading the return and exchange policy. Some stores like Nordstrom, American Apparel and Victoria's Secret usually allow you to return online purchases to brick-and-mortar locations.