Sinead O'Connor Gets Married Again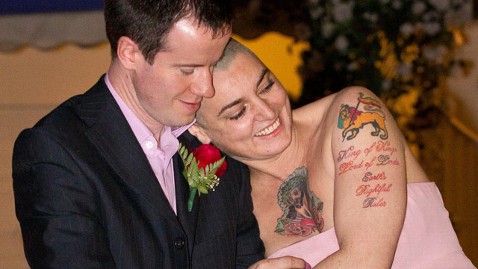 Some people celebrate their birthday with cake. Sinead O'Connor celebrated hers by marrying a man for the fourth time at a drive through Las Vegas wedding.
O'Connor turned 45 on Thursday and became a wife again, saying "I do" (and perhaps, "Nothing compares to you?") to Irish lad Barry Herridge at the Little White Wedding Chapel, which has played host to such long lasting couples as Britney Spears and Jason Alexander.
O'Connor went public with her search for love earlier this year, laying out her criteria for a "very sweet sex-starved man." (One of those included "He must be no younger than 44." Herridge is 38. Hm.)
The singer split with third husband Steve Cooney in March, after eight months of marriage. She has described all three ex-husbands, including music producer John Reynolds and journalist Nick Sommerland, as "very nice people."