Kim Kardashian Tops Forbes' Most Overexposed Celebrities List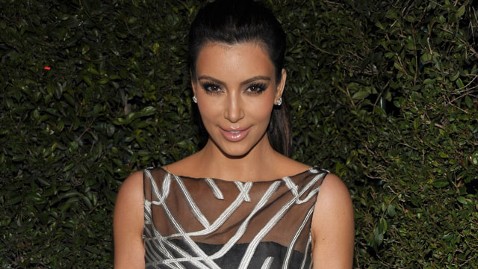 Credit: John Shearer/Getty Images.
Forbes magazine has released a list of the most overexposed celebrities, and it's not too difficult to guess which star ranks first. We'll give you a hint: she's a Kardashian.
Yes, Kim Kardashian tops the list, which is based on a survey conducted by Encino, California-based E-Poll Research. Sixty-five percent of survey respondents said they believe Kardashian is overexposed.
Kardashian stars in multiple reality TV series and is a tabloid fixture who's been endlessly scrutinized for her short-lived marriage to NBA player Kris Humphries last year.
Lindsay Lohan and "Jersey Shore" star Nicole "Snooki" Polizzi are tied for second on the list at 64 percent. Not surprisingly, Kardashian's sisters and co-stars, Kourtney and Khloe, also make appearances on the list.
The survey ranks a total of more than 6,600 celebrities. Here are the top names on the list with their "overexposed rating:"
1. Kim Kardashian, 65% 2T. Lindsay Lohan, 64% 2T. Nicole "Snooki" Polizzi, 64% 4. Nadya "Octomom" Suleman, 62% 5. Paris Hilton, 60% 6. Kate Gosselin, 57% 7. Mike "The Situation" Sorrentino, 56% 8. Kourtney Kardashian, 53% 9T. Levi Johnston, 51% 9T. Khloe Kardashian, 51%