'Romeo and Juliet' Breaks Barriers as It Makes Return to Broadway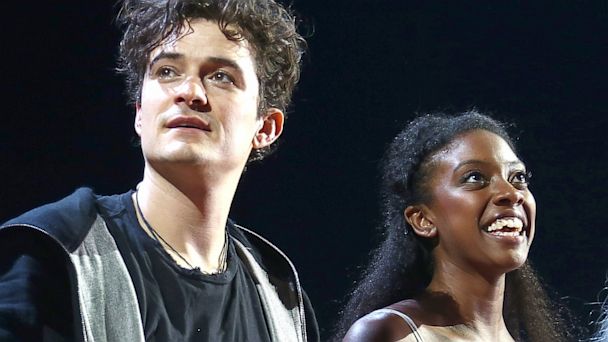 At Rodgers Theatre, just off Times Square, "Romeo and Juliet," one of William Shakespeare's most famous love stories, is experiencing a couple of firsts.
The 400-year-old tale is on Broadway after more than three decades. Its Romeo - played by actor Orlando Bloom - is marking his first time on Broadway. And Condola Rashad will be the first black Juliet on Broadway.
Rashad said she fought for the role for six months and through five callbacks.
"It was nerve-wracking," she said, "but it was such a great adventure because I did not tell anyone."
Well, except for her mother, Phylicia Rashad, a Tony winner and best known for her role as matriarch Claire Huxtable on "The Cosby Show."
Bloom said he and Rashad had experienced an "immediate" connection and chemistry during the auditions.
"She delivered this one line in a balcony scene and it just made me laugh," he said. "I just laughed, you know."
Bloom and Rashad said the play was not looking to make a statement on race.
"We don't hammer it in but we also don't ignore it," Rashad said. "We just allow it to be what it is."
"There's an ancient grudge between these two families and that ancient grudge is what is, brings the family apart, not the color of their skin," Bloom said.
Rashad said playing Juliet had opened up her life in a "beautiful way."
"At the end of the day, Juliet does not know that she is an icon and so I cannot think about it like that or I won't be telling the true story," she said. "All I can do is get up on the stage and give it my all."
ABC News' David Muir and Christine Romo contributed to this piece.