Capt. Richard Phillips Risked Crew's Lives Before Hijacking, Suit Alleges
Crew members of a ship that was at the center of a piracy drama off Somalia, and the subject of an upcoming film, have filed a lawsuit claiming Capt. Richard Phillips ignored warnings to sail clear of pirate-infested waters off Africa.
Phillips' heroic tale of survival after he was taken captive by Somali pirates is portrayed by Tom Hanks in the upcoming movie "Captain Phillips." Phillips spent five days in 2009 as a hostage of Somali pirates on a lifeboat after the Maersk Alabama was hijacked. He was rescued days later by U.S. Navy SEALs, who shot three of the pirates.
But nine of the former 20 crew members of the container ship are suing the ship's owner, Maersk Line Limited, and the operator, Waterman Steamship Corporation. In court documents, first filed in 2009, the crew members claim they were "…knowingly, intentionally and willfully…" sent into an area with pirates, because the route saved the company money.
The crew members say there were warnings to stay at least 600 miles away from Somalia's coast. The Maersk Alabama was only about 250 miles away.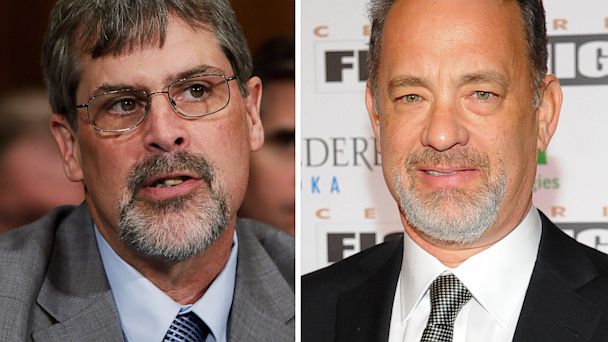 Mark Wilson/Getty Images | Michael Buckner/Getty Images
After Phillips returned home, he was hailed a hero and penned his memoir, from which the film was adapted.
"To make him into a hero for driving this boat and these men into pirate-infested waters , that's the real injustice here," said attorney Brian Beckcom, who is representing the nine crew members. "The movie tells a highly fictionalized version of what actually happened."
Former Maersk Alabama crew member Jimmy Sabga alleges Phillips put their lives in jeopardy.
"Captain Phillips did not follow orders, the ship was attacked and he was responsible," Sabga told ABC News in a statement.
The case will go to trial in December. A damage amount sought is not stated in the suit. Maersk Line Limited previously called the lawsuit meritless. Neither Maersk Line Limited nor the movie's makers have responded to ABC News' requests for comment.
Phillips, who was in his home state of Vermont Tuesday night for a screening of the film, also did not respond to ABC News' request for comment.