'Men Don't Want Skinny Girls,' Says Padma Lakshmi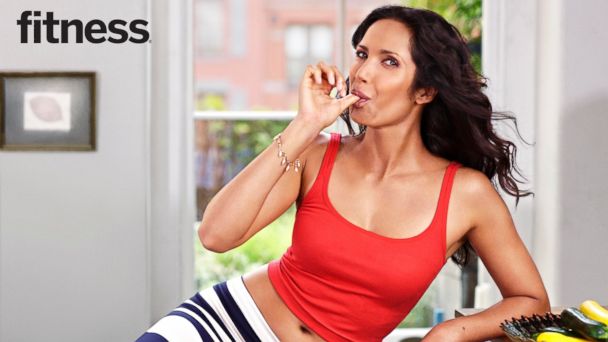 Padma Lakshmi tells Fitness about her food weaknesses and staying fit after 40. (Jeff Olson/Fitness Magazine)
Padma Lakshmi may be known for her model body, but she says that men preferred her when she was heavier.
"I went from a size 4 to a size 14 when I was pregnant. What's interesting, though, is that, in my experience, men don't want skinny girls," the "Top Chef" host, 43, told Fitness magazine. When I was a size 14, I got much more attention from men than I do now."
During each "Top Chef" season, Lakshmi, who once posed for Playboy magazine, gains 15 pounds - and two dress sizes.
Photo: Padma Lakshmi Rocks a Red Bikini
When she's not filming, Lakshmi, who has a 3-year-old daughter, Krishna, follows a tight regimen to lose the weight. Her strict diet means no meats, sweets, alcohol, cheese, fried food or wheat.
Once she gets back to her normal weight, though, she eats what she wants: pizza, nachos, cheese.
"I love food way too much to starve myself just to look good," she said. "I will put in the work at the gym so I can enjoy what I eat." Lakshmi does planks, boxes, carries her jump rope to work, and climbs up to 70 flights a day to maintain her figure. She also makes a homemade blend of cranberry juice, green tea, vitamin C, and fiber powder three times a day.