Big Y Discontinues Self-Serve Checkout Lanes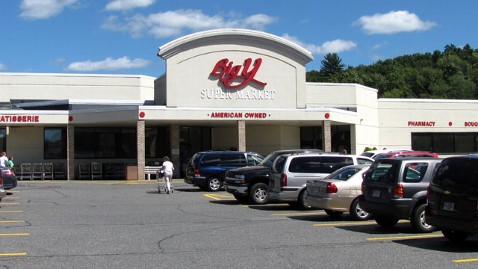 When facing a long checkout line at the grocery store, it's tempting to head over to the self-checkout lanes. But are they really as convenient as they seem? Big Y, a grocery chain with stores in Massachusetts and Connecticut, decided they're not.
By the end of the year, all 61 Big Y stores will have dismantled their self-checkout stations, a fixture in their grocery stores since 2003.
"We studied and studied and studied, and because there are so many different things that can go wrong when you're checking out we found it wasn't saving time because customers were waiting for an attendant to take care of their problem," Big Y spokeswoman Claire D'Amour-Daley told ABCNews.com.
Coupons often didn't scan properly, she said, and there were payment issues, as well.
Similar problems prompted supermarkets Kroger and Albertsons to pull self-serve checkouts from more than 100 of their stores earlier this year. Those announcements generated a lot of media coverage, and Big Y's decision was no exception.
"Every TV station near one of our stores has gone in to do an interview," D'Amour-Daley said.
But NCR Corporation, one of the leading suppliers of self-checkout systems, said self-serve technology is still in high demand.
Industry analyst firm Retail Banking Research projected self-checkout to grow 14.7 yearly percent through 2016, NCR spokesman Cameron Smith said — and between 2009 and 2010, RBR reported, the self-checkout market grew 40 percent.
"Retailers continue to invest in this technology to enhance customer service, drive new productivity gains and offer consumers an enhanced shopping experience," said Smith, whose company does not supply self-serve checkout to Big Y.
But the grocery chain, headquartered in Springfield, Mass.,  said the self-serve checkout lanes did just the opposite by interfering with customer service, something D'Amour-Daley said is a hallmark of Big Y.
"We felt we were giving up that for the sake of speed and convenience, neither of which are happening," she said.