Canine Chronicles: 20th Century's Most Notable Dogs
"Canine Chronicles" is an imaginative retelling of important historical moments throughout the 20th century. 
Photographer Winnie Au profiled 10 dogs and their unique contributions to history. Each dog was adorably clothed in fashion appropriate to their decade.
Visit the website to pre-order the book.
Photos by Winnie Au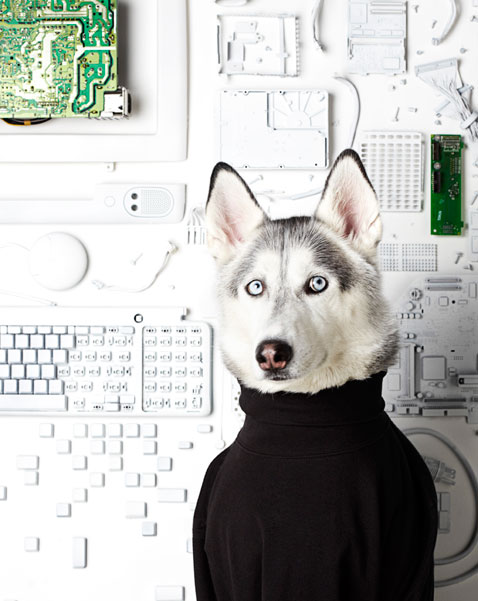 1990's, Fernandez - canine companion of Steve Jobs.
Winnie Au and her two sisters, Cindy and Alice Au, began this project together in the summer of 2010. Alice worked on the graphic design and layout for the book, and Cindy wrote all the stories. 
Winnie Au has been photographing dogs since 2006, and with her sisters had the idea to publish a book. They funded the production and printing of the book through Kickstarter.
"I wanted to do a project with my sisters, using my animal portraits as a jumping-off point," Winnie Au said. "We decided that a historical fiction would be the best (and cutest) way."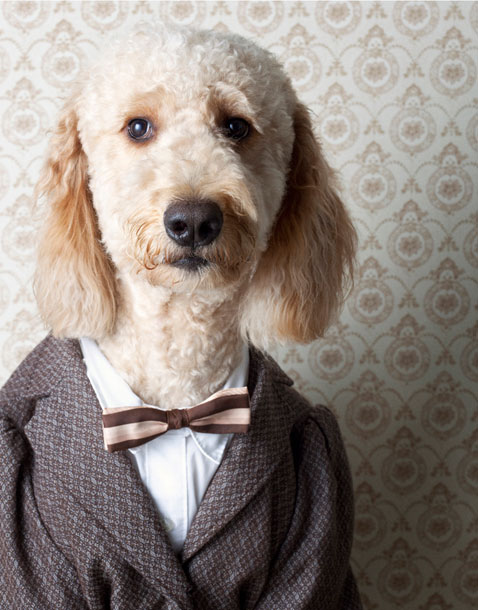 1910's, Arthur - canine companion of Albert Einstein.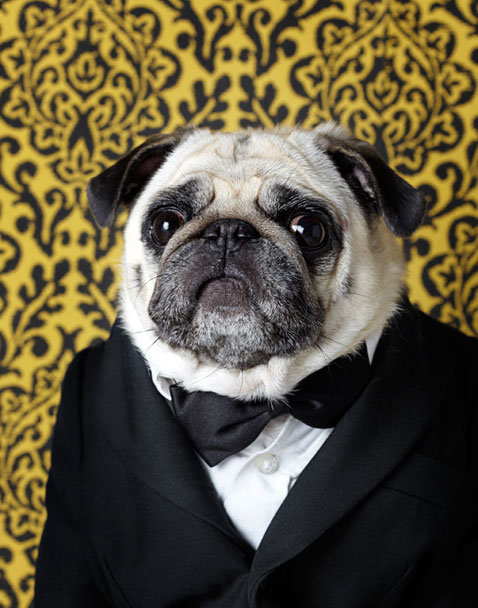 1940's, Sydney - canine companion of Charlie Chaplin.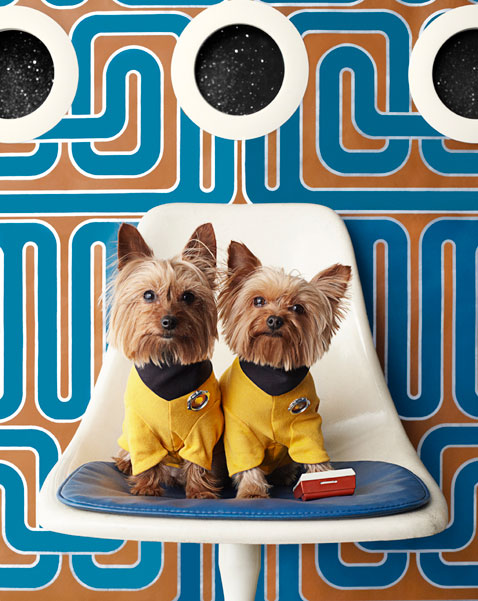 1960's, Willy and Leo - canine companions of Nichelle Nichols, of Star Trek fame.
The sisters did a test shoot in August 2010 to make sure that the concept would work.  It was their first time attempting to put any type of clothing on dogs.  After casting the appropriate canines, they dressed them in vintage clothing. A labradoodle named Winston wore a brown suit, bow tie, and flat cap.  In what became one of their favorite images, this dog would later become the character Arthur - the canine companion of Albert Einstein, and the cover dog for the book.
While working on this project, the Au sisters learned a few key things about dressing dogs: It's easier to dress larger dogs in human clothing than it is to dress smaller ones. Also, English bulldogs won't wear clothing.
There are always strange challenges that arise when shooting animals. For instance, Winnie Au found out that greyhounds are physically unable to sit down because of the shape of their bodies. Instead, they lie down in what is known as the sphinx pose.
"We worked around the problem and I was able to find a different angle that made our greyhound look the most beautiful," she said.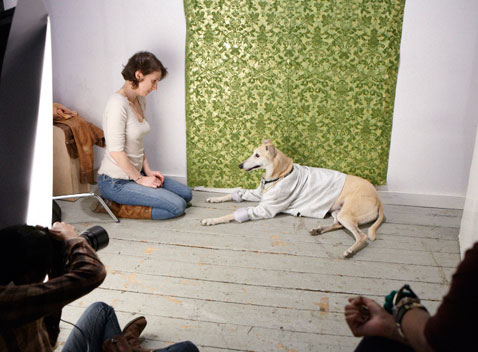 Sadie's owner, Elizabeth Benator, helps out by getting Sadie to face the right direction.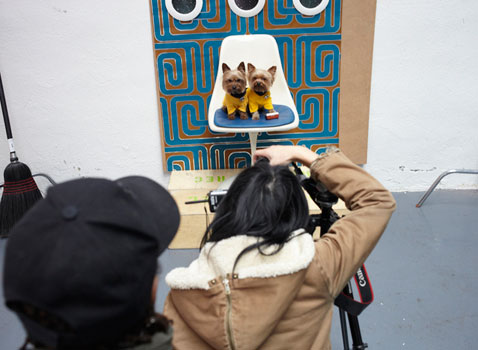 Deulon Lesure gets the attention of his 2 Yorkies, Zoe and Cocoa.
It takes creative thinking to make the clothes look tailored to their four-legged models because the dogs really aren't shaped like humans. Stylist Angela Barrow fits all the clothes on the dogs, cutting clothes and pinning and clamping them on, much like a human fashion shoot.
Some dogs didn't want to pose, even with treats and owners nearby doing their best to provide distraction. Winnie Au and her team had to run the dogs around and around until they got tired and then photograph them.
"Its a lot of treats and then breaks, and overall patience, " said Winnie Au.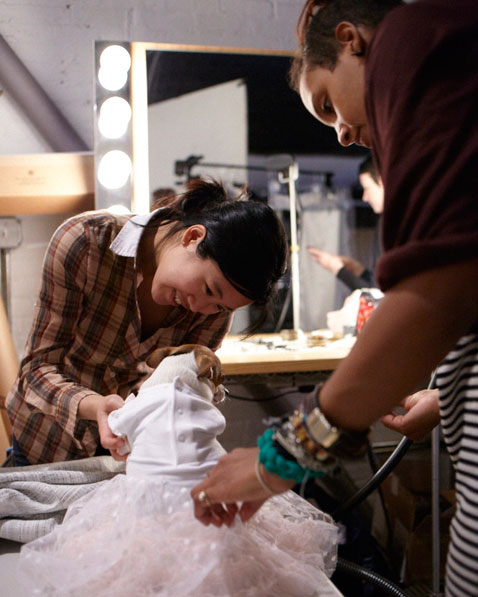 Photographer Winnie Au and stylist Angela Barrow help dress the adorable chihuahua Baxter.
Stylist Angela Barrow buttons up the shirt of Darby the pug, who is really excited for her role as Chaplin's companion Sydney.