Tsunami Clouds: A Rush of Fog
Fog occurs when the relative humidity reaches near 100 percent, which is achieved by either adding moisture to the air or dropping the temperature of the surrounding air.  Fog can be dense or thin, and it can form suddenly and dissipate just as rapidly, making for unique photographic images if your timing is right. Thanks to the people at Panhandle Helicopters in Panama City Beach, Fla., we are able to share some stunning images of "tsunami clouds" rolling over a row of condos on Florida's coast.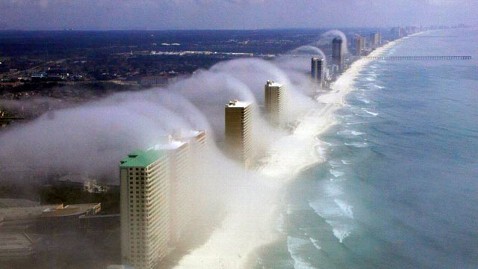 A "tsunami of fog clouds" rolls over a row of condos in Panama City Beach, Fla.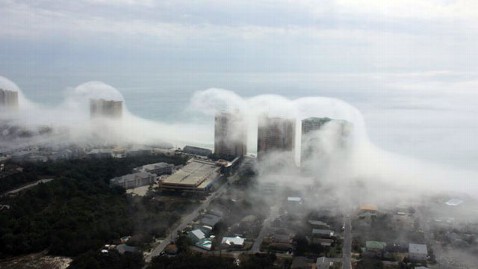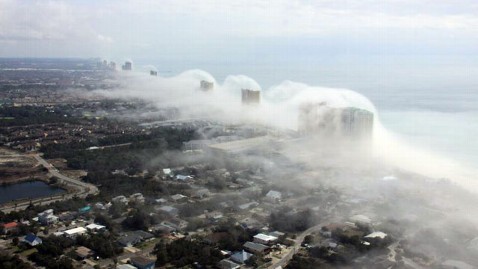 On Feb. 5, 2012, a fog resembling a tsunami moved over Panama Beach City, Fla.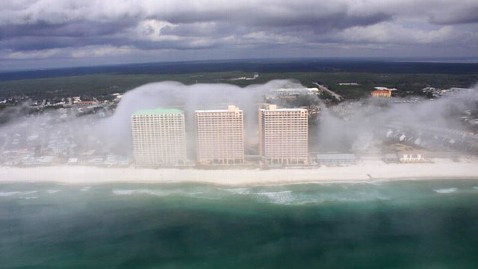 Panhandle Helicopter's pilot J.R. Hott, who took the captivating images, says this phenomenon happens a few times a year usually farther down the coast.