The End of the Life of a Rock Star: Kurt Cobain
In November 1993 Jesse Frohman, who has photographed countless celebrities and artists, was commissioned by the London Observer Magazine to do a cover shoot of the seminal Grunge music band Nirvana.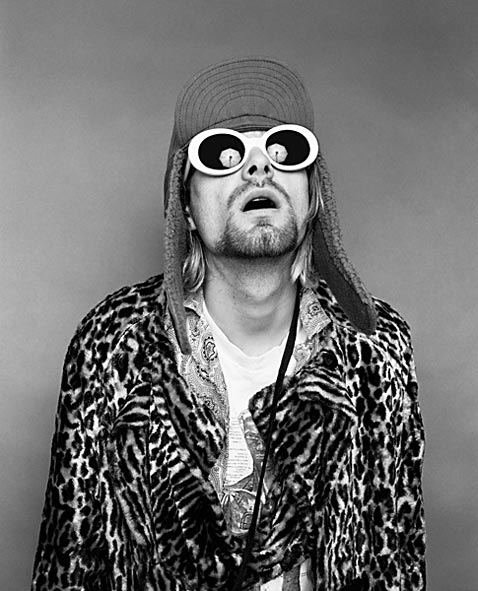 Kurt Cobain. (© Jesse Frohman)
Frohman and his assistants quickly put together a makeshift studio in a small room at the New York hotel where the group was staying.  Their manager had nixed the original plan to shoot outdoors.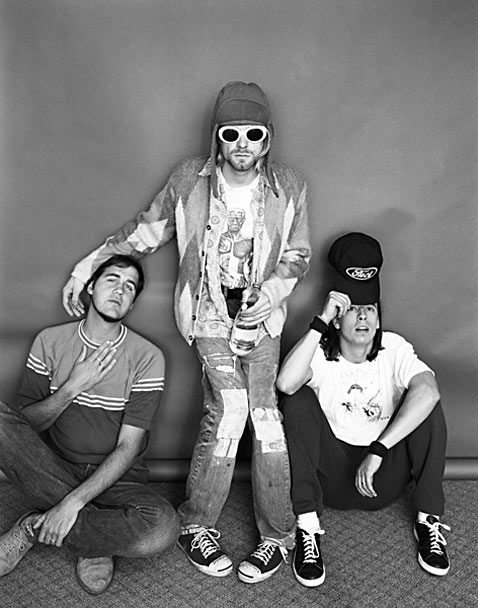 Nirvana: Krist Novocelic, Kurt Cobain and Dave Grohl. (© Jesse Frohman)
Band members Dave Grohl and Krist Novocelic arrived promptly at 11:00 a.m., when the shoot was to begin, but lead singer Kurt Cobain was a nowhere to be found.  Three hours later, Cobain showed up in a pair of large, white Jackie O sunglasses.  In a whisper, he asked for a bucket.
Frohman asked, "Sure, but what for?"
Cobain replied, "'Cause I think I'm gonna puke."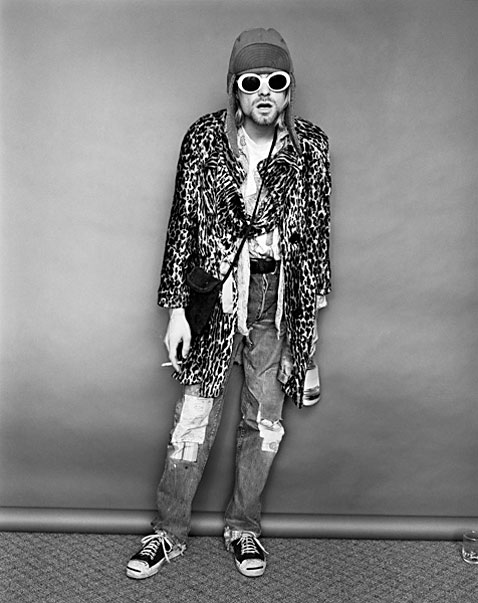 (© Jesse Frohman)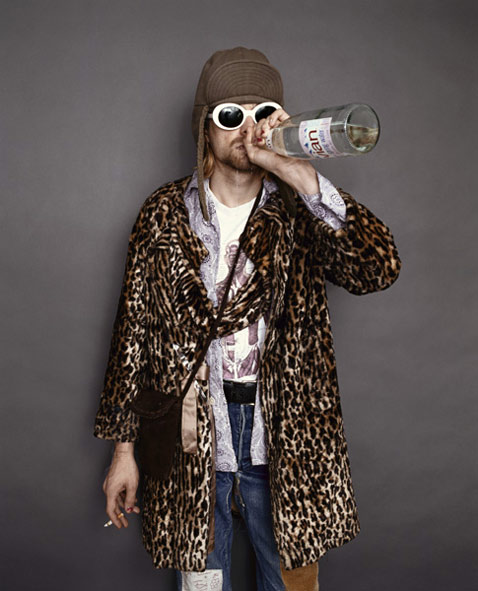 (© Jesse Frohman)
Knowing the Nirvana front man was a heroin addict, Frohman wasn't surprised by the request, but it added to the anger that was building inside him.  The shoot had gone wrong from the beginning and looked to get worse.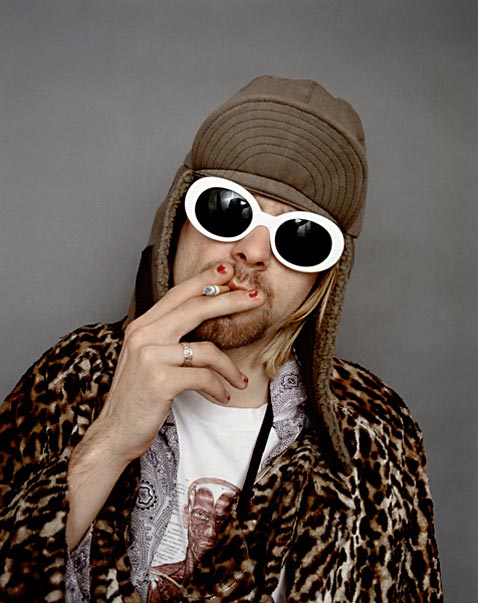 (© Jesse Frohman)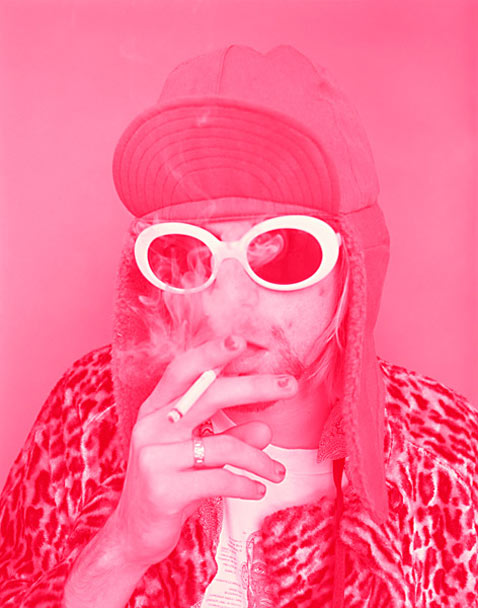 (© Jesse Frohman)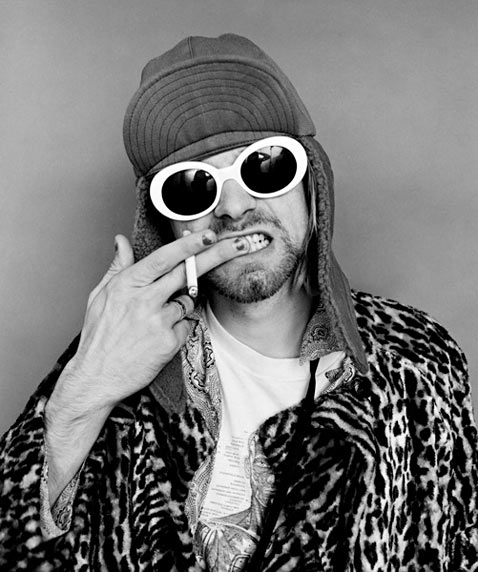 (© Jesse Frohman)
(© Jesse Frohman)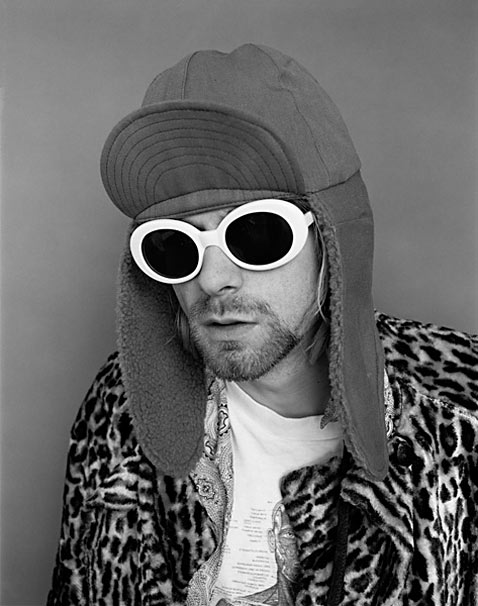 (© Jesse Frohman)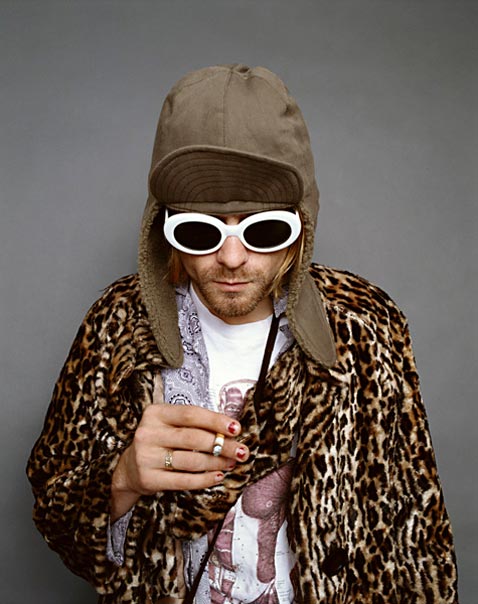 (© Jesse Frohman)
Frohman was invited to Roseland Ballroom, where the band was performing later in the evening, with a promise by Dave and Krist that he could take some more photos of them after their rehearsal.  After the band finished he approached Cobain, but was told that there would be no more pictures.
(© Jesse Frohman)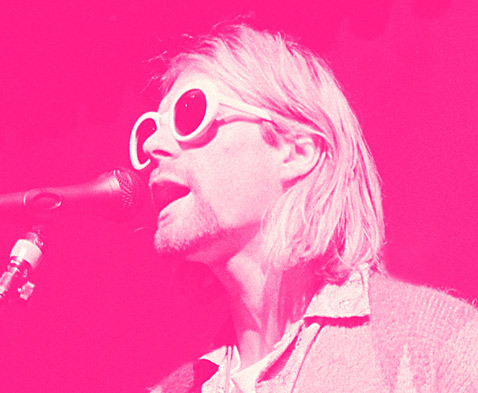 (© Jesse Frohman)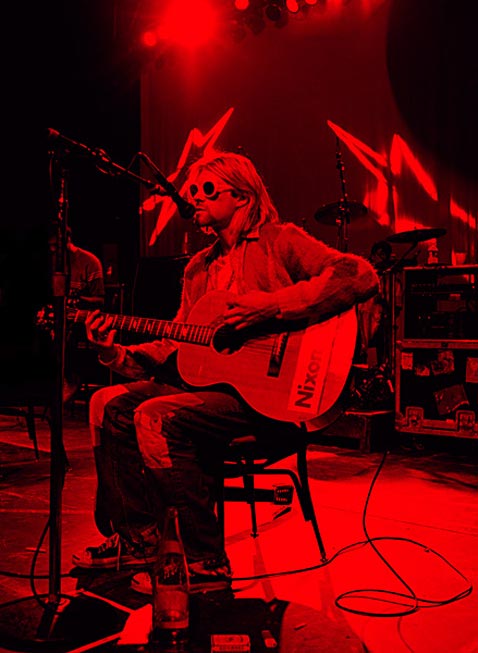 (© Jesse Frohman)
His shoot effectively over, Frohman called the magazine and expressed his frustration with the whole experience.  He was also trying to manage expectations; he thought the session was a total bust.
It was only after he got the contact sheets of the shoot back from the photo lab that he realized he'd captured some amazing moments - some of Cobain's last.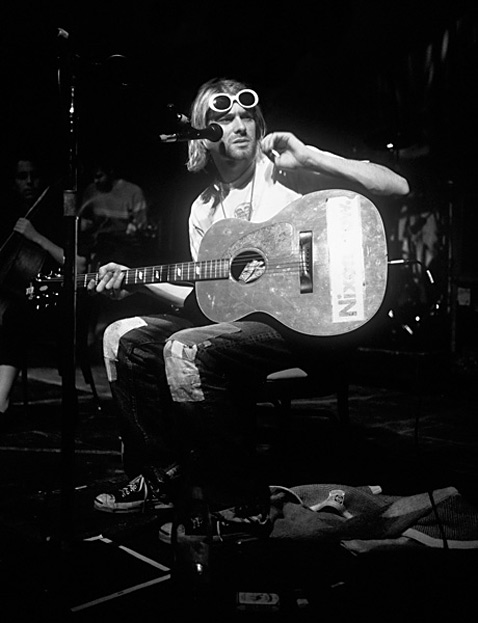 (© Jesse Frohman)
Frohman's insightful portrait of an idol transcends the nature of celebrity photography.  The pictures are as humanizing as they are glorifying.  Cobain appears as a goofily provocative iconoclast, while revealing a more depressing side of the life of a great artist dependent on drugs.  These photographs, captured not long before the time of his death, provide a fascinating insight into the end of the life of a rock star.
An exhibition of Frohman's shoot will open at New York's Morrison Hotel Gallery on April 6, 2012.