The Many Faces of Artist Cindy Sherman: Reflecting on Gender Roles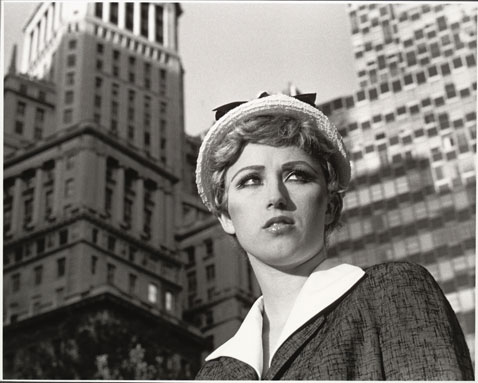 Untitled Film Still #21 (1978)
All Images Cindy Sherman, Courtesy the Museum of Modern Art, New York
Artist Cindy Sherman is a one-woman band. She is at once photographer, artist, make-up artist, director, lighting master, set designer and her own muse. She began photographing herself out of convenience in the '70s and has never stopped.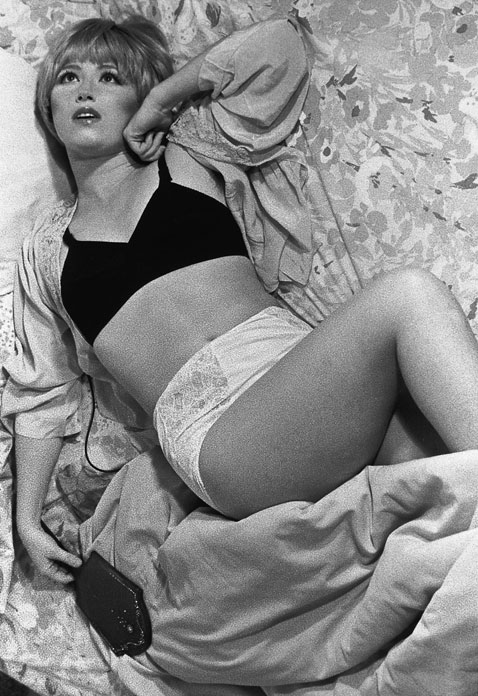 Untitled Film Still #6 (1977)
In addition to well-planned and thought-out compositions, props and costumes, her true gift seems to lie in her ability to convey emotion. Each of her photographs seems to have been snapped at the moment of truth for the character. If the images were film stills, they would be at the moment the protagonist has the major revelation about what has been and what is to come.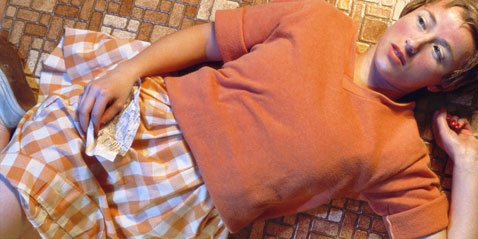 Untitled #96 (1981)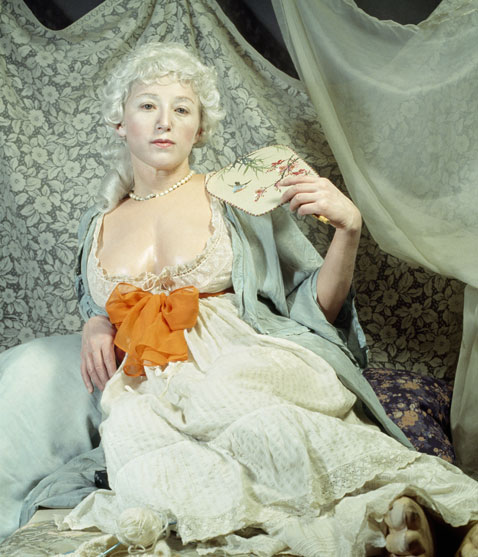 Untitled #193( 1989)
At first glance, her images attract the viewer through seemingly larger-than-life characters, but then fully reel in the audience, as they begin to identify with, for example, the woman trying too hard to look glamorous or see a relative in the older woman with tan lines drawing her lipstick outside her mouth lines. Sherman's powerful images convey desire, wanting, a yearning for something greater and the lengths to which many women go to be considered beautiful by whatever is the current society's standard.
Untitled #458 (2007-08)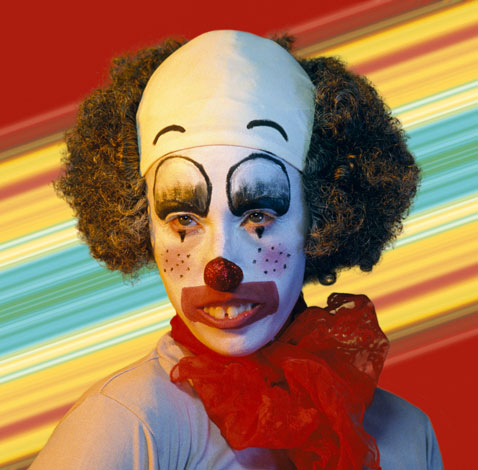 Untitled #424  (2004)
Sherman is a star for all time. Her photographs are as relevant now, perhaps even more so, than they were almost 40 years ago.  She's only in her mid-50s but the MOMA is already showing a retrospective of her work, featuring her career from the mid-1970s to the present and including more than 170 photographs, on view through June 11, 2012.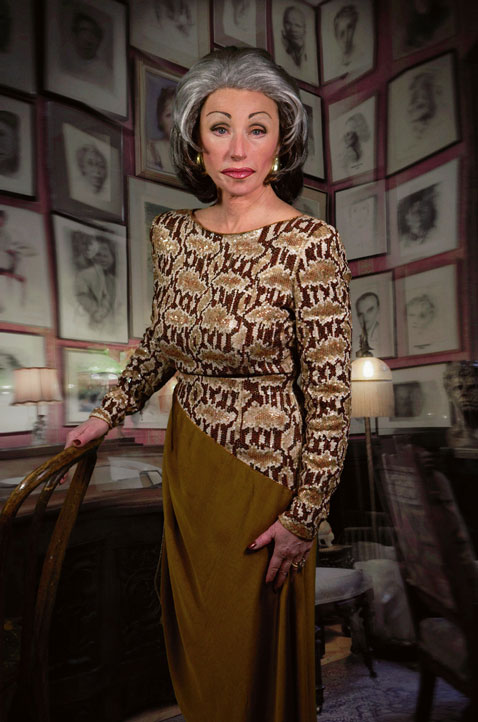 Untitled #474  (2008)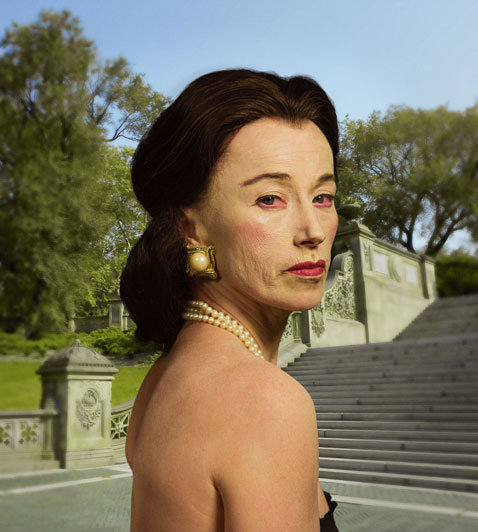 Untitled #465  (2008)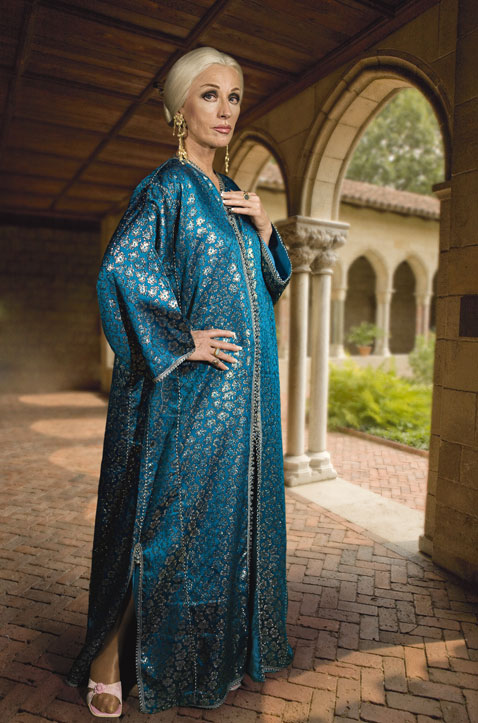 Untitled #466 (2008)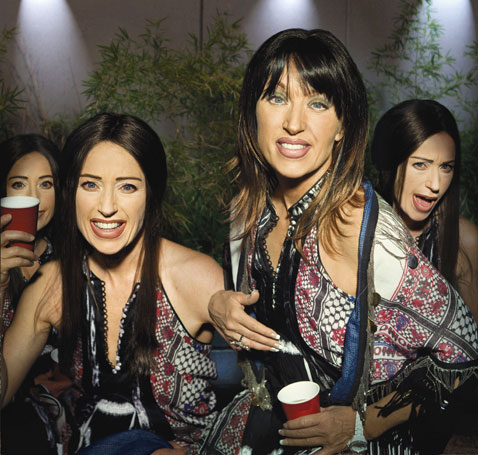 Cindy Sherman. Untitled #463  (2007-08)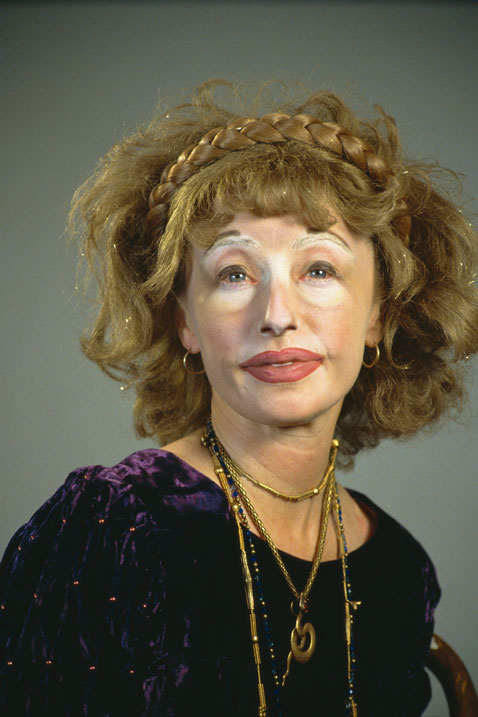 Cindy Sherman. Untitled #359  (2000)