Fish Heads: Tim Tadder's Water Photography
Tim Tadder was looking for something new. He felt that virtually everything visual under the sun worth doing had already been done, but a series of photos Tadder had seen of dogs fetching balls underwater sparked the inspiration for his Fish Heads series.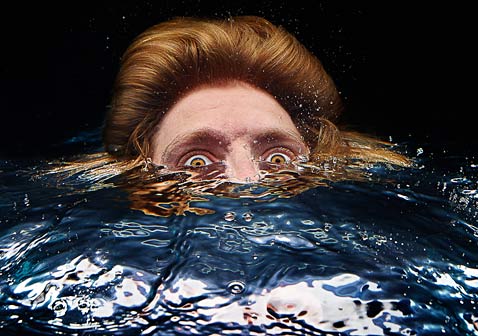 All photos © Tim Tadder
After purchasing a rather large fish tank, Tadder started playing with the photographic elements needed for his vision to come together.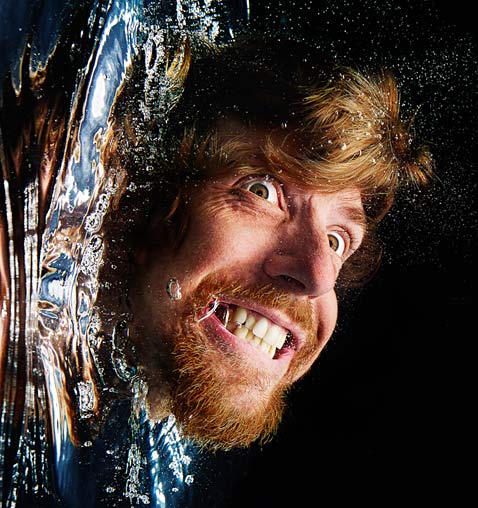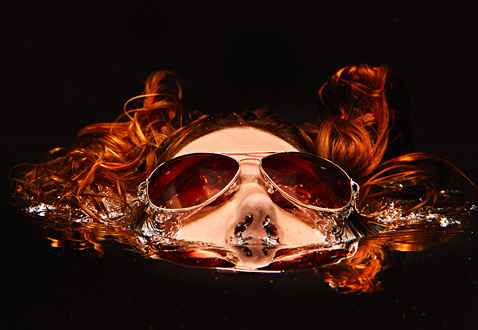 One of the first things he learned was when hair and skin come in contact with water it becomes dirty very quickly so filtration became a new challenge.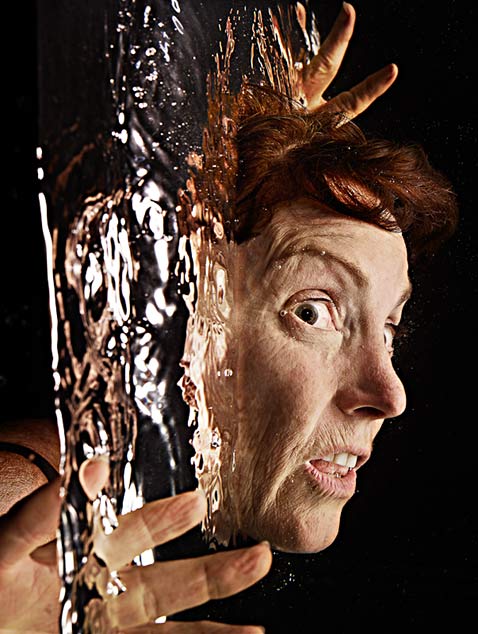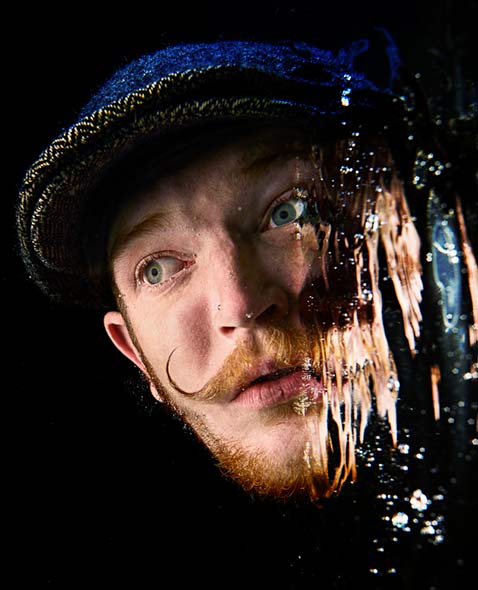 The thickness of aquarium glass and finding the proper angle with which to shoot through it increased the level of difficulty.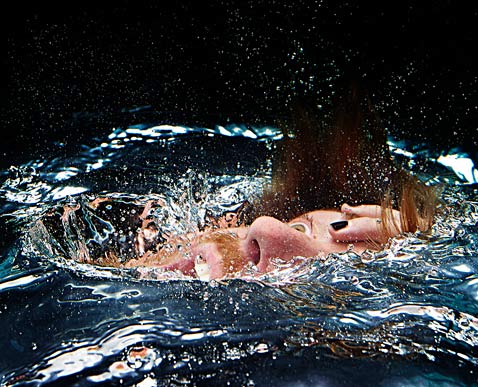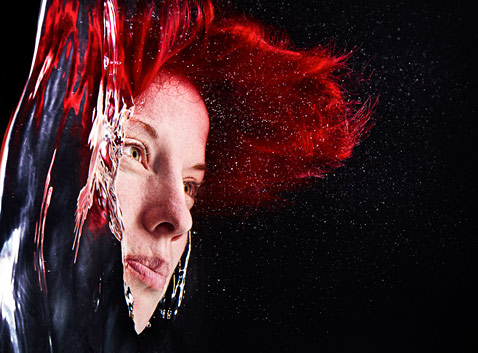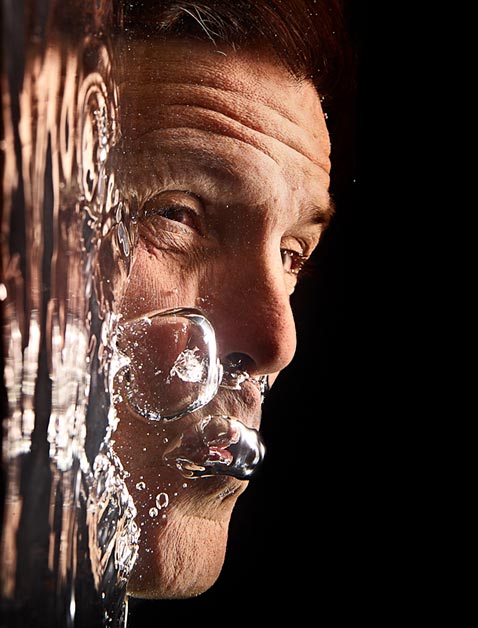 Tadder also found that the field of view was so extremely narrow that he could only photograph his subjects in certain ways for both faces and water to be in focus.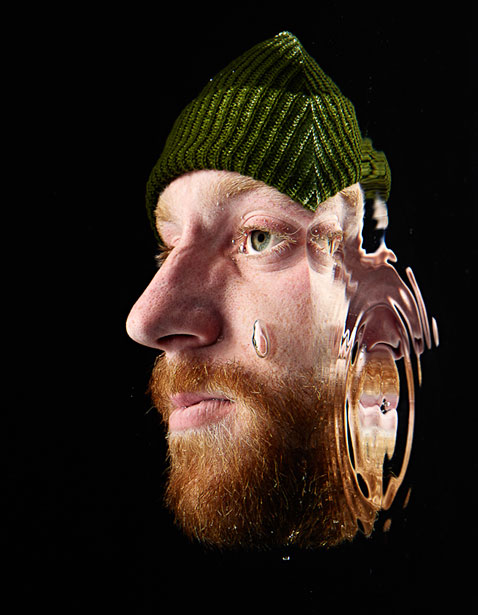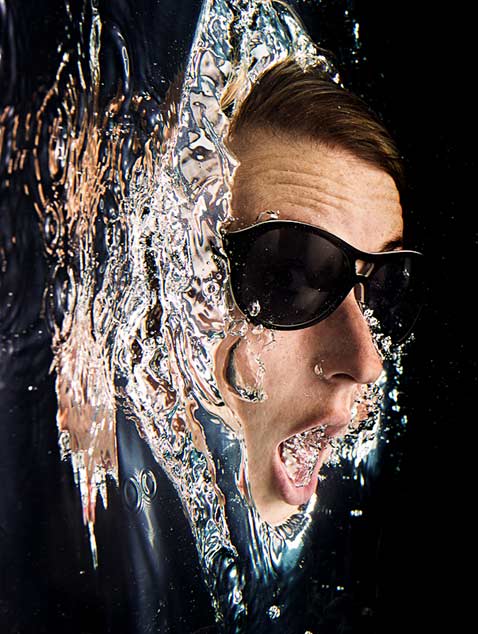 Finding people willing to be his subjects was also quite challenging and Tadder admits that finding folks willing to dunk their heads in water over and over again was tough. "Brave souls indeed," said the photographer.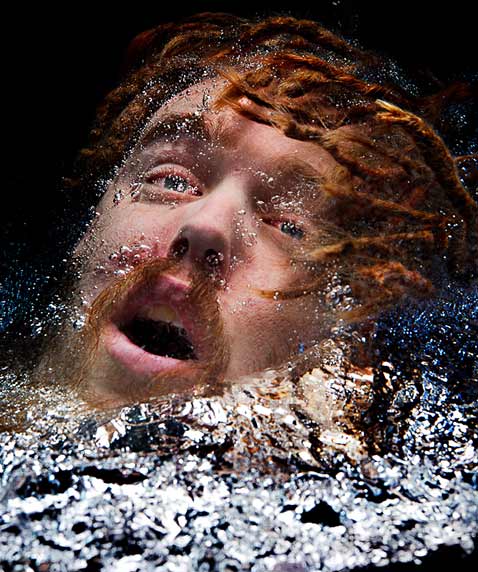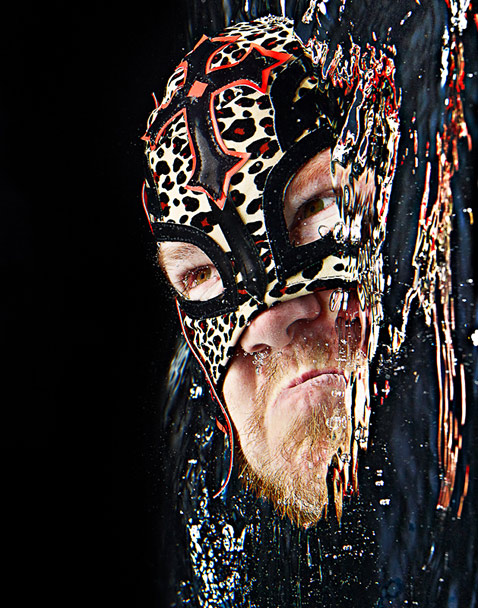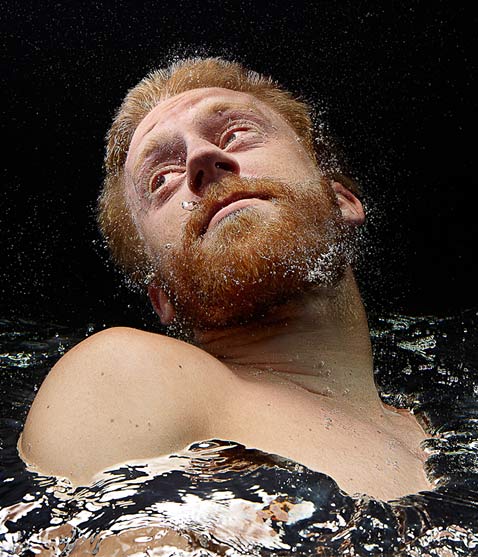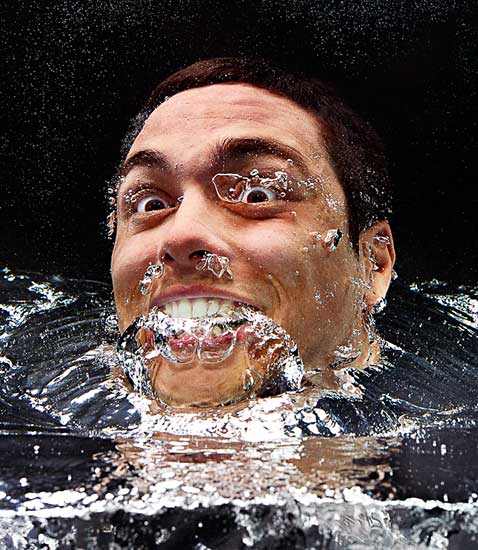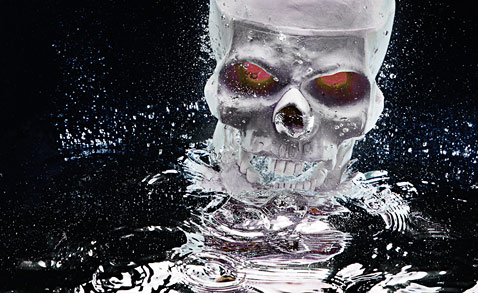 This skull was jokingly presented to Tadder by his fish-tank expert. It was dropped in for a take and he included it because "It looked quite cool."
Tim Tadder lives in Southern California and has been a commercial advertising photographer since 2005. He creates highly-stylized action shots that draw viewers into the moment.
blog comments powered by