Yangtze - The Long River
Over a period of three years, Nadav Kander made five trips to the banks of the Yangtze, traveling up-stream from mouth to source and photographed the changes taking place. His elegant images show small-scale humans being enveloped by large-scale construction with an uncertain future.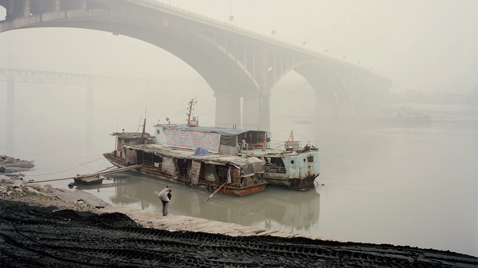 Yibin V, Sichuan Province, 2007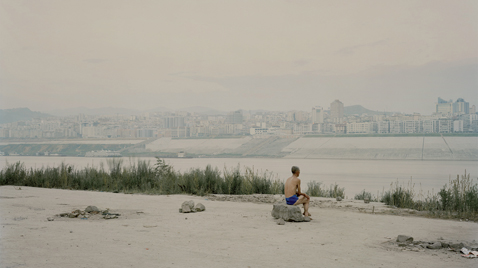 Old Fengdu (Looking at New Fengdu), Chongqing Municipality, 2006
Kander attempted to reflect the implications of modern-day China's bewildering pace of development. Kander's China is a country both at the beginning of a new era and at odds with itself.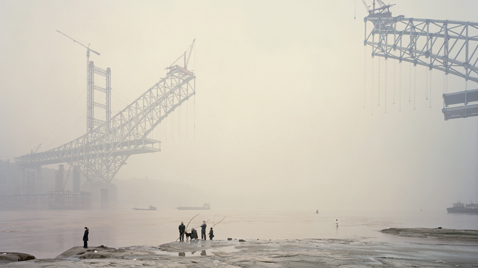 Chongqing XI, Chongqing Municipality, 2006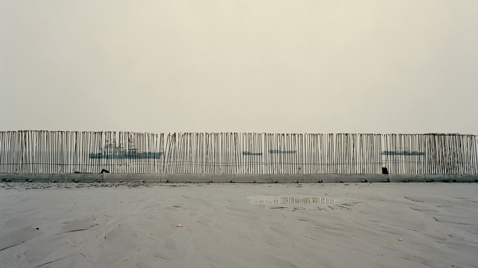 Changxing Island I (Island of Oranges), Shanghai, 2009
"China is a nation that appears to be severing its roots by destroying its past. Demolition and construction were everywhere on such a scale that I was unsure if what I was seeing was being built or destroyed, destroyed or built."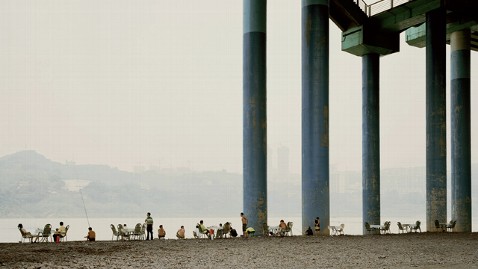 Chongqing VI (Sunday Afternoon), Chongqing Municipality, 2006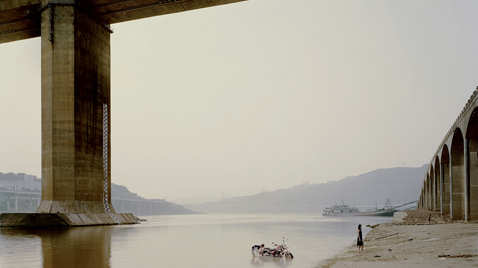 Chongqing VII (Washing Bike), Chongqing Municipality, 2006
In speaking about his work, Kander relates a friend's personal narrative: A Chinese friend I made whilst working on the project reiterated what many Chinese people feel: "Why do we have to destroy to develop?"…many of us can revisit where we were brought up and it will be much the same-it will remind us of our families and upbringing.
In China that is virtually impossible. The scale of development has left most places unrecognizable. "Nothing is the same. We can't revisit where we came from because it no longer exists."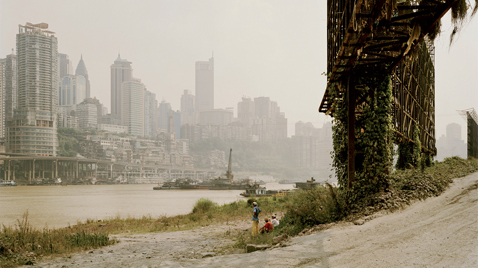 Chongqing II, Chongqing Municipality, 2006
Nadav Kander's images can be seen at the Flowers Gallery in Chelsea, N.Y., until Nov. 24, 2012. Yangtze - Long River received the prestigious Prix Pictet in 2009. More of Nadav Kander's work can be seen on his website, www.nadavkander.com.