Parkour: Portraits of Motion
Photographer Ben Franke has been documenting the parkour, or free running, scene in New York City since 2008.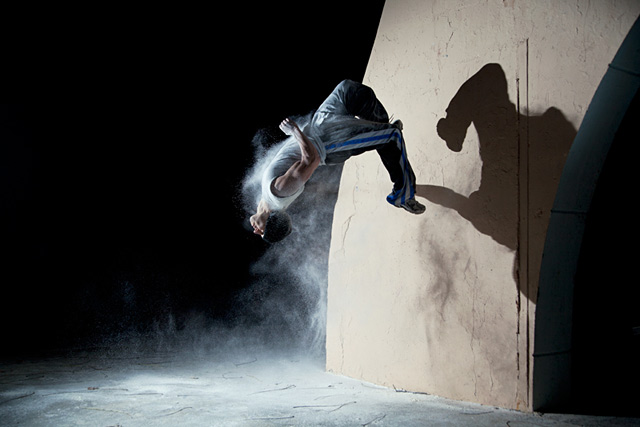 Both artistic and athletic, parkour's daredevil leaps, rolls and climbing have their origins in physical education guru George Hebert's "methode natural," which he began developing when he was a French naval officer traveling in Africa around the beginning of the 20th century. "Their bodies were splendid, flexible, nimble, skillful, enduring, resistant and yet they had no other tutor in Gymnastics but their lives in Nature," he wrote of many of the people he observed.
Hebert's method would form the basis for much of the training of the French military in World War I.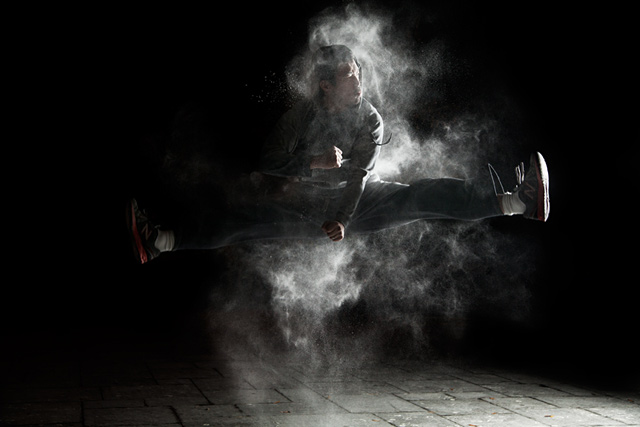 Fast forward to today, and parkour styles vary from state to state, city to city, country to country.
"I love how [Ben] is trying to capture this kind of sport that is different from a lot of photography that I've seen depicting parkour and martial arts," says Kenny Wong, one of Franke's subjects. "I feel like Ben also captures an essence of the parkour scene in a way that is very unique in a New York City sense."
Trying to capture the energy and power of his subjects, Franke used flour for depth and drama, to highlight their movements for his "Parkour Motions" series.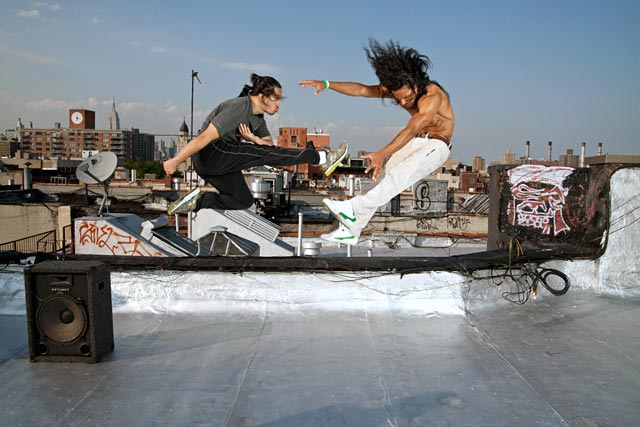 Kenny Wong, left, and Luciano Acuna Jr. "face off" during a photo shoot on the rooftop of a building in New York's Lower East Side.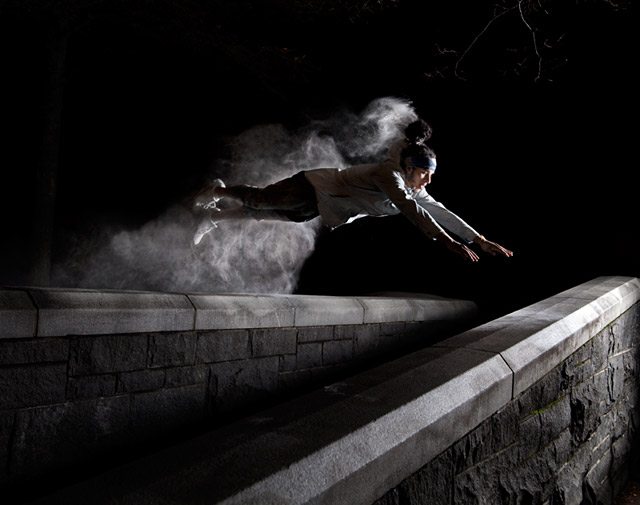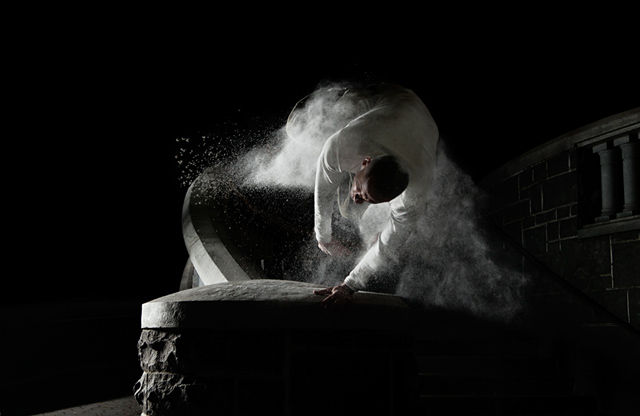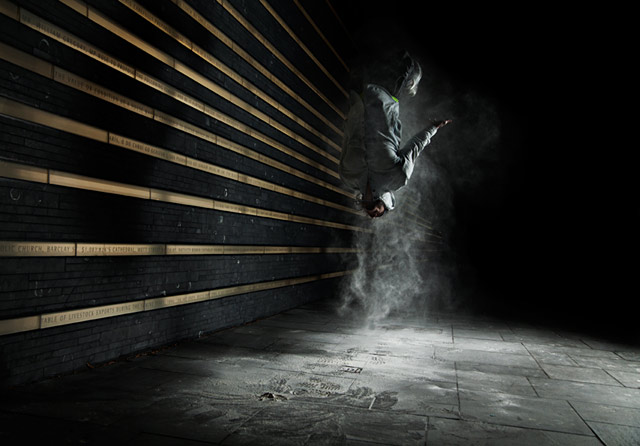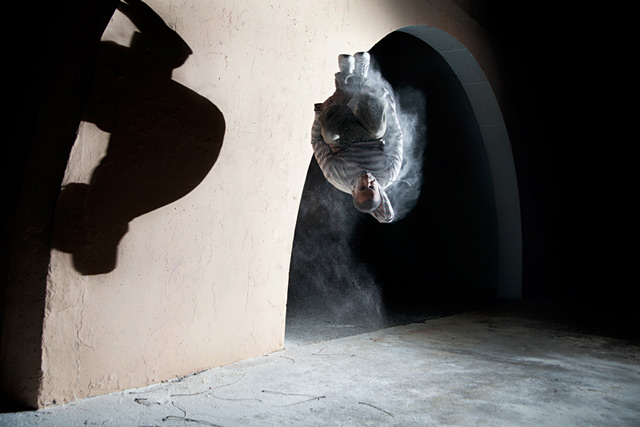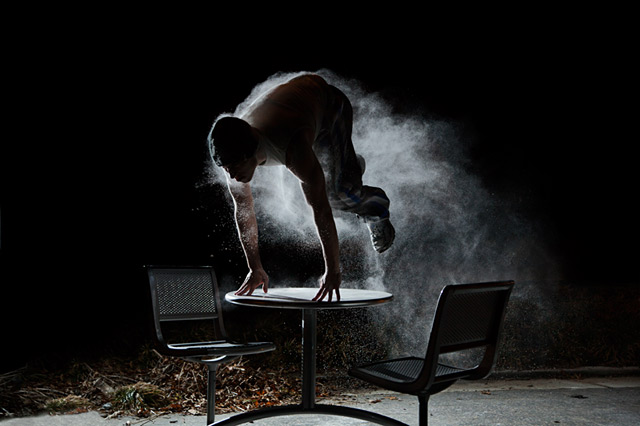 Ben Franke is based in New York City, and his work has appeared in a number of U.S. and international publications including The New York Times, Time Out New York and the German magazine GEO. In addition, Franke shoots for commercial clients such as Halsbrook, IFEU and Porter Grey.