Shocking Photos of Cramped Hong Kong Apartments
American cities recently have proposed 300-square-foot or smaller "micro" apartments, but 40 square feet already is the norm for some of the poorest residents in Hong Kong.
The Society for Community Organization (SoCO) has released these overhead photos showing how people live in tiny, cramped Hong Kong apartments to highlight the ongoing housing problems in one of the richest cities in the world. Most of the residents in these urban slums are low-income families, elderly and unemployed. The smallest apartment the SoCO visited was 28 square feet, rented by an unemployed single man.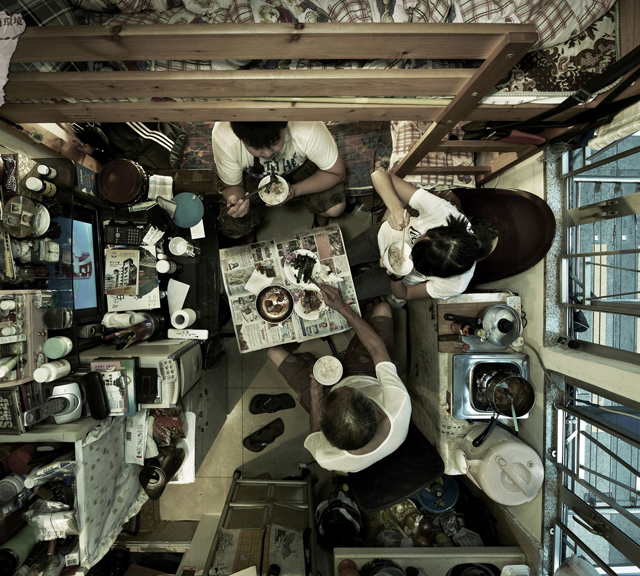 A family eats a meal together in their small apartment in Hong Kong. (Benny Lam/SoCO/Rex USA)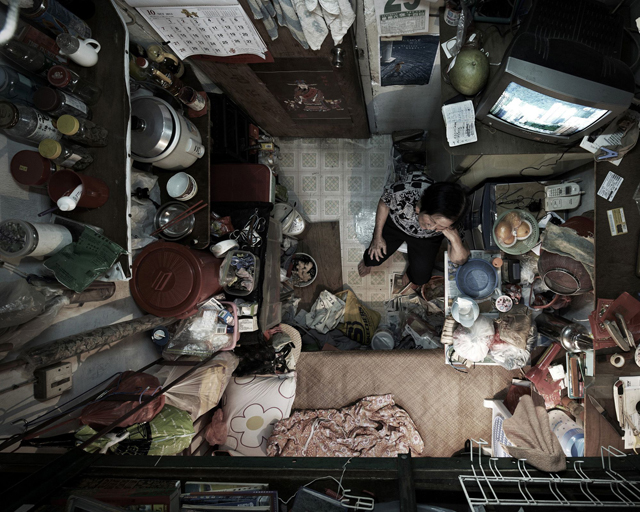 An elderly person sits in her home in the urban slums of Hong Kong. (Benny Lam/SoCO/Rex USA)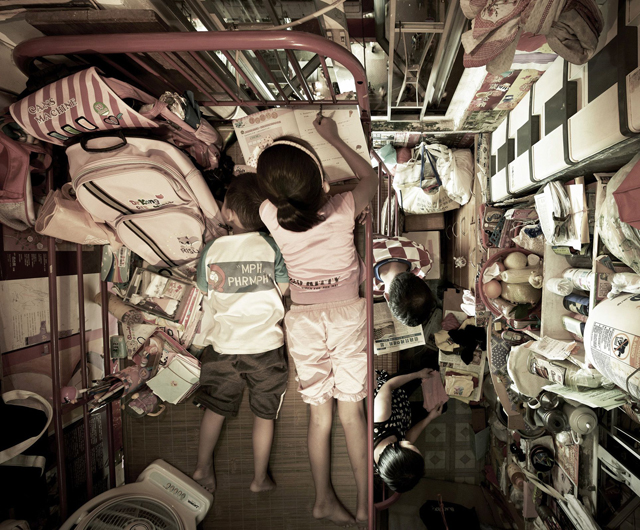 Children do homework while their parents go about their daily routine in their family apartment the urban slums of Hong Kong. (Benny Lam/SoCO/Rex USA)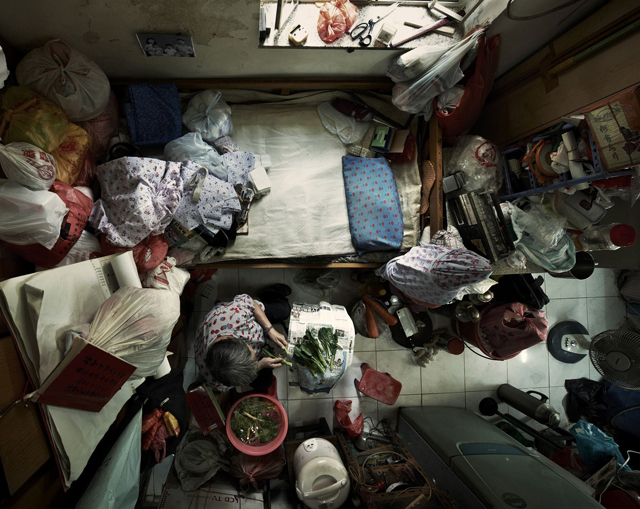 An elderly person prepares a meal in her apartment in the urban slums of Hong Kong. (Benny Lam/SoCO/Rex USA)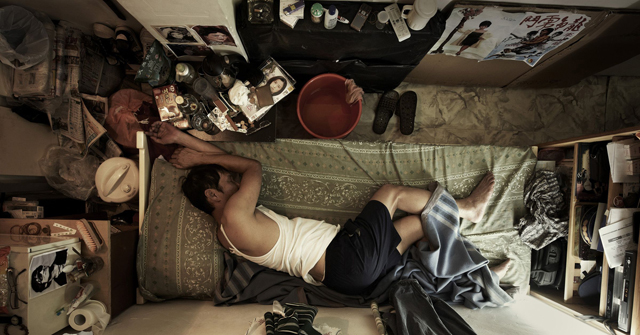 A single man with a low income sleeps in his apartment in the urban slums of Hong Kong. (Benny Lam/SoCO/Rex USA)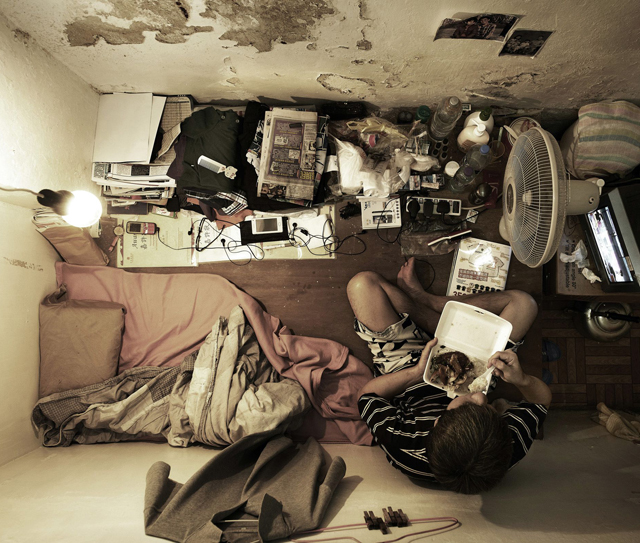 An unemployed man eats his dinner. His apartment is 28 square feet. (Benny Lam/SoCO/Rex USA)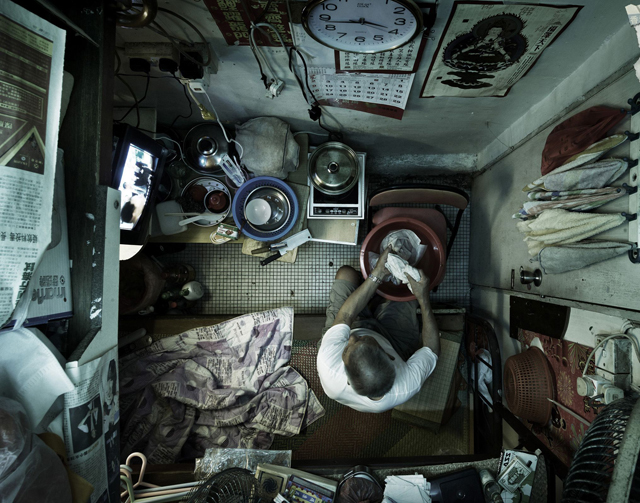 A man does chores in his apartment. (Benny Lam/SoCO/Rex USA)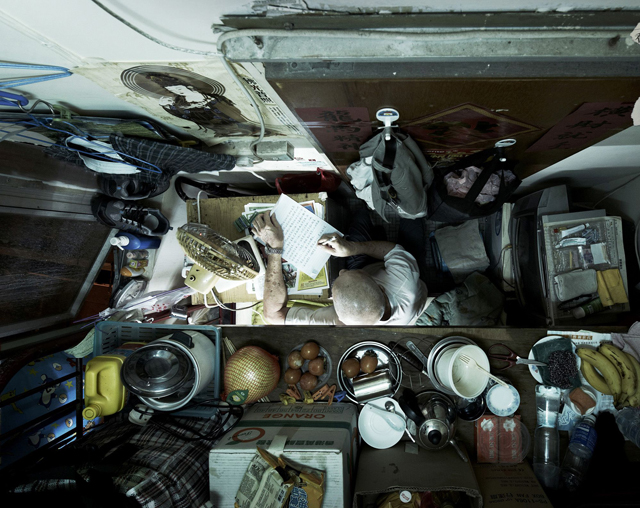 An elderly man living in his home in the urban slums of Hong Kong. (Benny Lam/SoCO/Rex USA)