Looking Back: The End of the Vietnam War
Forty years ago, on March 29, 1973, the United States ended its military involvement in Vietnam. Although the war would continue another two years, the South Vietnamese would no longer receive American assistance.
The nearly 10-year war divided the nation, defined a generation and changed how the U.S. military would operate.
In all, 58,282 American soldiers lost their lives and another 303,644 Americans were wounded.
MAY 21, 1972 - PROTESTS DEFINE A GENERATION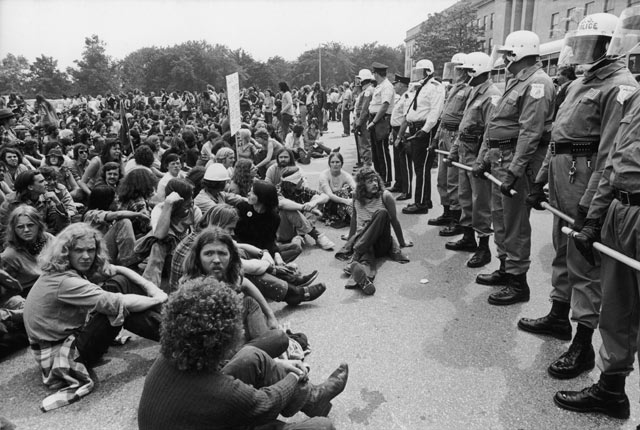 (Archive Images/Getty Images)
By 1972, less than 30% of Americans agreed with the Vietnam War. Protests were a common site in Washington, D.C., as well as on college campuses across the country.
MAY 22, 1972 - AMERICA IS FED UP WITH THE WAR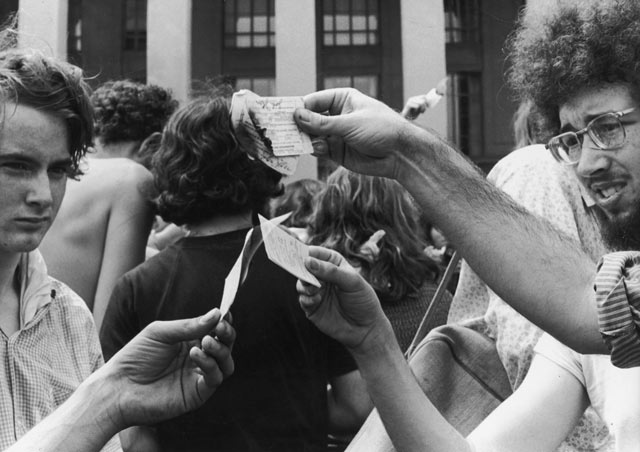 (Hulton Archive/Getty Images)
The greatest opposition to the Vietnam War was the opposition to the draft. In all, 1,728,344 males, age 20 to 26, were drafted to serve. Twenty-five percent of total forces in Vietnam were draftees.
NOV. 13, 1972 - NIXON STARTS TO GIVE IN TO THE PRESSURE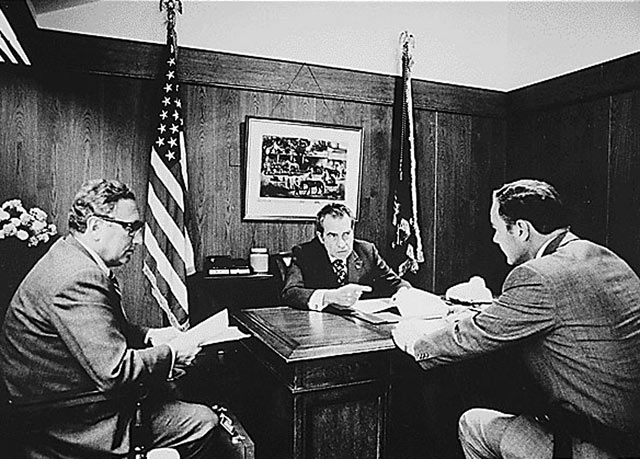 (National Archives/Getty Images)
President Richard Nixon wanted to continue to support South Vietnam's war efforts. However, with anti-war sentiments growing in the United States and sustained casualties in Vietnam, Nixon felt pressure to bring an end to the war and started to plan an exit with National Security Adviser Henry Kissinger and Maj. Gen. Alexander Haig.
JAN. 15, 1973 - NIXON ANNOUNCES CEASE FIRE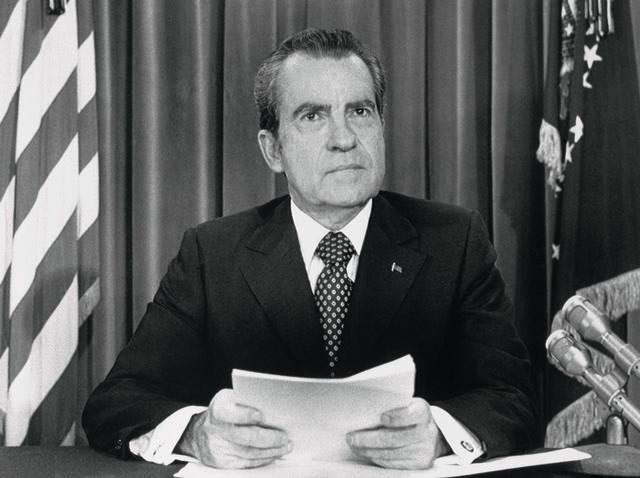 (Bettman/CORBIS)
Nixon announced on national television a planned cease fire and plans to end U.S. offensive actions in Vietnam.
JAN. 24, 1974 - PARIS PEACE ACCORDS OFFICIALLY BRING END TO U.S. INVOLVEMENT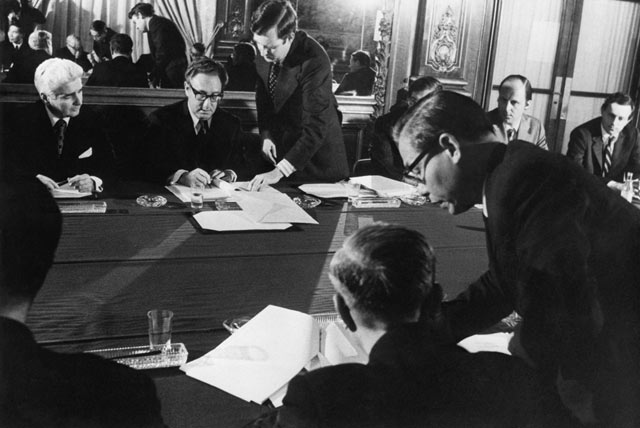 (Gamma-Keystone via Getty Images)
Henry Kissinger met with North Vietnamese officials in Paris to finalize the details of the Paris Peace Accords. The agreement was signed on Jan. 27 and went into effect immediately. Talks on the accords actually began in 1968, but stalled many times due to mistrust on both sides.
MARCH 14, 1973 - PRISONERS OF WAR RELEASED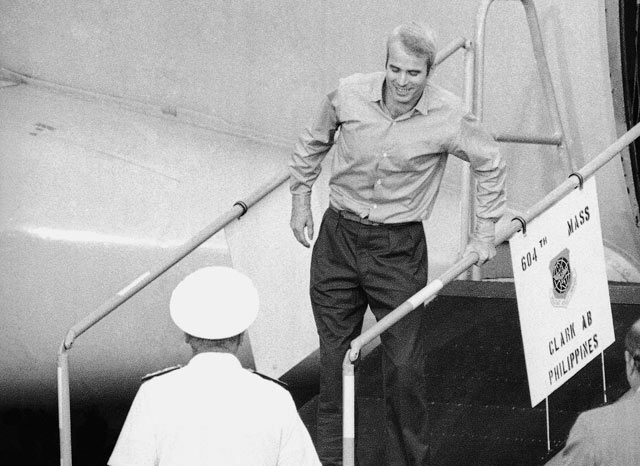 (AP Photo)
One of the major provisions of the Paris Peace Accords was the release of non-Vietnamese prisoners of war. Future U.S. senator John McCain was released on March 14, 2013, after five and a half years of captivity.
MARCH 29, 1973 - LAST POWS RELEASED AND TROOPS LEAVE VIETNAM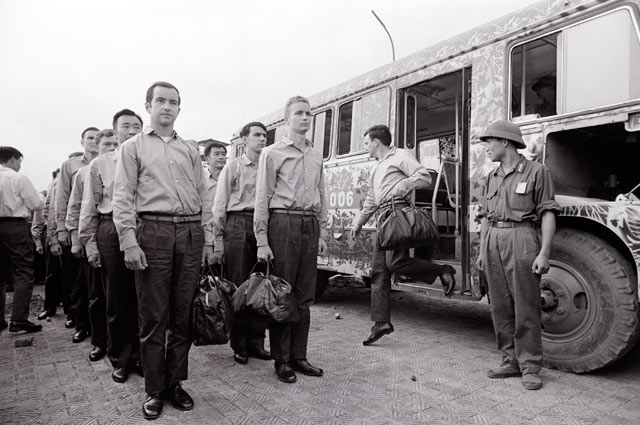 (David Hume Kennerly/Getty Images)
Almost 600 POWs were released, but many more were unaccounted for. Many of the POWs were pilots who were shot down over North Vietnam and Laos. By the late 2000's, almost 1,800 Americans were still unaccounted for.
MARCH 17, 1973 - A HERO IS WELCOMED HOME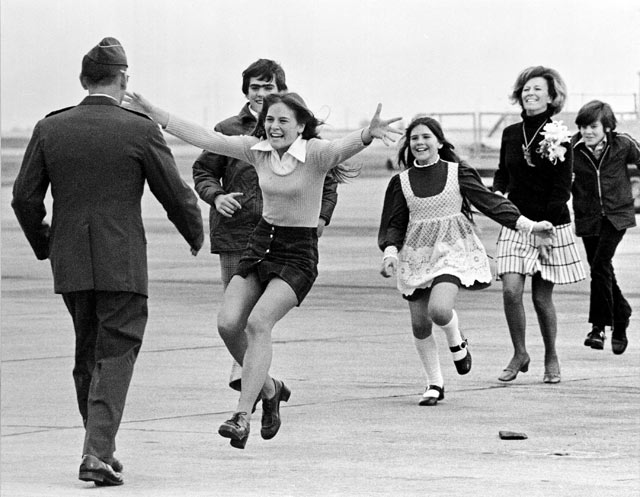 (Sal Veder/AP Photo)
Lt. Col. Robert Stirm returned home after nearly five years of captivity in North Vietnam. This picture depicting 15-year-old Lorrie Stirm, elated to see her father, won a Pulitzer Prize for feature photography.