National Record Store Day 2013: Support Your Local Music Store
While most people are downloading and listening to music on ipods and through online streaming sites like Pandora and Spotify these days - there's nothing like spending a day in a record store.
Created in 2007 at a gathering of independent record store owners, National Record Store Day is intended to "celebrate and spread the word about the unique culture surrounding over 700 independently owned record stores in the US and thousands of similar stores internationally," according to RecordStoreDay.com.
Held every third Saturday in April, participating independent record stores across the country offer special vinyl and CD releases and other items are made exclusively for the day.
For a list of participating stores, visit Record Store Day.
RELATED: Dust and Grooves: Vinyl Record Collectors from Around the World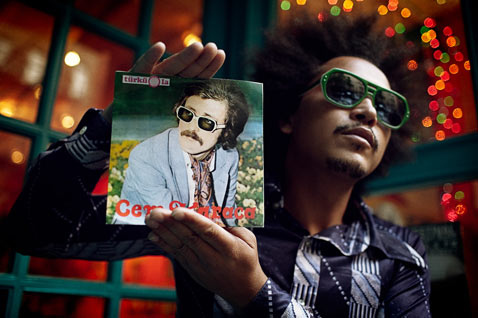 The first collector ever shot for Dust and Grooves, Joel Oliveira, is seen holding a Cem Karaca 7-inch record. Originally from Brazil, Oliveira moved to New York City 12 years ago, starting as a shoeshine boy in Grand Central Station. His love for music and vinyl gave him a real hope and purpose in life. He is the guru of psychedelic Brazilian music, and is the owner of "Tropicalia in Furs" record shop in New York City's East Village. ( Photo by : Eilon Paz)