Monica Lewinsky Negligee For Sale, But Not Infamous Blue Dress
Personal items, including a negligee, once owned by White House intern Monica Lewinsky and obtained during a federal investigation into her affair with President Bill Clinton are going on sale.
Among the letters and clothing items are an extra large black negligee and a large blue velour hoodie, but not the infamous blue dress, which played a role in proving the president and the intern had an inapropriate relationship in the 1990s.
The 32 items at one point belonged to Andy Bleiler, another married man with whom Lewinsky allegedly conducted an affair while she interned at the White House. In conducting his investigation into the president, special prosecutor learned of Lewinsky's affair with Bleiler and took the items "to examine as potential evidence," according to auction house Nate D. Sanders.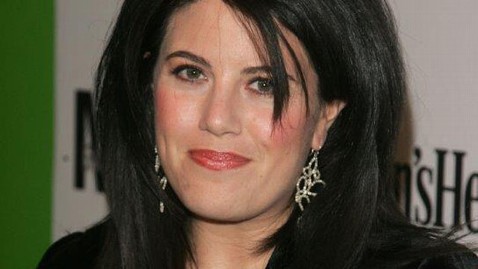 The lot is believed to be worth between $25,000 and $50,000. Online bidding concludes June 27. By Tuesday afternoon, the highest bid was $2,750.
In Photos: KFC's Col. Sanders' White Suit Fetches $21,510 and Other Pricey Auction Items
Many of the items, including a birthday card Lewinsky asked the president to write Bleiler, as well as White House Matches and chocolates, were given to Bleiler by Lewinsky as gifts.
Star "examined each of the items in this lot as evidence in [the] impeachment case against Bill Clinton," Sanders said in a statement.
The items are currently owned by Kate Nason, Bleiler's now ex-wife.
Clinton was impeached by the House of Representatives on perjury and obstruction of justice charges in 1998, but acquitted by the Senate and completed his term.
Lewinsky is currently believed to be living in the United Kingdom. Emails to her known representatives were not immediately returned.