The Days of Drive-Ins
Richard Hollingshead, a businessman in Camden, N.J., came up with the idea of an outdoor theater in 1932 when he set up a Kodak projector and a screen in the trees of his backyard. The idea was patented with the first theater opening on June 6, 1933.
Drive-ins, as they became known, perfectly suited a nation obsessed with cars. Families could bring small children without worrying about noise, teenagers could hang out with their friends and the backseat offered more privacy than a theater row. Fewer drive-ins are around today than in their heyday in the '50s and '60s, but here is a look back.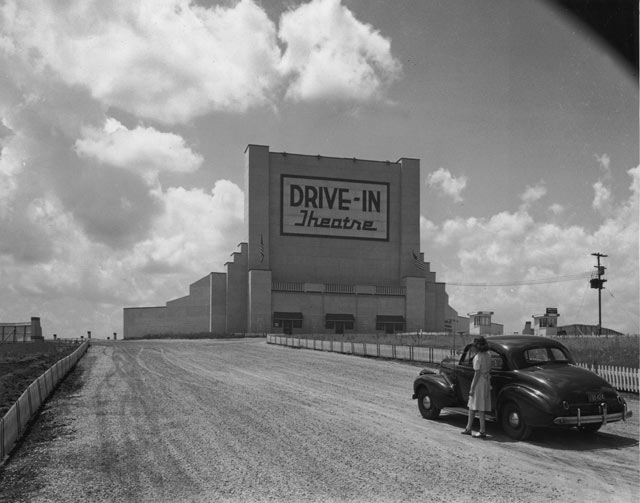 A woman standing next to a parked car in the middle of the road, looking up at a sign that reads, "Drive-In Theatre" in an undated archival photo. (George Ennell/Getty Images)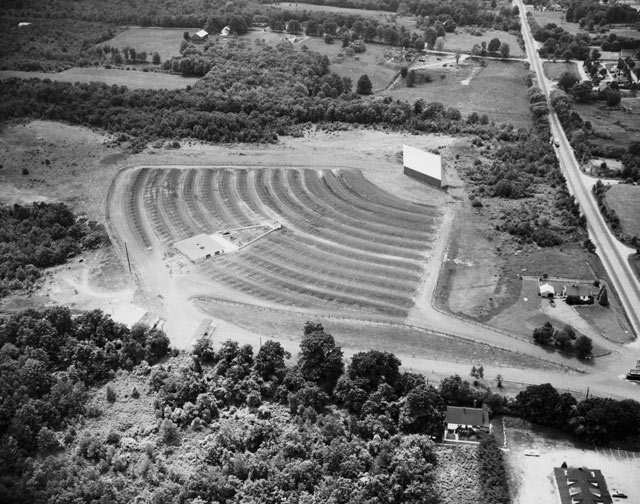 An aerial view of a drive-in theater in White River Junction, Vt. (Corbis)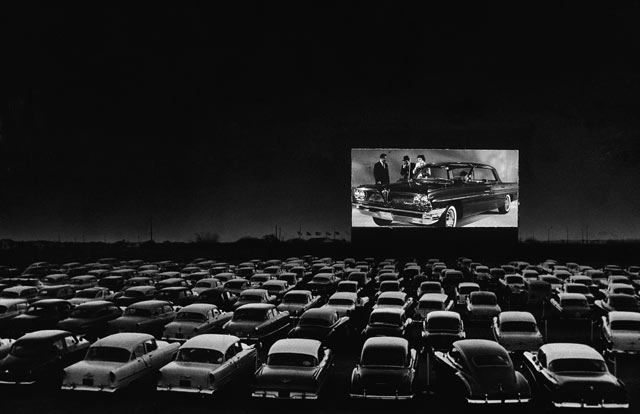 Vehicles fill a drive-in theater while people on the screen stand near a new car, 1950s. (New York Times Co./Hulton Archive/Getty Images)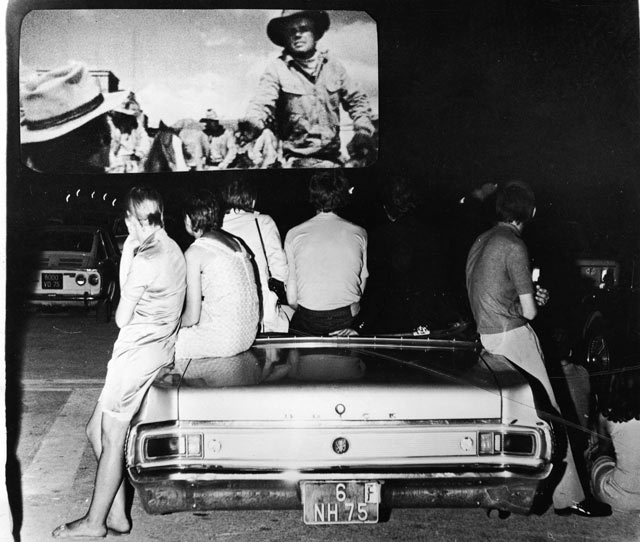 A group of people sit in and lean on a Buick convertible car as they watch an unidentified cowboy movie at a drive in, mid 1970s.(Hulton Archive/Getty Images)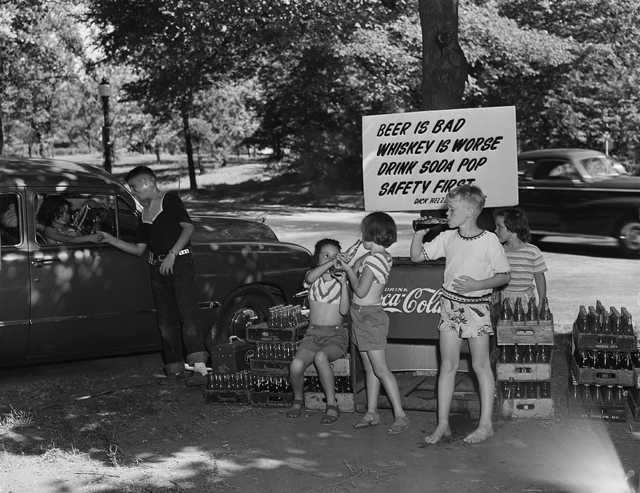 Dick Helzberg, left, hands a bottle of pop to a drive-in customer, and notes the growing popularity of his soda stand, which does a huge business in the sweltering 102-degree temperature around Kansas City, Kan. His sign manages to include a warning about mixing liquor with driving, not a bad rule in any weather. (Corbis)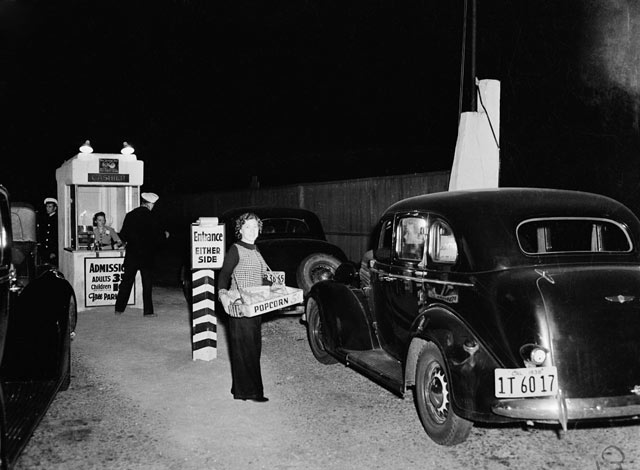 The Cinemotor Theater in Los Angeles is a parking lot with graduated tiers from which motorists seated in their cars, watch the films projected on a giant screen, May 1938. (Corbis)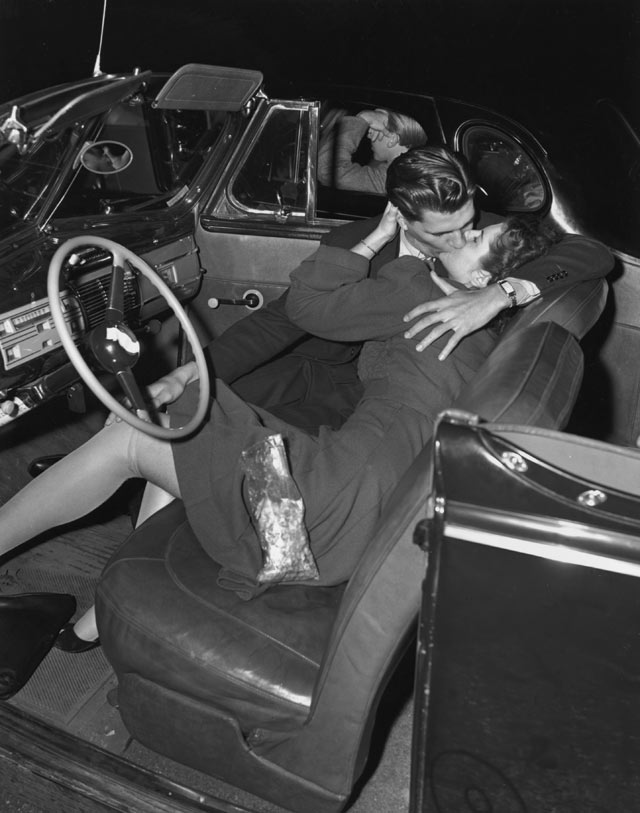 A couple kissing in the front seat of a convertible at a drive-in movie theater, 1940s. The man in the next car ignores the couple, resting his elbow on the window. (Getty Images)
Want more? See more featured photography curated by ABC News' photo editors, and at Picture This, the ABC News photography blog.