Yesteryear in Disneyland
The soft opening of Disneyland on July 17, 1955, did not go well.
ABC had set up a live telecast of the opening events, introducing viewers to the Mouseketeers, Ronald Reagan, Bob Cummings, Art Linkletter, Frank Sinatra and, as it turned out, numerous mishaps (full disclosure, ABC News is now a subsidiary of The Walt Disney Company). Although it was invitation-only, twice as many guests as expected showed up, many with counterfeit tickets.
The day was hot, and the plumbing didn't fully work. The rides broke down, the food ran out, the traffic jammed up. And then there was a gas leak in Fantasyland, forcing Adventureland, Frontierland and Fantasyland to close.
The "theme park" was already considered a failure when it opened to the public the following day - the first (and only!) theme park designed by Walt Disney. But Disney's dream would soon come true: By September over 1 million visitors had toured Disneyland.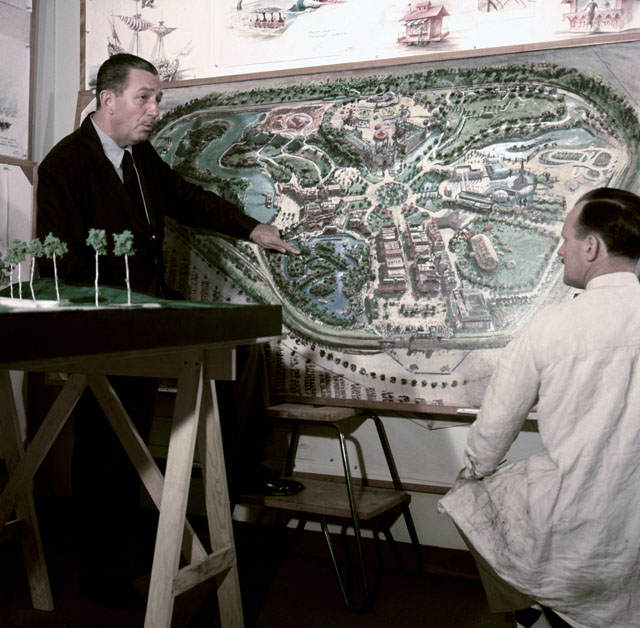 Walt Disney stands by a plan of Disneyland and chats with an imagineer circa 1954 in Los Angeles. (Earl Theisen/Getty Images)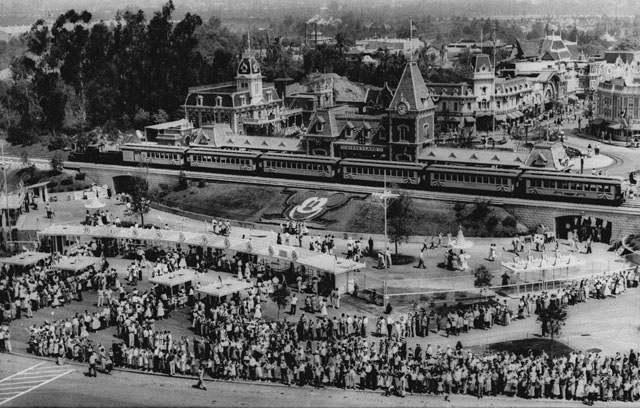 Hundreds of people wait in line for tickets to Walt Disney's $17 million amusement park called Disneyland on July 18, 1955. The Disneyland and Santa Fe train which circles the park is stopped at the Disneyland entrance. (Los Angeles Times/AP Photo)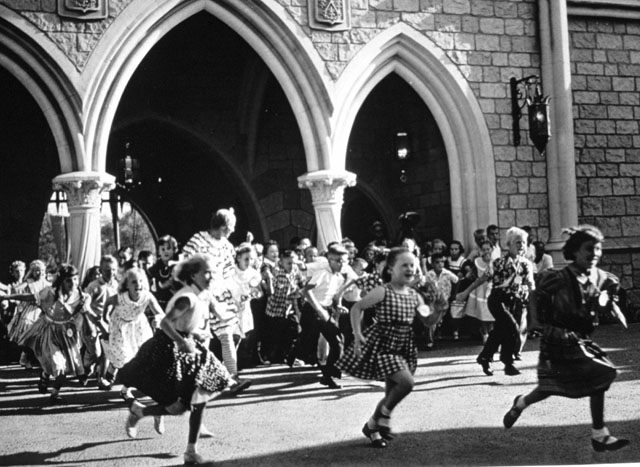 In this handout file photo from Disneyland, children rush from Sleeping Beauty's Castle in Fantasyland on the park's opening day July 17, 1955, in Anaheim, Calif. (Disneyland/AP Photo)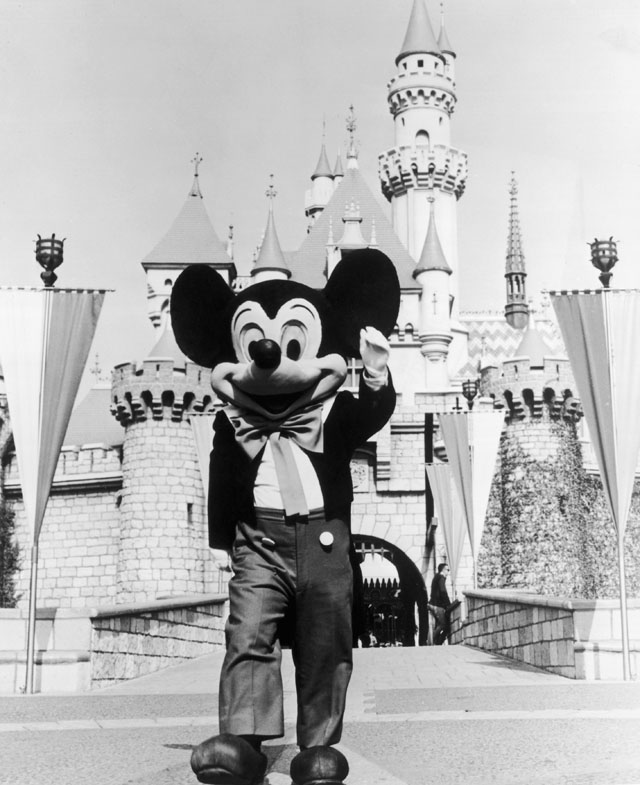 Mickey Mouse greets visitors to the Magic Kingdom at the Disneyland theme park, Anaheim. (Hulton Archive/Getty Images)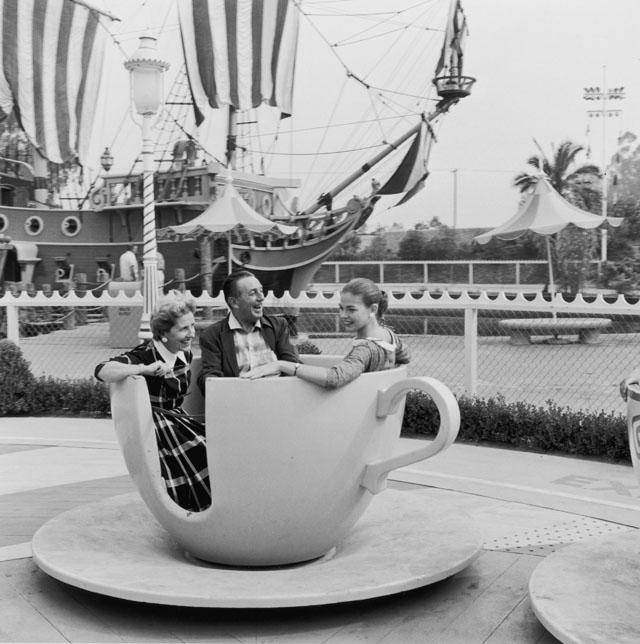 American animator and producer Walt Disney and his wife, Lillian, and their daughter Diane ride a spinning tea cup at Disneyland, shortly after its opening, Anaheim. (Gene Lester/Getty Images)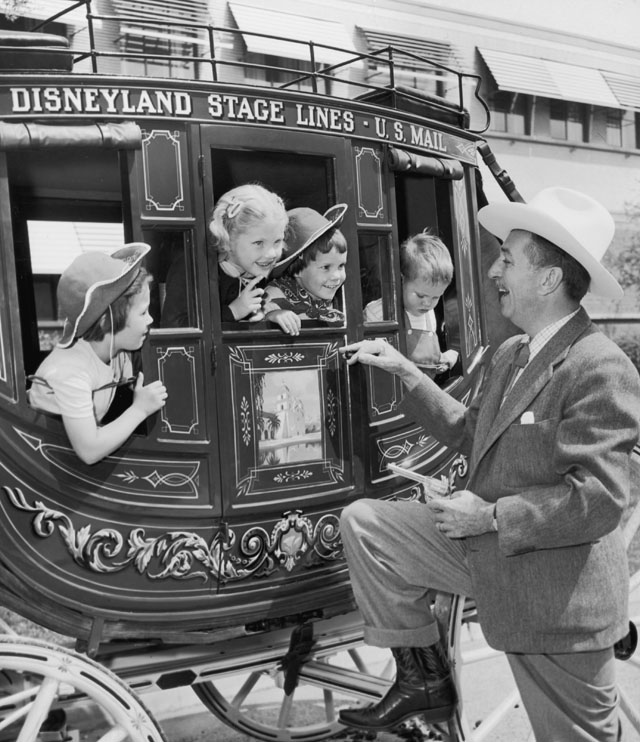 American cartoonist and producer Walt Disney, using a toy revolver, smiles while pretending to hold up children in a stagecoach at Disneyland. Disney wears a cowboy hat and boots, circa 1955. (Hulton Archive/Getty Images)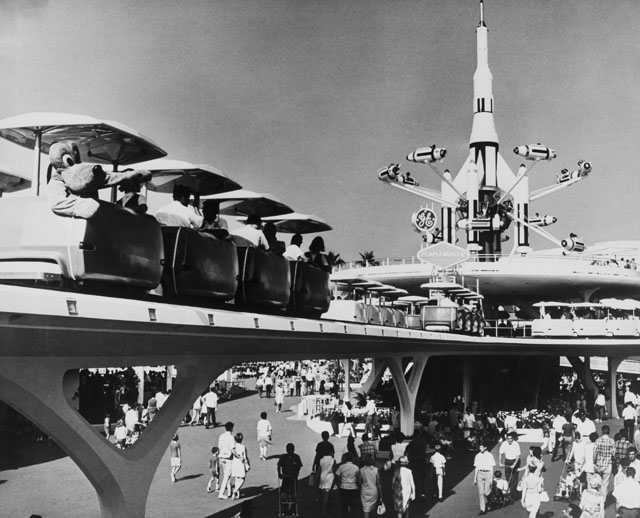 Tomorrowland, People Mover at Disneyland. (Gamma-Keystone via Getty Images)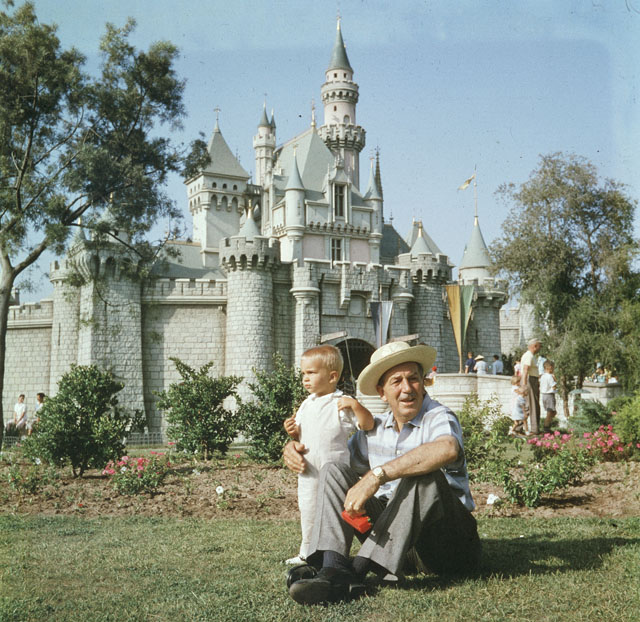 American animator and film studio founder Walt Disney sits on a grassy lawn with his grandson, in front of the Magic Kingdom's castle at Disneyland. (Gene Lester/Getty Images)
See more featured photography curated by ABC News' photo editors, and at Picture This, the ABC News photography blog.