FBI Arrests Man Accused of 'Sextorting' Miss Teen USA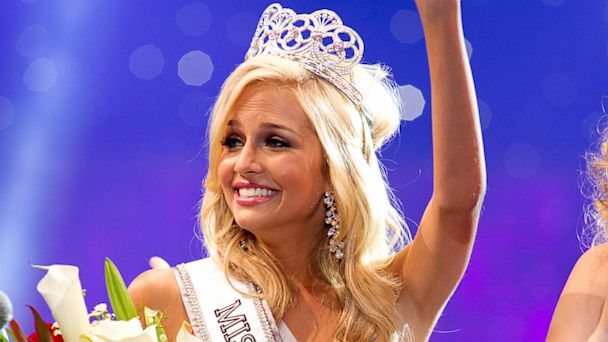 A 19-year-old California man was arrested on charges of alleged "sextortion" for hacking the computer of the reigning Miss Teen USA in an effort to blackmail her by threatening to make public images of her naked, the FBI said today.
Jared James Abrahams of Temecula, Calif., surrendered to FBI agents and was charged with extortion and cybercrimes, FBI spokeswoman Laura Eimiller told ABC News.com.
Abrahams is accused of hacking the computers of several young women, including Cassidy Wolf, 19, also a Temecula resident who was crowned Miss Teen USA in the Bahamas in August.
Wolf told reporters last month that she had received an anonymous email in which the sender claimed to have obtained nude photos of her by hacking into her personal computer's camera.
The sender threatened to release those photos publicly unless Wolf provided him with additional nude pictures or video of herself, she said.
According to a copy of the criminal complaint obtained by ABC News, "Abrahams used malicious software to disguise his identity in order to capture nude photos or videos of victims through remote operation of cameras on their home computers without their consent."
Hundreds of Kids Blackmailed Into Online Sex Acts
Abrahams would "generally attach victims' photos to e-mails he sent them when he made extortionate demands," according to the FBI. "Abrahams threatened to publicly post compromising photos or video to the victims' online social media accounts, unless the victim either sent nude photos or videos, or engaged in a Skype session with him and did what he said for five minutes."
A search of Abrahams' home found "hacking software, as well as images and videos of some of the victims," Eimiller said.
An analysis of Wolf's computer revealed "evidence consistent with malware and remote administration tools later linked to Abrahams," according to the FBI.
Under questioning by federal agents, Abrahams acknowledged that he hacked his victims' computers, watched his victims undress and used their images to extort them, according to the complaint.
Abrahams is expected to appear in a California court later today.