Self-Styled 'Telepathic Rape' Victim Convicted for Having Husband Shoot Man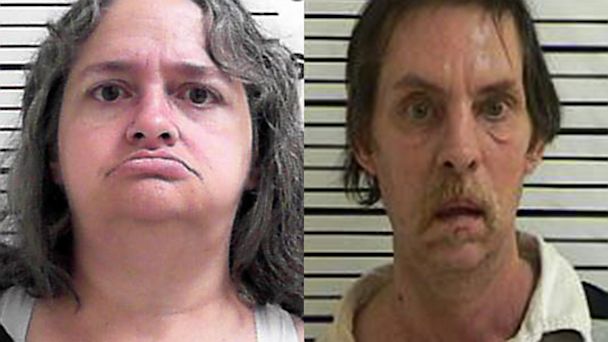 A Utah woman pleaded guilty to encouraging her husband to shoot their neighbor whom she claimed had "telepathically raped" her, authorities said.
Meloney Selleneit, 55, this week pleaded guilty, but mentally ill, to reduced charges of criminal solicitation and possession of a dangerous weapon for the 2011 shooting of Tony Pierce, the couple's neighbor in Centerville, Utah.
She was scheduled to be sentenced on Oct. 31, according to court documents.
Her husband, Michael Selleneit, 55, was found guilty and mentally ill for his role in the October 2011 shooting.
Michael Selleneit is accused of firing two bullets into the back of Pierce's neck while the man was on a ladder doing yard work outside his trailer home, according to Paul Child, assistant chief for the Centerville Police. Pierce survived the shooting.
The Selleneits were known to police and for years had complained to authorities about two neighbors "telepathically raping" Meloney, Child said. He said there was no evidence of any physical contact between Pierce and Meloney Selleneit.
"There were indicators to us that Mike and Meloney were not exactly mentally stable, or all there," Child told ABC News.com.
Police alerted Pierce to the couple's complaints, but said there was nothing to indicate they had a weapon or would become violent, Child said.
Following the shooting, both Selleneits were remanded to a state hospital to undergo psychiatric testing. They were found competent to stand trial, according to authorities.
In May, Michael Selleneit was sentenced to two consecutive 15-year terms in prison, but the judge ruled he could serve that time in a state mental health facility until doctors determined he no longer needed medical treatment and complete any outstanding time in prison, according to the Salt Lake Tribune.
At a hearing following the shooting, Michael Selleneit said he believed Pierce was having sex parties with his wife and used crack cocaine to control her mind, according to police.
The prosecutor, Davis County Attorney Richard Larson, and Meloney Selleneit's public defender, Rich Gallegos, both declined comment to ABCNews.com.