Home Invasion Survivor William Petit Welcomes Baby in Time for Thanksgiving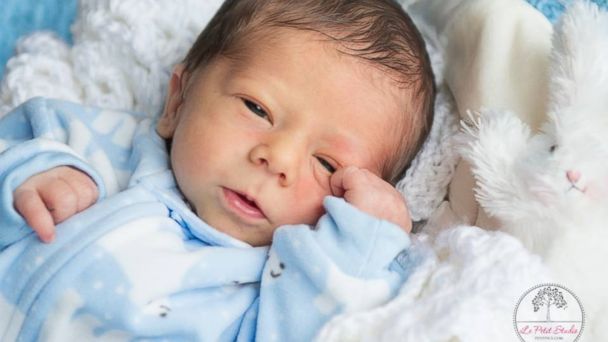 Six years after his wife and children were killed in a horrific home invasion in Connecticut, William Petit and his new wife, Christine, have announced the arrival of a baby baby.
Arriving days before Thanksgiving, baby William Petit III was born in the early hours of Saturday morning, a week earlier than his due date of Dec. 3. He weighed 6 pounds, 14 ounces, and measured 19 inches.
"Our son is a beautiful Thanksgiving and Christmas gift," Dr. Petit said in a statement. "He is very lovable and sweet. I will tell him of his two big sisters, Hayley and Michaela, and how they always helped others with smiles on their faces. I am sure they and their mother Jennifer are smiling down upon him."
Dr. William Petit was the sole survivor of the nightmarish 2007 attack during which two men, Steven Hayes and Joshua Komisarjevsky, held his family hostage, raped and strangled his wife, molested one daughter, and then set the house on fire while his two daughters were bound to beds.
Petit, who had been beaten with a bat and tied up in the basement, escaped to a neighbor's house and called for help as the fire erupted, but his wife, Jennifer Hawke-Petit, and their daughters, 17-year-old Hayley and 11-year-old Michaela, were killed.
Petit met Christine Paluf as she did volunteer photography work for the Petit Family Foundation, which he set up after the murders. Paluf attended the trials of Komisarjevsky and Hayes with Petit, and the pair married in 2012.
Both Hayes and Komisarjevsky were sentenced to death for the crimes.
Christine Petit posted a photo of the newborn on her photography studio's Facebook page on Saturday. In the comments section, she wished family supporters a "Happy Thanksgiving" on Thursday, saying, "We are very celebratory as the gratefulness flows like gravy over here."
ABC News' Colleen Curry contributed to this report.