George Zimmerman Painting Sells for $100,000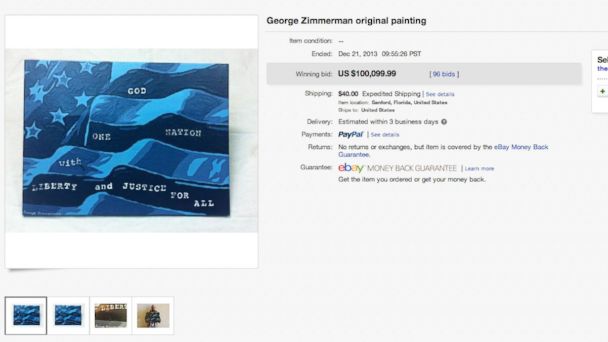 An original painting by George Zimmerman sold for more than $100,000 after bidding closed on the auction site eBay over the weekend.
The painting depicts an American flag in differing shades of blue with the words "one nation" under the word "God," followed by the words "with liberty and justice for all."
Ninety-six people placed bids after the painting, Zimmerman's first, went on sale last Monday. The winning bid was $100,099.99.
In July, Zimmerman, 30, was acquitted in the shooting death of Florida teenager Trayvon Martin.