Pope Francis Is Esquire's 'Best Dressed Man of 2013'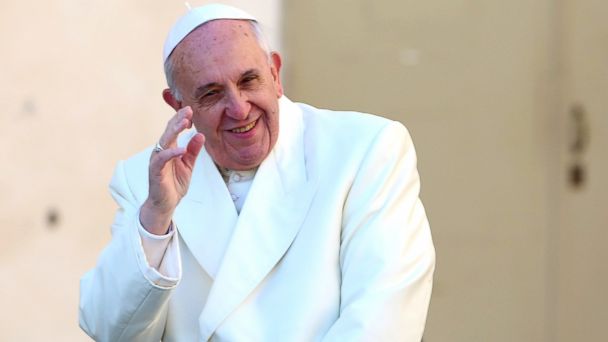 (Credit: Franco Origlia/Getty Images)
Not only is Pope Francis Time's "Person of the Year," but he's also the "Best Dressed Man of 2013," according to Esquire magazine. Not bad for a man who has been pope for less than a year.
"An unconventional choice to be sure, but hear us out," Esquire began in its announcement of their best dressed man.
"While Bradley Cooper, Chris Pine, and Joseph Gordon-Levitt have all had banner years, their sartorial choices begin and end on the proverbial red carpet," Esquire said. "Meanwhile, Pope Francis' sartorial decisions have subtly signaled a new era (and for many, renewed hope) for the Catholic Church."
The popular pope has been hailed for rejecting any hints of luxury or opulence.
He has shunned the bubble-like popemobile and limos used by previous popes in favor of a small, used Renault car. He personally called his local Argentine kiosk owner to cancel his newspaper delivery after being elected pope and paid his own hotel bill. He chose not to wear the red leather shoes favored by Pope Benedict XVI when he was elected, instead wearing his black shoes from Buenos Aires.