Rock Legend Stevie Nicks Strikes Gold in Polaroid Self-Portraits
Take a sneak peek at never-before-seen self-portraits from Stevie Nicks' personal Polaroid collection, which will be coming to the Morrison Hotel Gallery in New York City.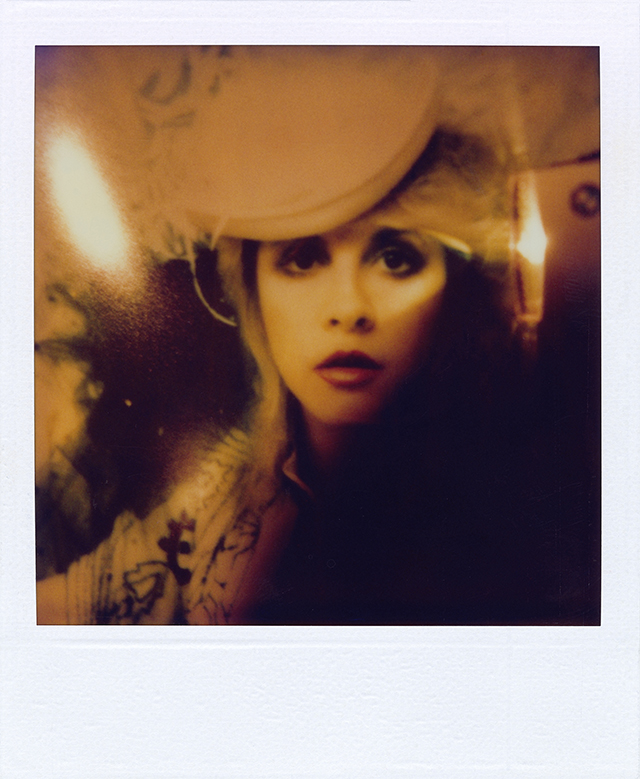 Stevie Nicks, 66, is renowned for capturing emotions through her music (including Fleetwood Mac), but she also captured it through a camera during what many call the golden age of rock. Nicks was a night owl who needed another artistic outlet and eventually began creating self-portraits. The images in Nicks' debut photography exhibition, "24 Karat Gold," were taken from 1975 to 1987.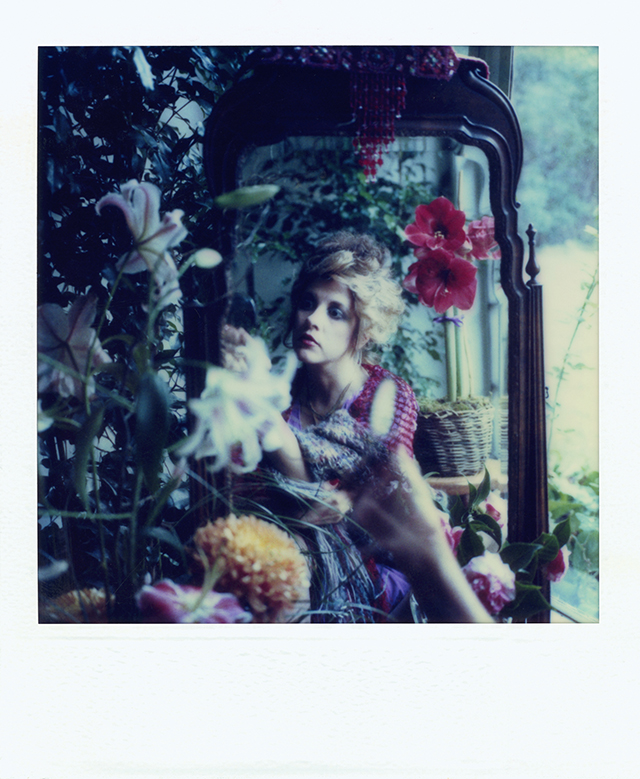 Nicks wanted to learn how to become a photographer and because she doesn't sleep at night, she started thinking; "Who am I going to ask to stay up all night and then do a show the next night? I'm not going to get [bandmate] Christine [McVie] to be my model. She's going to say, 'Are you crazy? I'm going to the bar. Bye.' Then I thought, well, why not use a plant and I moved on from there."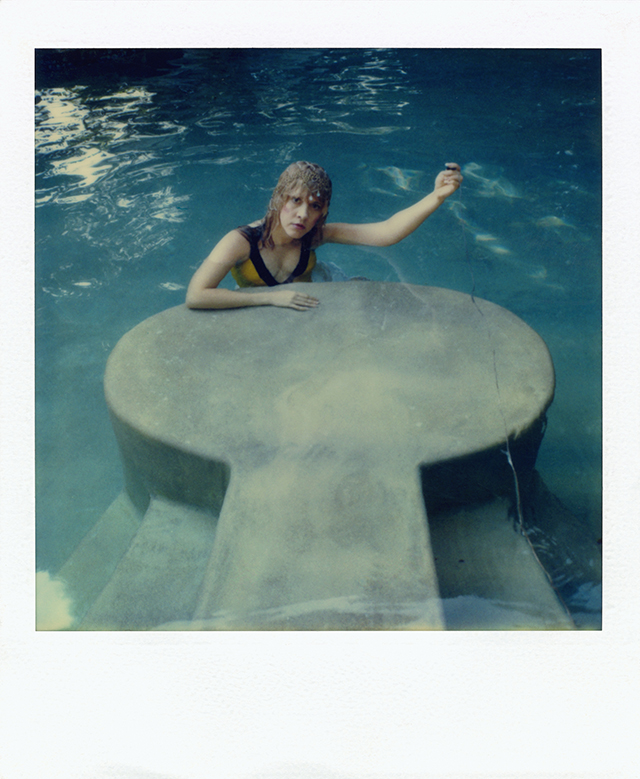 Nicks used to put the Polorid camera on a tripod and attached a long shutter release cable to capture the shots. Nicks said: "I would sit with the button in my hand so that I could be completely dressed in a long white gown with red lipstick and big hair. Remember, this was the middle of the night. I was usually in the presidential suite and if the light on the plant wasn't bright enough, I'd go into the bedroom, find a huge lamp and drag it into the living room and I'd put it on the plant. Then I'd hop back in the picture and press the button. I usually had to take about 12 shots until I got it just right. Lots of times I'd run out of film and I would send people out to buy me film in the middle of the night. I was doing this forever and I didn't stop until Polaroids were almost impossible to use because they all eventually broke down and we couldn't find film anywhere."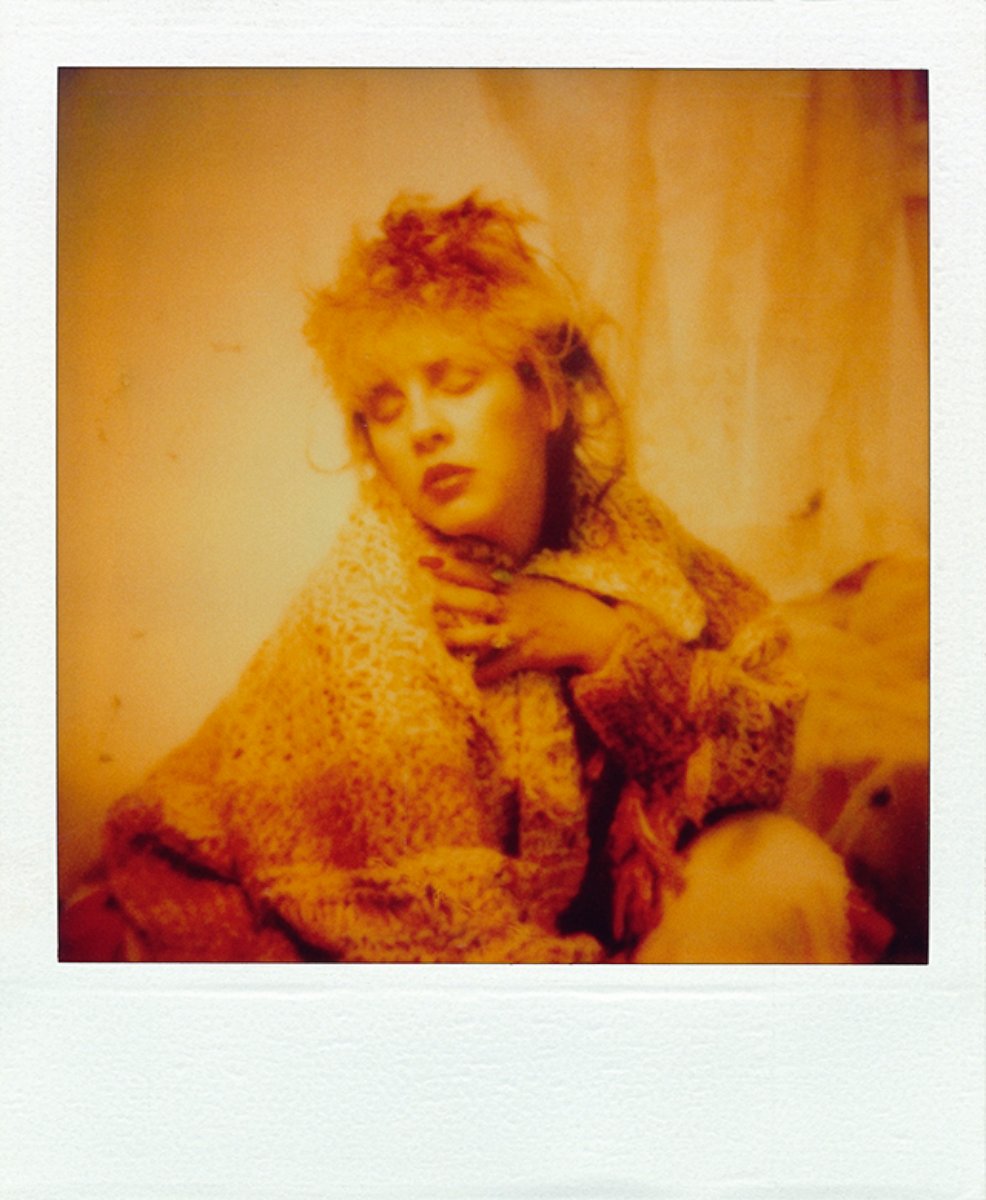 The photography exhibition coincides with the Oct. 7, 2014, release of her new album, "24 Karat Gold - Songs From the Vault," and the upcoming tour with the fully reunited Fleetwood Mac. The exhibition first opens Oct. 10-11, 2014, at a special larger venue, 201 Mulberry St., in New York, then opens Oct. 13, 2014, at Morrison Hotel Gallery Loft at 116 Prince St. in New York for October. The exhibition is open to the public beginning Oct. 10, 2014, at Morrison Hotel Gallery's West Hollywood location in the lobby of the Sunset Marquis Hotel.
All photos were taken by Stevie Nicks and shared with ABC News by Morrison Hotel Gallery. Visit the ABC News photo page for more feature photography curated by the ABC News photo editors.