4 Things That Hurt More Than a Mammogram
Breasts. We all have them, but do we take good care of them?
ABC News is going pink for October to fight breast cancer, a disease that affects one in eight American women. When it comes to breast cancer, early detection saves lives. No one knows that better than Geralyn Lucas, an 18-year breast cancer survivor. At 27, Lucas found a lump during a breast self exam and her world changed.
"I thought I had to be 40 or my mom had to have breast cancer. I was wrong," Lucas said. "I know that learning the tools of detection can be confusing."
Take the Pink Pledge to learn the facts about breast cancer and start a conversation here!
For many women, the best way to catch breast cancer early is with a mammogram, but less than 73 percent of women get the recommended breast cancer screening tests, according to the U.S. Centers for Disease Control and Prevention. Many women who dread checkups worry the procedure can be scary or are afraid it will be painful.
But the quick and life-saving procedure is less painful than everyday beauty procedures like a bikini wax, Botox and more that women endure, Lucas says.
"I just want to show women that what they do every day hurts way more than a mammogram," she explained.
ABC News' Sara Haines went out on the New York City streets with Lucas to try four of the most painful things many women say they do for beauty - Botox, a lip wax and eyebrow threading, high heels, and tattoos - and show that they hurt more than getting a mammogram.
1. Botox Survey Says: 6 out of 10.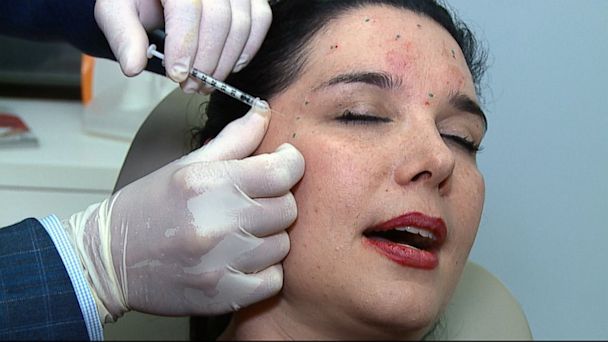 2. Lip Wax and Eyebrow Threading Survey Says: 7 out of 10.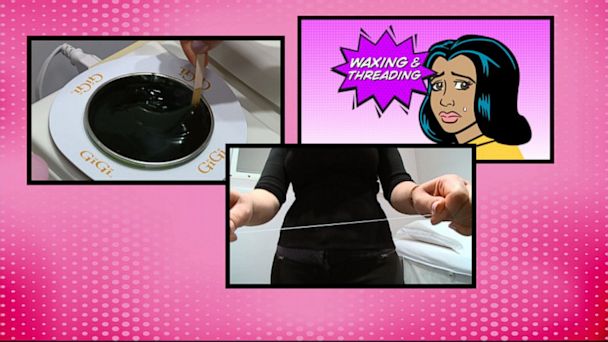 3. High Heels Survey Says: 6 out of 10.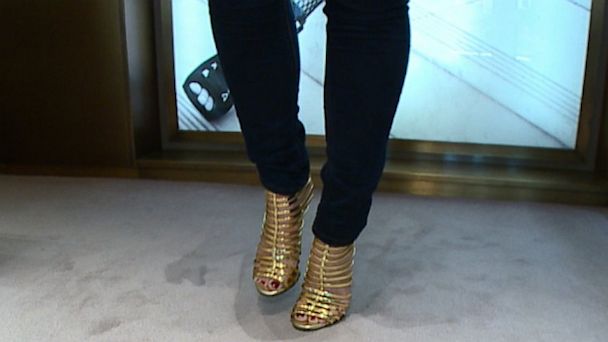 4. Tattoo Survey Says: 21 out of 10!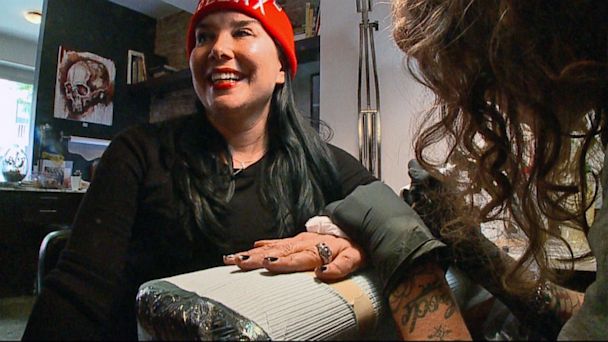 When it came to the mammogram, Haines, who demoed the equipment, found it "uncomfortable" and slightly "awkward," but not painful.
Mammogram Survey Says: 1 out of 10.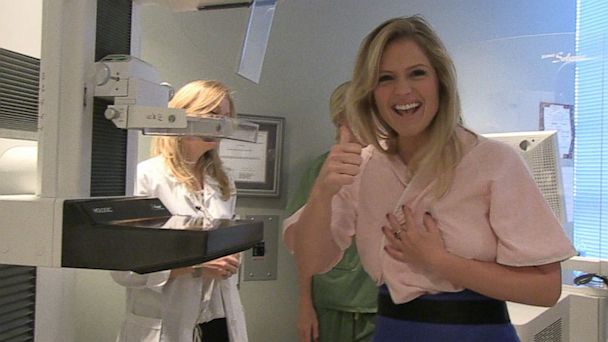 The next time someone complains about the pain of a mammogram, remember the pain women undergo everyday for beauty.
"Hopefully, every woman who's watching will never think twice about getting her breasts checked," Lucas says.
Take the Pink Pledge to learn the facts about breast cancer and start a conversation here!
Watch: 5 Things You Need to Know About Breast Cancer Right Now