Robin Roberts Appears in New Blood Cancer Public Service Campaign
"Good Morning America" co-anchor Robin Roberts is appearing in a new public service campaign to increase bone marrow donations and raise funds to support research for people who are battling blood cancers.
The campaign launched Jan. 20 and will run through June 30. It features outreach in magazines, online and on social media.
In public service announcements titled "I Beat Cancer. Twice," and "Focus on the Fight. Not the Fright," Roberts encourages people to help save lives by supporting research into blood cancers and by increasing the number of volunteer bone marrow donors. She also specifically addressed the need for more African-American volunteer bone marrow donors.
Robin Roberts' Journey: My First Birthday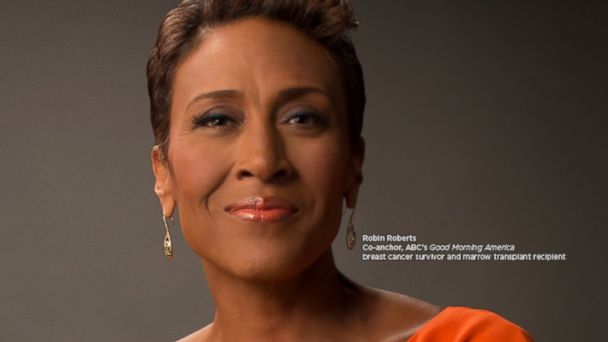 In July 2012, Roberts announced that she had been diagnosed with myelodysplastic syndrome, a rare blood disorder that affects the bone marrow. Roberts took a leave of absence from "GMA" to undergo a bone marrow transplant, and returned to the show in February.
Roberts had previously battled breast cancer.
The campaign is a joint effort of Stand Up to Cancer, Be the Match and the Entertainment Industry Foundation.
Click HERE to learn more about how you can get involved in the Be the Match campaign.
Click HERE to learn more about Stand Up to Cancer.