14-Month-Old Buys Car Off eBay With Father's Smartphone
Like a lot of kids in these tech-centric days, 14-month-old Sorella Stoute enjoyed free reign with her father's smartphone - until he got an email from eBay congratulating him on his recent purchase of a 1962 Austin-Healey Sprite and requesting payment.
"I actually thought it was a phishing email - one of those where people try to steal your information, that kind of thing," said her father, Paul Stoute, of Portland, Ore. "I actually looked it up on eBay just to make sure it was legit and sure enough the little one must've bought a car."
Sorella, who can't say "car" yet, had bought her family one for $225 through the website's app.
"My initial thoughts were panic," Paul Stoute said today. "I contacted the seller right away to make sure that, if there was any way to be able to get out of it, if he could contact the previous bidder to see if he would [take] it. … And he was O.K. with being able to get out of it."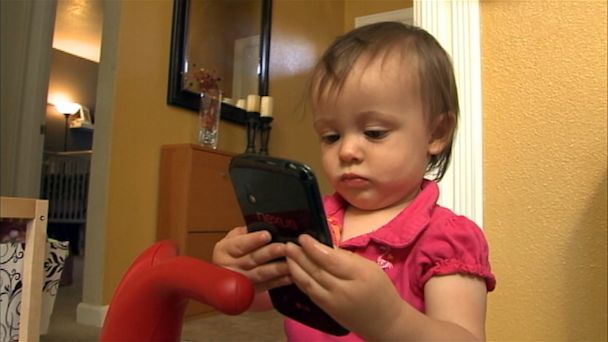 On Facebook today, parents shared similar tales of "toddler shoppers gone wild" with ABC News.
"My son 3 at the time bought a Ford Ranger off ebay. I left my pc on and he saw the flashing buy now and clicked it," said Demetrius Johnson of Short Pump, Va. "I had a used car salesman from Florida calling me. I explained and he lol'ed."
Alessandro Bonetti, 8, of Jersey City, N.J., loaded up his mom's Amazon shopping cart with more than 30 items and bought a tent and three basketball nets.
"We almost got a heart attack," said his mother, Stefania Guglielmetti Bonetti. "I only kept the first three items. The rest we [were] able to cancel! LOL Since then I never keep my [information] on file!"
Of course, most devices have parental controls that can be switched on after the mistake and the parents who spoke with ABC News said they fortunately were able to get out of paying.
In the Stoutes' case, they opted to keep the old car. They plan to give it to Sorella when she turns 16.
"To say it's a project is by far an understatement for sure," Paul Stoute said. "My dad builds like historic muscle cars. … I'm gonna pretty much be relying pretty heavily on his expertise. … Sixteen years, or 15 years I guess [from] now, and hopefully it will be ready by that point."
ABC News' Neal Karlinsky contributed to this article.