'Real Money' Alert: Check Your Bills for Bogus Charges
ABC News' Rebecca Jarvis reports:
Leslie and Mike Rebholz of Indianapolis said they thought it would never happen to them: bogus charges showing up on their bills.
On a bill full of Christmas present purchases was a charge for a $463 high-tech Canon camera. It had been bought from a Walmart in Virginia Beach, 700 miles from the Rebholzes home.
"I would love that camera personally," Mike Rebholz said. "But definitely not something we were buying. … You know it is, it's almost a little scary just how at risk we are."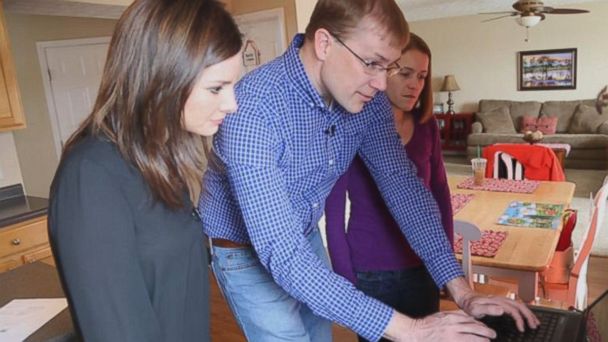 Related: 7 shocking facts about the financial security of Americans.
The Rebholzes had signed up for a free service called BillGuard, a personal finance security company that scans bills and automatically looks for suspicious charges. When Mike Rebholz got an alert from BillGuard about the Walmart charge, he immediately called the store.
"You know, looking back on it, it's like 'Wow, this is really amazing that we got that notification,'" he said. "They [Walmart] said, 'Thank you for letting us know. Most likely that camera's sitting … waiting to be picked up.'"
BillGuard says about one in four Americans fall victim to what it calls "gray charges" - such as a company billing your twice for the same item, free product trials that become paid subscriptions and monthly gym membership fees that creep up year after year.
The Better Business Bureau says that gray charges are a big problem. For example, the bureau received 7,700 consumer complaints in 2013 for third-party magazine subscription renewal services.
Tom Maxim of New York said he thought he'd cancelled a free trial offer to the legal database Rocket Lawyer.
In a statement, Rocket Lawyer said that that Maxim had requested and received a full refund after contacting its representatives more than a week after the free trial had ended.
"We are committed to our customers' satisfaction and offer refunds to any customers who believe they have been billed in error," Rocket Lawyer said in a statement.
In the last two years, BillGuard, which has an app available on the iPhone and Android, says it's identified $50 million in suspicious charges for its users.
CEO Yaron Samid said you can protect yourself by simply scanning your bills regularly and closely, but according to BillGuard just one in 10 of Americans actually do. Samid said that marketing and sales tactics end up costing Americans more money that they assumed they'd pay.
Mike and Leslie Rebholz track every charge, now fully aware that even the small ones can add up.
"It could have gone into thousands of dollars," Mike Rebholz said. "So to catch it with just 400-some dollars really is. … It's a relief."