Educator Motivates Students Through Science Raps
Students rapping about cataracts, the black plague and the solar system is all in a day's work in a science class taught by Tom McFadden, the self-proclaimed "science rapper."
McFadden, a Stanford grad and Fulbright Scholar, used the hip hop he's long loved to teach students complicated subjects - creating rap videos with a scientific spin.
Based in San Francisco, McFadden wrote grants and created a successful Kickstarter campaign to raise funds to produce five professional music videos made by middle schoolers in the Bay Area last year. The videos covered debates in science history such as "Is Pluto a Planet?" and the "Black Plague vs. Yellow Fever."
Inspired by Bill Nye the Science Guy, the first-year teacher told ABC News it felt natural and obvious to put education to tune.
"Students are having fun, they're learning, they're proud of what they've done," McFadden said. "So it's hard to argue with that."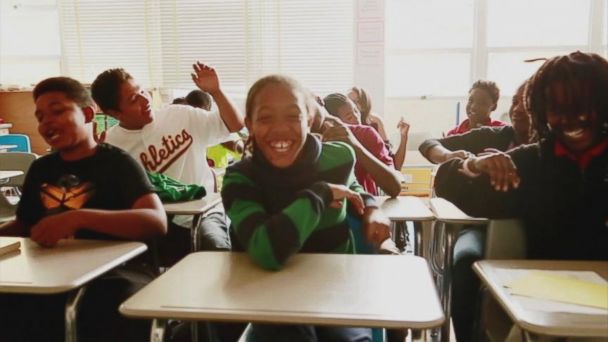 "As much as the lyrics and the rhymes are important for memorizing the information, the association with other songs and popular melodies has a big impact as well," he said.
The rap about " Rosalind Franklin vs. Watson & Crick," written and performed by seventh graders from KIPP Bridge Charter in Oakland, Calif., has been viewed online nearly 150,000 times.
Viewers can follow along with the lyrics on the screen to beats and audio mixing off of Kanye West's "Clique" and Gwen Stefani's "Hollaback Girl."
"We know that the students like technology, they like music, right? So you put those both together and the students are learning," said Lolita Jackson, principal of KIPP Bridge.
"There's such a dramatic difference when you can create something like this, that's really professional, that makes an impact," McFadden said. "That students get to see themselves as part of the fabric of culture and of the Internet and of education and creators. That has a big impact on anybody, especially students."
ABC News' Neal Karlinsky and Maggy Patrick contributed to this story.