85-Year-Old Former Louisiana Governor And 34-Year-Old Wife Welcome Son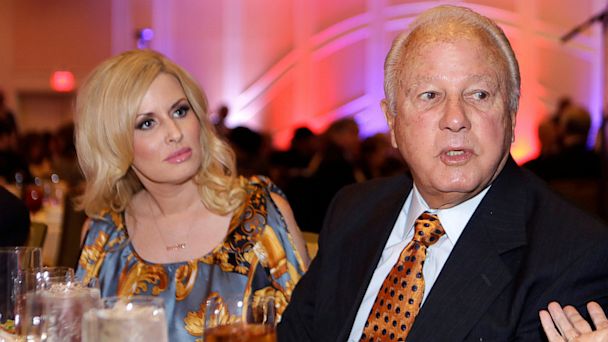 Former Louisiana Governor Edwin Edwards, 85, and his wife Trina Scott Edwards, 34 - who are both soon-to-be reality television stars - announced the birth of their baby boy, Eli Wallace, via Facebook on Thursday.
"At 12:52 am, we welcomed a healthy, beautiful baby boy! He weighs 6lbs 3ozs, 19 in long, thanks for all your prayers!" Trina Edwards posted on her Facebook page early Thursday morning.
The couple is also set to star in "The Governor's Wife," an A & E reality television show with an unspecified premiere date. "The series follows Trina as she attempts to fit into the former governor's upscale world and busy social life while trying to get along with daughters twice her age and corral her teenage sons," according to A & E's website.
Edwards and the former Scott met as pen pals while Edwards was serving his 10-year sentence for racketing and extortion due to charges that came from his four-term tenure as governor, which ended in 1996. He was released in January 2011, and the couple married in July.
Eli is Edwards' fifth child - he has four from his first marriage - and his wife's third, but Eli is their first child together.
The former Scott posted Facebook updates of her labor throughout the night Wednesday. "Finished breaking my water," Edwards' wife posted.
She also used Facebook to announce in April that the baby would be named Eli Wallace Edwards, after the former governor's father.