Chris Christie and Mitt Romney Mend Fences to the Tune of $1 Million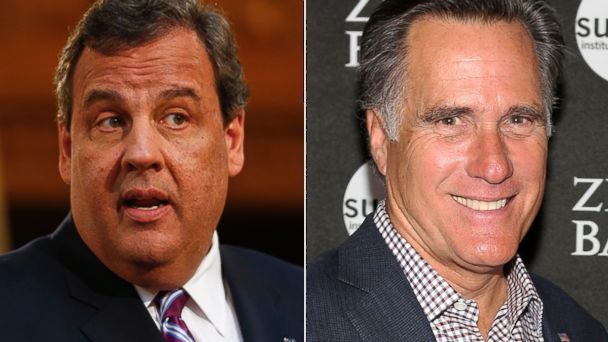 New Jersey governor Chris Christie continued reeling in the cash for the Republican Governors Association this evening in Boston, raising $1 million at a fundraiser alongside Mitt Romney, according to an RGA official.
The evening dinner fundraiser, hosted by New Balance chairman Jim Davis, was held at the Lenox Hotel and was a small, high-dollar affair with only about 20 donors in attendance.
The joint appearance by Christie and Romney is a sign they remain allies despite the ongoing George Washington Bridge lane closure scandal. Some Romney supporters, as well as staff, were angry with Christie when he embraced and praised the president in the wake of Superstorm Sandy, just weeks before the election.
The possible 2016 presidential candidate came under fire last month when e-mails were released indicating top aides closed access lanes to the George Washington Bridge, the country's busiest span, as political retribution against a Democratic mayor who refused to endorse his re-election bid.
Both the New Jersey legislature and the U.S. attorney are investigating, but it hasn't dulled Christie's fundraising prowess. He has kept up a robust fundraising schedule since the scandal broke, raising cash in Florida, Texas and Chicago for the RGA, for which he serves as chairman. He has raised a total of $19 million since becoming head of the RGA.
Christie has other fundraising stops in Utah, Georgia, Connecticut and Michigan coming up on the calendar.
The RGA has $50 million cash on hand to spend on 36 races this year. An RGA official says they want to raise another $80 million to $100 million.
Christie has repeatedly denied knowing about the lane closures before they occurred and has said he had nothing to do with the decision to close them. There has been no evidence directly linking Christie to the closures.