Bipartisan Duo To Introduce Border Bill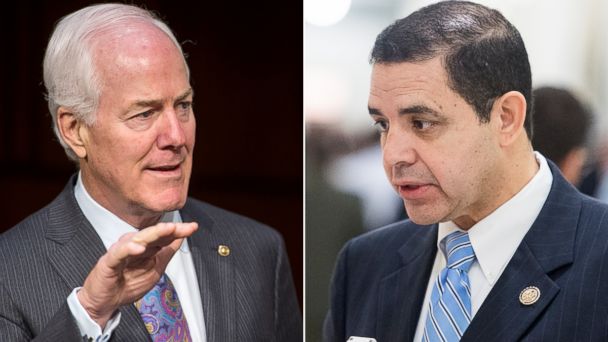 After days of arguing that money is not a solution, Rep. Henry Cuellar, D-Texas, and Sen. John Cornyn, R-Texas, have teamed up to introduce a bill to reform current immigration law in a hope to solve the humanitarian crisis along the border.
The bottom line, the bipartisan duo stressed, is that a combination of policy and resources is required to repair the immediate problem.
"The border region has been overwhelmed over the past few months by a deluge of undocumented immigrants from Central America," said Cuellar, a member of the House Appropriations Subcommittee on Homeland Security. "Today's legislation strengthens current law protecting unaccompanied children and responds to the crisis while supporting the men and women of Border Patrol.
The bill, the Helping Unaccompanied Minors and Alleviating National Emergency (HUMANE) Act, to be introduced Tuesday, expedites an immigration court hearing for minors to within seven days of their Department of Homeland Security screening.
Within 72 hours of that proceeding, an immigration judge would determine if the child were eligible for relief and able to continue proceedings in the U.S. If they are deemed ineligible, they would be swiftly returned to their country of origin. This differs from the current law, which could see a court hearing pushed months or years out, with minors returned to relatives or placed in foster care.
"Our proposal would improve the Trafficking Victims Protection Act of 2008, treating all unaccompanied minors equally and ensuring Due Process under the law in a timely, fair manner," said Cornyn, who is the Ranking Member of the Senate Judiciary Subcommittee on Immigration, Refugees and Border Security.
The measure would see up to 40 new immigration judges for trials, with each judge seeing between 10 to 30 cases daily.