Apple's Siri: Loved, But Underused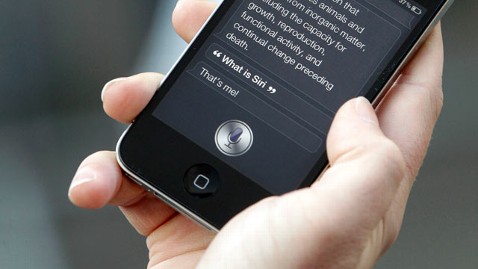 The iPhone 4S' Siri is a smart digital assistant that understands speech and can help with lots of tasks just by speaking to her. But a lot of Siri's brain power is being wasted, says a recent report.
Parks Associates, a research firm, has released the results from its Apple iPhone Siri Users study, which finds that Siri is primarily used to make phone calls and send text messages. The report found that one third of iPhone 4S owners use Siri to make phone calls, send text messages, and search for information.
But Siri is capable of so much more, and yet fewer people use it to play music, schedule meetings, and send emails. Close to 35 percent of 4S owners said they had never used Siri to accomplish those tasks.
Still, over 50 percent of 4S users are satisfied with the tool. Although many do cite issues with the technology, including that it has a hard time understanding accents and making out commands if you aren't in a quiet environment.
Many technology experts have assumed that these shortcomings are why Apple hasn't included Siri in the new iPad, although a simpler dictation feature is included in the new tablet.
But those technical issues are not deterring 37 percent of people from wanting Siri in some sort of Apple TV. Parks Associates asked respondents about their interest in the rumored Apple TV, which might include Siri.
Parks Assosciates tells ABC News that the report was based on data from 1,556 respondents with an iPhone and 482 with an iPhone 4S.
Parks found that 51 percent of those surveyed said it would be "extremely important" that their next phone have a Siri-like feature, which should light a fire under the Android and Windows Phone competition.