iPhone 5: 1-Day Sales Hit 2 Million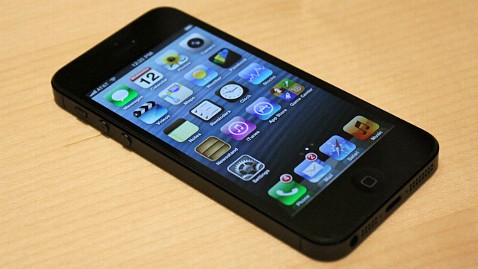 There was a pretty good idea that the demand for the iPhone 5 was higher than in years past, at least according to the number of people who tried to sell their old iPhones before it launched and the interest in its rollout. But demand might have been bigger than even Apple imagined.
This morning Apple announced that 2 million iPhone 5s had been pre-ordered within 24 hours of being on sale early Friday morning. The ship date of the new larger and faster phone slipped from one week to two and now it won't ship for up to three weeks at many retailers.
AT&T also announced this morning that it had set a sales record with the iPhone 5 over the weekend, making it the fastest-selling iPhone the company has ever offered.
"iPhone 5 pre-orders have shattered the previous record held by iPhone 4S and the customer response to iPhone 5 has been phenomenal," Phil Schiller, Apple's senior vice president of worldwide marketing, said in a statement this morning.
The new iPhone 5, which was announced less than a week ago in San Francisco, has a larger 4-inch display, new design, LTE, faster processor, and an improved 8-megapixel camera. Check out our first impressions of the phone and our guide to the top 5 features.
Samsung recently announced that it had sold over 20 million Galaxy S 3s - the iPhone 5's closest rival - in 100 days. Analysts predict Apple will sell 10 million iPhone5s within weeks. Samsung and Apple have been involved in ongoing intellectual property disputes in the U.S. and around the world over smartphone technology.
The iPhone 5 will begin shipping and will go on sale in stores this Friday, Sept. 21 at 8 a.m. local. Apple's new iOS 6 will be available for download on Wednesday, Sept. 19.