iPhone 5 Hits 5M in Sales in Opening Weekend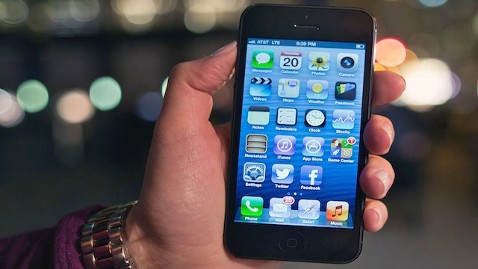 It's all about the fives. Apple announced this morning that 5 million of its iPhone 5s were sold in the first weekend, setting a record for opening-weekend iPhone sales. The phone, which has a larger 4-inch screen, faster processor and LTE data transmission, went on sale online Sept. 12 and in stores at 8 a.m. local time Friday. In the first 24 hours of pre-sale, 2 million phones were purchased online.
"While we have sold out of our initial supply, stores continue to receive iPhone 5 shipments regularly and customers can continue to order online and receive an estimated delivery date," Apple CEO Tim Cook said in a statement this morning.
For now, iPhones are slated to ship within three to four weeks through Apple.com.
Despite complaints about Apple's new Maps app, which replaced Google Maps in the new iOS 6 operating system, 100 million iOS devices have been updated to the new software. Since launching, many people have complained about misplaced points of interest and important missing places. Still, iOS 6 has been the fastest iOS software download.
Some analysts predicted that Apple would sell as many as 10 million phones in the first weekend; company stock was down 2.1 percent in pre-market trading.
Still, Apple seems on track to beat Samsung's latest achievement. Samsung recently announced that it had sold more than 20 million Galaxy S 3s - the iPhone 5's closest rival - in 100 days. Samsung and Apple have been involved in ongoing intellectual property disputes in the United State and around the world over smartphone technology.
Check out our full review of the iPhone 5 and our overview of iOS 6 here.