What Happens in 1 Minute on the Internet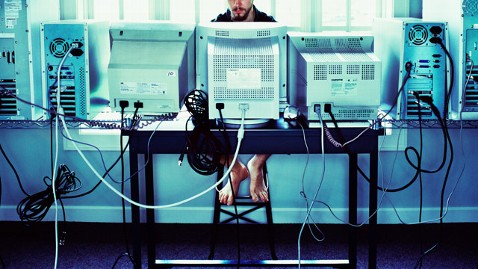 According to Intel, the number of networked devices now matches the world's population, which means the Internet is a frenetic, crowded place.
Whether logging on via laptop or a mobile device, most people who are online have a daily Internet routine that includes sending emails or checking Facebook. But what about in one minute? Analysts at Intel have crunched the numbers and have looked at what exactly happens in one online minute. Here are some of the highlights they have come up with:
More than 204 million emails are sent worldwide.
Facebook, which gained its 1 billionth user last year, logs at least 6 million page views per minute.
More than 1.3 million video clips are watched on YouTube, the bulk of which are perhaps cute cat videos or the latest take on the Harlem Shake.
More than 61,000 hours of music are listened to on Pandora, an internet streaming radio station.
The data also showed the importance of e-commerce sites running smoothly amid the congestion. In the course of one minute, Amazon nets $83,000 in sales, according to Intel's calculations. That tells you just how bad of a day Amazon had when it went down for nearly an hour in late January.
The traffic explosion is expected to only get bigger by 2015, when the number of networked devices is expected to be double the world's population. In anticipation of a potential online traffic jam, Intel said it working on a next-generation communications platform code named "Crystal Forest" that will "boost performance and beef up network security to handle the increasing network traffic."
Click Here to View Intel's Infographic About What Happens in 1 Minute Online