"Bachelorette" star Desiree Hartsock said she'd
marry Chris Siegfried "tomorrow"
but first thing's first: he took the ABC News Celeb Quiz. (Yes, that's his handwriting.) Check back every Friday for a new set of answers from one of your favorite stars.
Did you miss last week's? Des revealed where she'd like to travel with "the love of my life."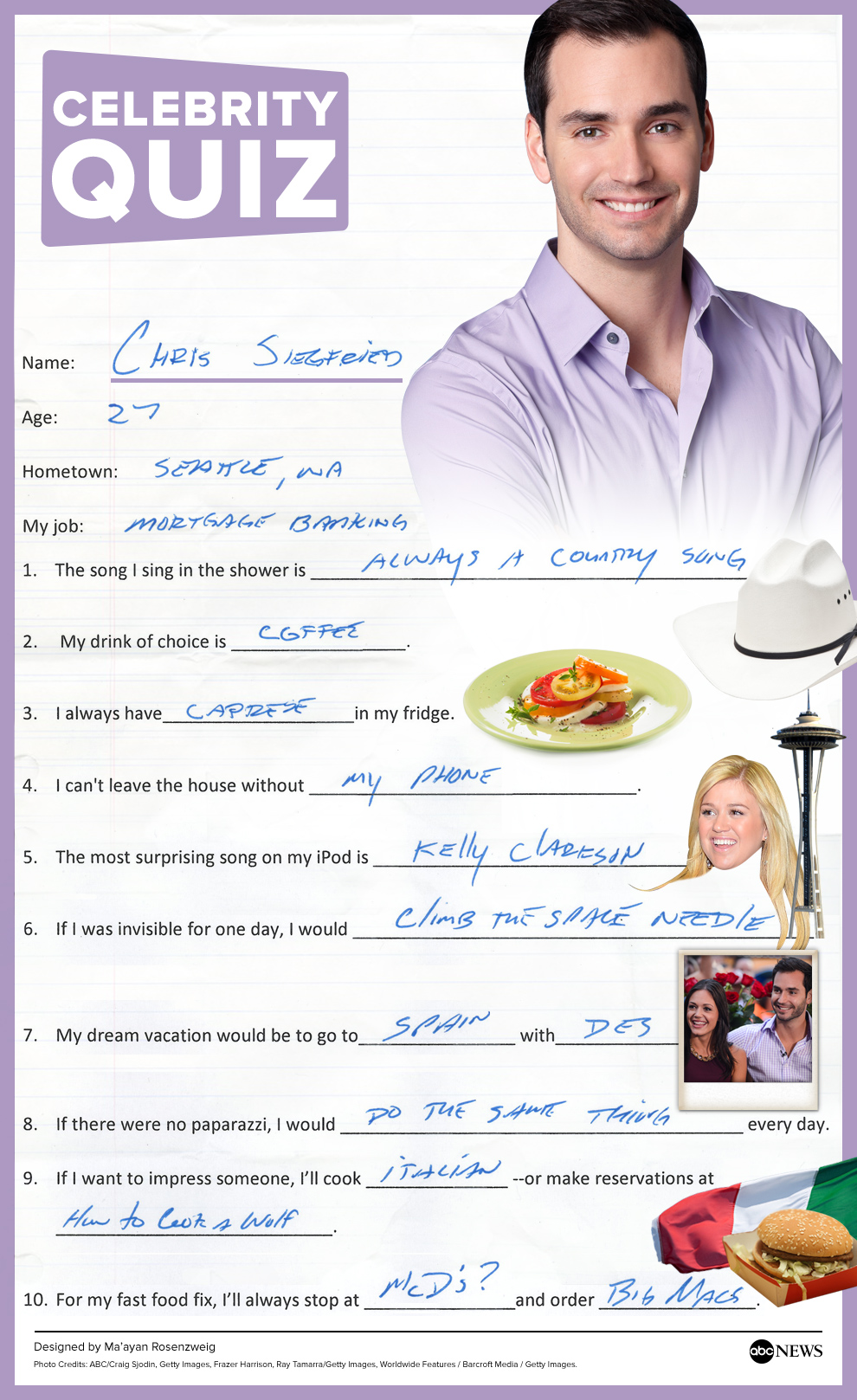 Designed by: Ma'ayan Rosenzweig