Subscription Levels Are Latest Netflix Blockbuster
Morning Money Memo…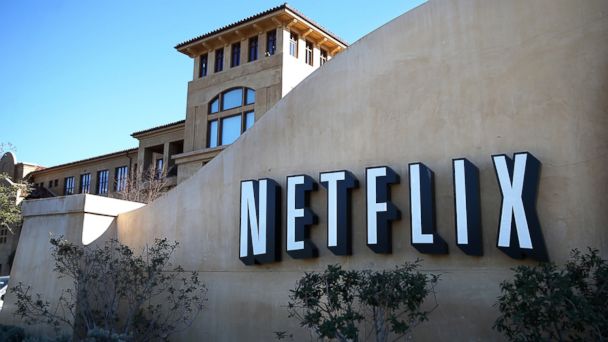 More than ever, Americans are streaming TV shows and movies. The great shift in consumer habits is the reason why Netflix shares soared more than 16 percent after its new quarterly sales and profits report was released. Four million new subscribers signed on for its video streaming service in last year's 4th quarter. More than half of them were in the U.S. Netflix shares are likely to hit record highs today.
Toyota is the world's biggest automaker in global sales for the second year in a row, beating America's General Motors by 270,000 vehicles. Toyota says it sold 9.98 million cars and trucks in 2013, up 2 percent from the previous year when it bounced back from the earthquake that devastated northeastern Japan in 2011. Volkswagen was just behind GM as the world's third largest auto manufacturer. No automaker has ever topped global annual sales of 10 million. Toyota's continued success was helped by a weak yen, which gave it a competitive advantage over foreign rivals. Its reputation for making quality products is also a plus.
Many consumers hate their banks, complaining about high fees, slow cash transfers, confusing rules and fine print in monthly statements. About 6 in 10 customers of top ten national banks "don't believe the banks have their best interest at heart," says industry consultant Steve Beck, founder of cg42, "I think that what this means is that it's time for the major institutions here in the U.S. to take very seriously the frustrations their customers experience with them." Beck says better service usually contributes to more revenue and profits for banks.
The European Union is retreating from ambitious renewable energy goals. Despite sharp criticism from environmentalists and the German government, the European Commission stepped back from proposing tougher binding renewable energy targets for all 28 member nations. Instead, it seeks the introduction of a less ambitious regional goal of renewable energy consumption reaching 27 percent by 2030. In recent years Europe has attempted to be the world leader in climate change regulation. But a sagging economy and rising energy costs has slowed efforts to opt for tougher action. European Commission President Jose Manuel Barroso defended the package as the right balance between fighting climate change and making sure Europe won't fall behind economically. The unemployment level in Spain is 26 percent. The Spanish government says the number increased slightly late last year. Officials say Spain's economy has stabilized after a long recession and financial crisis, and is on track for job growth. But economists predict it will take years to bring the jobless rate down to a more tolerable level.
Richard Davies Business Correspondent ABC News Radio abcnews.com Twitter: daviesnow
blog comments powered by