Jun 14, 2013 11:44am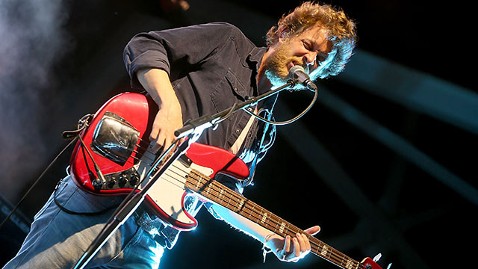 Mumford and Sons bassist Ted Dwane was recently diagnosed with a blood clot on the surface of his brain that required surgery, and now his bandmates are saying that he's recovering nicely from the procedure.
"It is with great joy that we can announce that Ted has been discharged from hospital and is on the road to a full recovery," the band wrote in a note on their Facebook page. "The surgery went well, and the excellent medical team helping him are very pleased with his progress. He has been nothing short of heroic in how he has handled the whole ordeal, and now it has been medically proved that he does indeed have a brain."
However, the band also announced that they must cancel their appearance at the Bonnaroo music festival, as well as two other shows.
"If we could've we would've, you know that about us," they wrote. "We trust that you can respect our collective desire to encourage Ted to make a full recovery, and that this is based purely on the medical advice we have received."