Sep 26, 2013 10:52am
Growing up in Germany, Michael Strahan did not have lofty dreams of being a professional athlete. However, Strahan's parents did recognize early on the talents their son possessed. Coached in basketball by his mother Louise, it was Strahan's father Gene, a former boxer, who suggested that he go to Texas to give football a try. It wasn't until he was drafted by the New York Giants that he realized he could make a living playing football.
"I have always been afraid of putting all my eggs in one basket," said Strahan, "even to this day, that fear is still in me -to not be one dimensional."
Strahan is far from one-dimensional. From fifteen seasons with the Giants capped by a Superbowl ring to co-hosting LIVE with Michael and Kelly, Strahan has shown the he can do it all.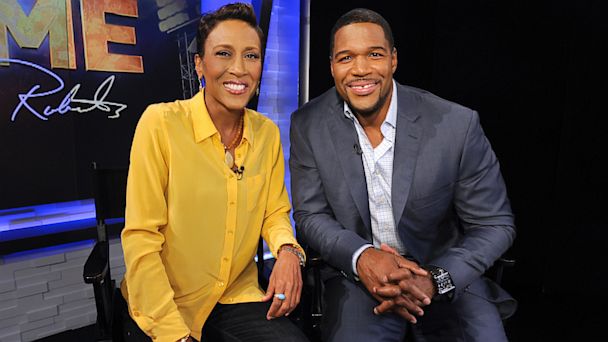 "I think the contrast of her [Kelly Ripa] and I aren't what people would expect from a guy who was on the football field for fifteen years and now I've play dress up and comment on gel nail treatments," said Strahan who was also surprised by his role on the daily television talk show.
One person who was not surprised is Regis Philbin who predicted the partnership as far back as 2008, when Strahan was a guest on the show.
Check out more from In the Game at ESPN.
Since taking the seat next to Ripa last year, Strahan has continued to show a competitive spirit and a drive to succeed. Skills that he traces back to a mantra he has carried from his days as a Giant: 'success is the greatest revenge.'
"I always look ahead and separate myself from that moment of angst and focus on where I want to go," said Strahan.
And with his wide range of talents and booming charisma, it is anyone's guess where Strahan will do next.