Oct 8, 2013 12:00pm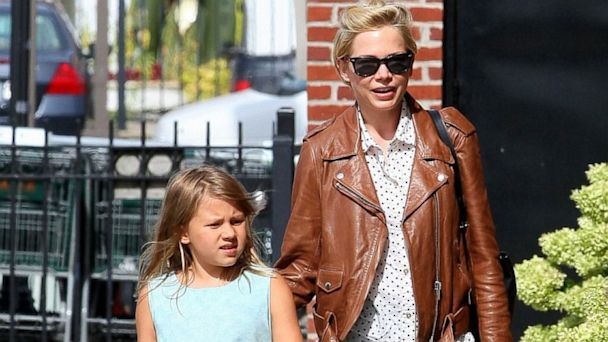 By Shamecca Harris
It looks like Michelle Williams may be having some '90s nostalgia. The "Brokeback Mountain" star recently returned to the set of late '90s TV show "Dawson's Creek," bringing her daughter Matilda along for the ride. In an interview with The New Yorker's David Denby, Williams dished on her latest trip down memory lane.
"I actually hadn't been back since the show ended but I went back and took my daughter on vacation and saw people I hadn't seen in 10 years and went all the places that we used to go," she revealed, according to E!. "And it was great. It was actually a real stroke of luck to be transported there."
5 Things to Know About Michelle Williams's Boyfriend
Williams played Jen Lindley on "Dawson's Creek" from 1998 to 2003. In the decade since her departure from The WB series, the 33-year-old actress has starred in major film roles, delivering performances that have earned her three Academy Award nominations.  Williams makes it clear that she hasn't lost her roots, admitting in the interview that when it comes to show romances she's still "Team Joey-Pacey" (Katie Holmes and Joshua Jackson).
Joining Williams on set was daughter Matilda from her relationship with late actor Heath Ledger. Admitting she never travels without her little one, William relished in the fact that the 7-year-old "makes it so easy."
"I'm very lucky because she is very outgoing, very friendly, she likes meeting new people and places and experiences," she told Denby.
Photos: Meet Michelle Williams's Daughter Matilda and Other Celeb Kids
Along with an appreciation for new things, Matilda has also developed an appreciation of her mother's work.
"She is starting to understand that more and more," she continued. "I mean she knows a lot about Glinda the Good Witch [from "Oz the Great and Powerful"]. She knows a lot about who that is and what that was and she was very—she was so excited to be that for Halloween. She would go up to people in the park and be like, 'My mommy is Glinda the Good Witch in the Oz movie. There are two bad ones and only one good one and that's my mommy."