Dec 11, 2013 12:29pm
You may not have heard of Bronze Radio Return yet, but with their songs licensed to more than 50 commercials and TV spots, you've likely heard its music.
The six-man rock band met at The Hartt School, a music conservatory in Hartford, Conn. Drawing from varying musical backgrounds in blues and jazz, the group produces a feel-good form of folk rock. Bronze Radio Return released its third album, "Up, On & Over," in 2013.  The band holed up on a farm in the small town of Louisa,Va., near the Appalachian Mountains, to record "Up, On & Over."
Drummer Rob Griffith said, "One goal we've had for all our records is that we want to remove ourselves from our everyday lives and go to a remote location where we don't have to deal with our surroundings … and be more creative and focused on the album."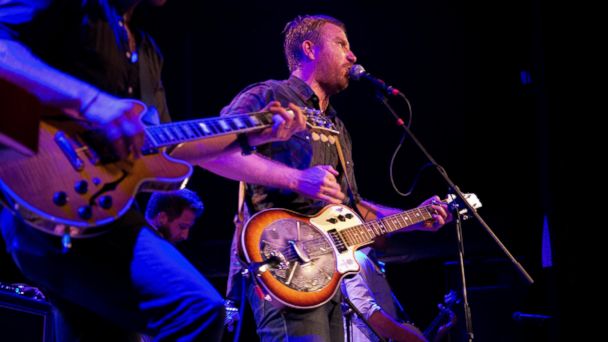 As an up-and-coming band, Bronze Radio Return has gained exposure by licensing its music to commercials, TV shows and promos.  "Shake, Shake, Shake," a single from the band's 2011 album of the same name, produced more than 50 syncs, including show-bumper usage on HBO, ESPN, NBC, MTV, the CW, "American Idol," ABC Family and USA.
Guitarist Patrick Fetkowitz says it never gets old to hear the band's music on TV.
"It's a really cool experience.  I remember sitting around as a band, and you watch and wait for it, and when you see it, it's a very cool and humbling experience. … The best part is all of our moms still call us every time [our music] is on the air."
The band is striving for the same widespread reach with the songs from "Up, On & Over."  The first single, "Further On," was featured in a PGA tour commercial, an MSNBC spot and across Fox Sports.  The instrumental music of "Mister Mister" can be heard in the trailer for "Jayne Mansfield's Car," a new movie starring Billy Bob Thorton, Robert Duvall and Kevin Bacon.
The band has also caught the interest of Adrian Grenier's Wreckroom. The "Entourage" actor built a recording studio inside his Brooklyn home to help promote and develop new musicians. Bronze Radio Return recorded a live-style music video of "Further On" for the Wreckroom website.
Watch the Wreckroom video here:
Rob Griffith: "I think there's a lot of people that think opportunities are going to come to you. It's more that  you have to seek them out on your own, so it's really about the persistence and making sure you surround yourself with the right people. … Everything that has happened for us has happened very slowly and steadily. I think that's the best way to have a band that can be more of a career than just an overnight success."
Frontman Chris Henderson says that for a new band finding its way, it's important to remember that "music is number one but also knowing where to have your music and surrounding yourself with people who can help you with it is important."
Upcoming Bronze Radio Return tour dates can be found here.