Feb 24, 2014 10:17am
From award-winning actress to fashion darling, Lupita Nyong'o is not only being recognized for her acting abilities but also for her incredible fashion sense.
As a breakout star from this year's Oscar-nominated film, "12 Years a Slave," Nyong'o has caused quite a stir for her red carpet style.
"It's been amazing, and…very surprising…and definitely fun to be embraced in that kind of way," Nyong'o told ABC News' Robin Roberts in an interview for the ABC special, "Countdown to the Oscars."
When asked to give any hints as to what ensemble she plans to wear for the 2014 Academy Awards, Nyong'o said, "Mum's the word."  But Nyong'o did share some observations on her favorite looks.
At the 2014 Golden Globes in a Ralph Lauren Gown:
"I loved wearing that dress," Nyong'o said. "I definitely felt that I might fly."
In a Gucci Dress at the 2014 Screen Actors Guild Awards: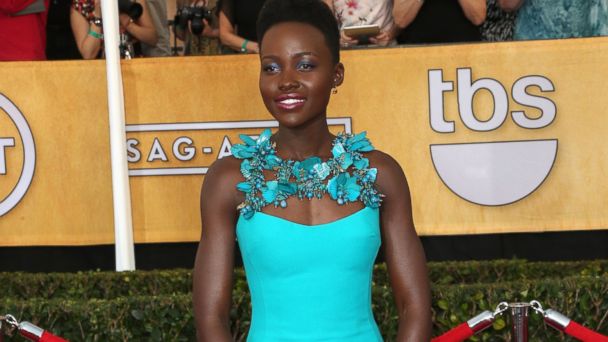 (Frederick M. Brown/Getty Images)
"That was a very special dress," Nyong'o recalled. "I just love how three-dimensional it was."
On the Cover of the February 17, 2014 issue of  New York Magazine:
Nyong'o hadn't seen photos of herself in New York Magazine yet when Robin Roberts showed her for the first time. "Oh, that's cool," she said. "Oh, look at that."
As for what's next for the star, Nyong'o said she's not concerned. "I'm curious. I'm…excited. I'm ready," she said. "And I'm gonna ride this wave as long as I can."